How universities are adapting to the rapid pace of technological evolution
The ever-changing nature of work presents a challenge to universities, where creating a culture of lifelong learning is essential

9 May 2023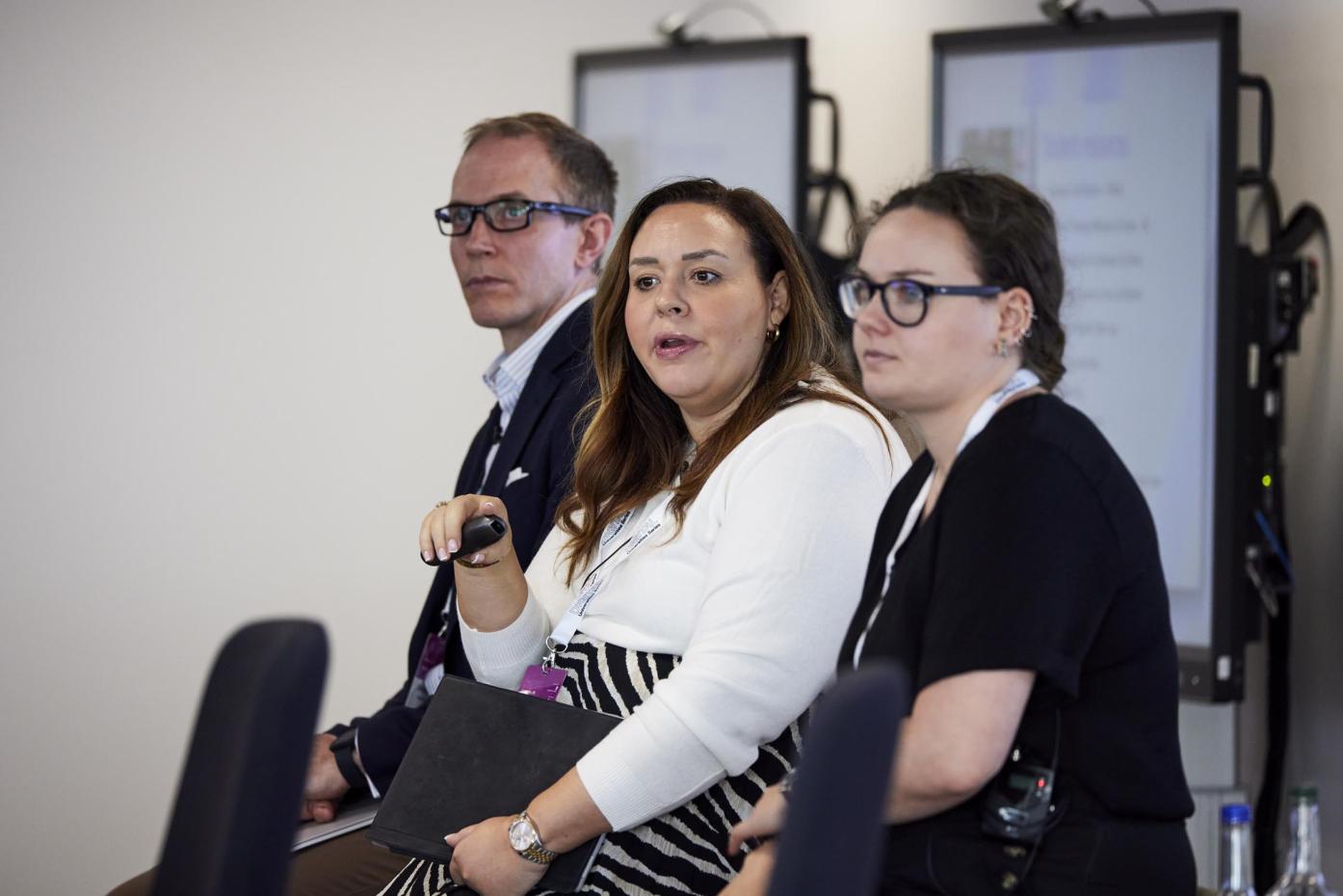 The workplace environment is changing rapidly, and career development is evolving all the time. To discuss the impact this is having on the higher education space, leaders from Microsoft took part in a panel discussion at THE Digital Universities UK 2023, titled "How the future of work is revolutionising the future of learning".
"Our mission is to empower every person and organisation to achieve more," explained Cris Bloomfield, education architect at Microsoft. "There are a set of technologies that are driving us towards this goal. Artificial intelligence is one of them, as is the Internet of Things, mixed reality, blockchain and quantum computing. Every day, universities are already using many of these."
With the rapid pace of change, which is only likely to accelerate, institutions need to prepare graduates not just for the careers of today but also those of tomorrow. "Recent technological advancements will impact tasks in virtually every occupational group in the future," Bloomfield said. "We need to build student confidence to adapt to an ever-changing work environment."
Globally, the skills gap is pronounced but universities have an opportunity to close it. To grasp this opportunity, higher education institutions need to foster a culture of lifelong learning. One method of developing this culture involves ensuring every touchpoint between a student and the university is captured and recorded before being used to generate student-centric, actionable insights.
"Understanding the tools used by companies today was one of the most jarring things for me as I entered the workplace," admitted Lizzie Melville, Microsoft Surface specialist for higher education and healthcare at Microsoft. "Even as an intern, I had to quickly get used to new productivity tools that weren't used during my degree."
Melville was fortunate in having a graduate job at Microsoft lined up in the latter stages of her degree. "You can gain digital literacy very quickly, but you can also lose it if you don't keep up with technological developments," she said. "I used a lot of skills I acquired during my internship to structure my final year of university in terms of the evolving toolset."
As well as supporting students to adapt to the future of work, academics also benefit from support in this area.
"Currently, students can acquire globally recognisable Microsoft qualifications, but we also offer short courses for specific job roles," Bloomfield said. "At the same time, we also offer a programme to support educators. Our education intelligence unit has been working with colleagues around the world and we have responded to a need to work smarter. We've listened to other industries to meet this need and deliver highly personalised access to support students and faculty members as they look to navigate a fast-evolving labour market."
Find out more about Microsoft for higher education.
You may also like