How we can use AI to power career-driven lifelong learning
By using data from job postings, course catalogues and students' CVs, AI can help people address skill gaps and plot their educational journeys

National University of Singapore
15 Sep 2022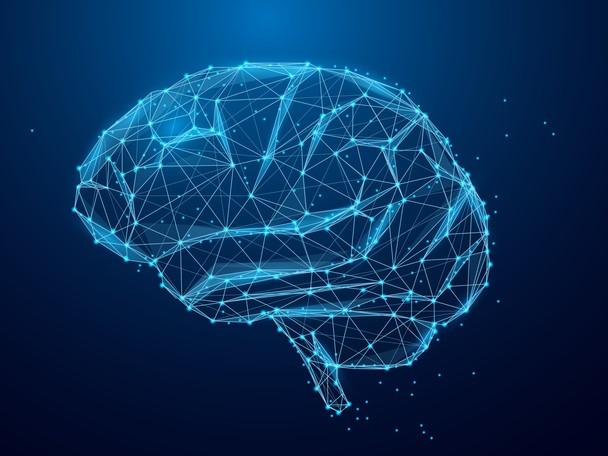 Artificial intelligence has become increasingly pervasive in almost all aspects of life. It is used by TikTok to choose the next video shown to you, by Amazon to recommend products when you are shopping online and even by Apple to unlock your phone via facial recognition. In each case, AI creates a solution based on high-performance computing power analysing vast amounts of data. But AI can do a lot more – it can help students and graduates plan for their next job, learn the skills needed for the job, and make learning those skills more efficient via tech-enhanced learning.
Every job requires certain skills, and these requirements are not static. In fact, skill requirements evolve rapidly because technological and business developments and disruptions occur frequently these days. In this dynamic and competitive world, students who want a head start in their careers must ensure they have skill sets required for the jobs in which they are interested. Once in the workforce, graduates who want to stay competitive must continually upgrade their skills, while those who want to switch careers must be ready to acquire new skills for their next job. In all these cases, a person must be willing to embrace lifelong learning to stay competitive and progress in their careers. And institutions of higher education must themselves be ready to offer customisable and industry-relevant lifelong educational programmes to teach students the skills they need.
Can AI help universities stay ahead of a rapidly digitalising world, students prepare for the job market and graduates stay competitive in the workplace? Yes, it absolutely can, by using three sources of big data: (1) job postings; (2) course catalogues; and (3) people's curricula vitae (CVs). Higher education institutions can use AI to leverage these data sources to create a two-sided market, where "buyers" of skills (employers) and "sellers" of skills (students and graduates) meet.
From job postings, AI can extract the skills needed for a job. A job may have multiple postings, so AI can create a consensus on the essential skills needed for the job. Since postings are dynamic and change over time, AI analysis will be able to capture up-to-date information on the skills needed for any job. This analysis will also show the changing demand for any skill.
From course catalogues, AI can extract the skills that a student will acquire in each course. The course catalogues can be provided by any educational institution, including public universities, private institutions and online learning portals. Since course catalogues will also evolve, a student will be taught different skills as courses change and develop to meet the needs of the job market.
From a student or graduate's CV, AI can extract data and automatically generate a skills profile based on their education and work experience. Since a CV may not be comprehensive, each profile can be customised based on the profile owner's knowledge of what they have learned and work they have done, while skills that are no longer relevant can be removed from the profile.
In sum, AI can capture: (1) the skills needed for a job (arguably the best kind of real-time career guidance); (2) where a student or graduate is in terms of professional skills; and (3) courses needed to bridge any skills gaps that exist between (1) and (2). AI can then prompt students and graduates to address these gaps to keep up to date on skills required for their desired job and recommend specific courses so they are empowered to upskill accordingly. This education and training will allow a student or graduate to regularly augment their online skills profile. In this way, AI can efficiently chart each student or graduate's professional learning journey.
At the National University of Singapore (NUS), we used this framework to create NUS career+, a two-sided market to help our students and alumni better plan and prepare for their careers. In NUS career+, AI models are trained on millions of job postings so the skills needed for a job are accurately determined. Everyone who uses it can get a good understanding of which skills are needed for a job. They can then take courses recommended by AI to close their skill gaps. Thus far, more than 15,000 of our students have used NUS career+, and we also recently gave our 300,000 alumni access to the app.
But it's certainly not all one way – employers can also use AI to identify skills gaps in their employees' knowledge and create customised learning journeys that allow each employee to upskill by partnering with an institute of higher education that offers lifelong learning. These learning journeys can improve each employee's productivity and create a powerful culture of lifelong learning in an organisation. This will allow a company to transform itself into an organisation with employees that are more easily able to adapt to disruptions in the environment.
The medium through which students learn can also be improved by AI. For example, many leading institutions of higher education use a tech-enhanced learning (TEL) platform to help students close skills gaps. Using a TEL platform to guide learning generates two sources of big data that are enormously helpful to educators and administrators at institutes of higher education: (1) the level of student engagement with the content; and (2) the level of student understanding of the content. AI can leverage both sources of data to customise each student's learning journey. Specifically, AI can nudge students to increase their engagement with the platform, as well as modify the pace of learning to increase their level of understanding of the material.
In a TEL platform, one can easily capture how engaged a student is – how many sessions they log in to, how much time they spend per session, how much content they read and watch per session and more. Since data are collected on every student on the platform, AI can use the data to generate behavioural nudges, which can be sent from the platform or from the educator who is being assisted by AI. One frequently used nudge is peer-to-peer comparison data, which can be shown to students to get them more engaged based on a desire to not be left behind, which is a powerful motivator. Another nudge can be in the form of educators reaching out to help learners the system has identified as lagging in the learning journey.
On a TEL platform, it is also easy to generate short quizzes to measure how well a student is learning. AI can use data from quizzes to customise learning speed and content for each student. Students who show a good understanding of the material can progress faster and be given advanced learning materials. For students who have trouble understanding the material, AI can identify their problem areas and provide helpful supplementary content or exercises. In this way, AI can help universities customise each student's learning journey in terms of pace and content.
These scenarios show there is enormous potential for AI to improve career development and learning. Given a student or graduate's educational accomplishments and professional goals, AI can ascertain what they already know and what additional skills they need to develop to achieve their educational and professional goals. This requires a person to embark on a lifelong learning journey, which leading universities should be ready to provide.
AI can make this journey more efficient and enjoyable. A customised learning journey can easily be provided to tertiary students and employees at organisations and can even be scaled up and provided to citizens at the national level. In this way, the work done by AI is human-centric – it can help each of us realise our full potential in terms of career progression. If more universities, organisations and countries use AI in this smart way, we will all be able to accomplish more professionally and be happier in what we do.
Teck-Hua Ho is senior deputy president and provost of the National University of Singapore, where he is Tan Chin Tuan Centennial Professor. He is also executive chairman of AI Singapore, a national research and development programme.
If you found this interesting and want advice and insight from academics and university staff delivered direct to your inbox each week, sign up for the THE Campus newsletter.