CETYS Universidad
Calz. Cetys S/N, Rivera, Mexicali, Baja California, 21259, Mexico
We are a higher education institution, advocated to excellence and strategically located alongside the US-Mexico border, connected globally via the Pacific Ocean and in one of the most prosperous states in the Northwestern part of Mexico.
Key Statistics:
+8.1K students 
+39K alumni 
73% of full-time faculty with doctoral degree 
59% of graduating class with an international experience
CETYS was founded in 1961, by a group of visionary businessmen who foresaw then, and continue to oversee now, the need for high quality education.
Seeking to provide a unique educational experience, CETYS established six distinctive elements of its education: innovation and entrepreneurship, internationalization, information literacy, sustainability, linkage and social responsibility. These are incorporated in all of our programs at High School, Undergraduate and Graduate level and in all areas of study: Engineering, Business, as well as Social Sciences and Humanities.
This unique academic offer makes CETYS education attractive in the local, national and international context.
Since its foundation, CETYS has been an institution devoted to quality education. Under this philosophy, the institution has strived for national and international accreditation by agencies measuring within the highest standards our academic programs, human resources and infrastructure.
With modern technology, our facilities provide optimal space for a wide array of both academic and co-curricular activities. CETYS has a diverse offer to guide students in realizing academic, personal and professional goals as they progress towards the completion of their program and beyond graduation. Sports, Cultural and Social activities are available throughout our campuses.
Serving as a point for confluence and development of university, industry and government collaborations, through our Centers of Excellence we focus on research, consulting, projects, among others initiatives using our fields of expertise, beneficial to the social, cultural and economic development of the region and neighboring communities on both sides of the border.
Subjects Taught at CETYS University
COLLEGE OF ENGINEERING
Electronic Cybernetics Engineering
Computer Science Engineering
Digital Graphic Design
Renewable Energy Engineering
Industrial Engineering
Industrial Engineering Global Program
Mechanical Engineering
Mechatronics Engineering
Software Engineering 
COLLEGE OF BUSINESS
Business Administration
Marketing Management
International Public Accountant
Graphic Design
Business Intelligence and Innovation
International Business
International Business Global Program
International Logistics 
COLLEGE OF SOCIAL SCIENCES AND HUMANITIES
Law
Clinical Psychology
Child Psychology
Organizational Psychology
CETYS Universidad 的排名数据分析
所有上榜的高校都有一个总分和四项指标类别的得分。但只有总分或指标类别排列在前500的高校才会公开得分。
关键统计数据
4,737

Number of FTE Students

(1)
视频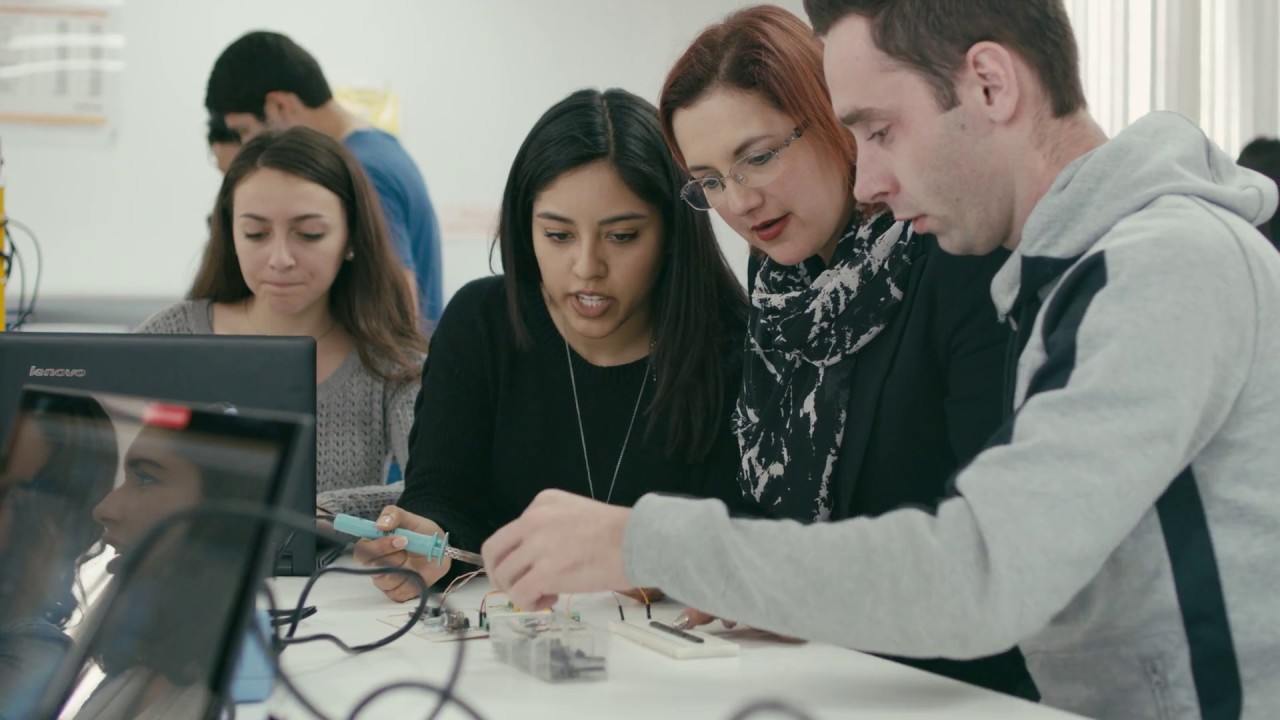 CETYS Universidad 的授予学科
Law

Business & economics

Psychology

Engineering & technology

Arts & humanities

Education

Computer science