Indonesia's number one university
Universitas Indonesia (UI) is a modern, comprehensive, open-minded, multicultural, and green campus in Indonesia, which provides more than just quality education but also a vibrant and enjoyable learning environment with all facilities needed for an optimal learning experience. Established in 1848, it is located in the capital city of Indonesia.
UI is now internationally recognized as one of South East Asia's top universities by consistently performing outstandingly in teaching, learning, research, and community engagement. UI has made outstanding contributions in the advancement of the nation's prosperity.
At a glance
65 research centers
14 Faculties, 2 graduate schools and vocational programs
58 bachelor programs
68 master programs
37 doctorate programs
47,000+ total student enrollments
1410 international students from more than 36 countries
2016 faculty members
244 active international partner universities
Members of 15 international associations of higher education
Download 

Green Campus
Universitas Indonesia has established a green campus as UI aims to be open, sensitive, responsive, and always ready to serve nations in responding to challenges of global climate change.
UI Campus:
Two campuses
320 ha area, more than 50% for conservation area
6 lakes, 2 city forests
more than 800 plants species
Some of UI's commitments to green campus:
Non-smoking campus area, including not accepting any grants or sponsorship from cigarettes companies
Saving electricity and water across whole campuses
Waste management
Using public and environment friendly transportation
UI Sustainability Report 2018 Download
Student Life
Life at UI is more than just classes and homework. Students can explore the campus and seek out fellow students with similar interests in clubs or extracurricular activities. There is a wide choice of clubs and organizations representing varied interests of students. Students will find cultural and religious associations, sport clubs, student government organizations, academic societies, music, theater, and many more.
In these activities, students have won various awards, both national and international -- Student Choir "Paragita" won 2nd place at the 62nd Guido D'Arezzo International Polyphonic Competition, Arezzo, Italy;  Student International Dance Club "KridaBudaya" has been invited to represent Indonesia culture in Europe regularly; Best Diplomacy Award in Harvard World Model United Nation; and many more. 
Universitas Indonesia has transformed not only from a university that provides the best national higher education system but also provides solution for national and global challenges.
10 Research Excellence areas:
Information Communication Technology
Poverty alleviation, child, family and community
Genome
Governance, democratization, and public policy
Renewable energy
Restoring the earth's natural support system
Nano and advanced technology
Culture
Indigenous studies
Urban planning & Transportation
Innovation products:
Molina: electricity bus
Flat hull ship
Hygea, cosmetics from honey propolis
Solar Boat
Male vaccine
Belimbing Island, cosmetics from starfruit,
and many more.
University of Indonesia 的排名数据分析
所有上榜的高校都有一个总分和四项指标类别的得分。但只有总分或指标类别排列在前500的高校才会公开得分。
关键统计数据
41,561

Number of FTE Students

(1)
视频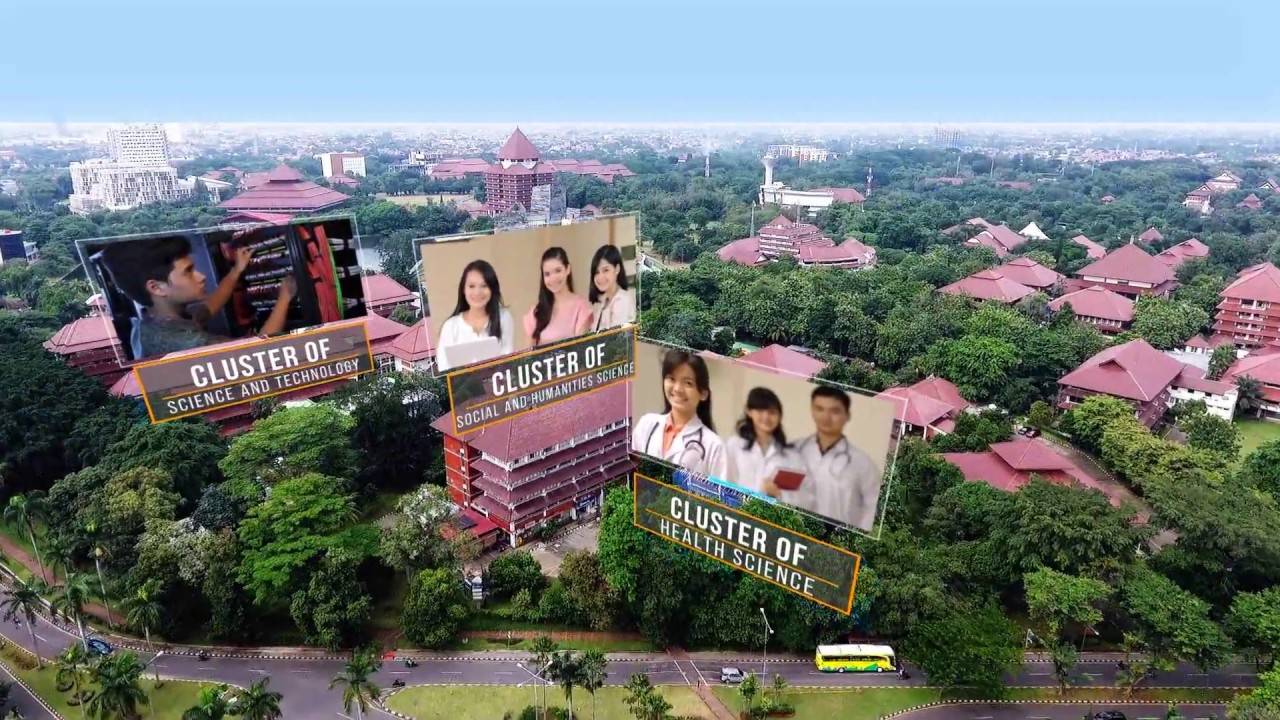 University of Indonesia 的授予学科
Life sciences

Business & economics

Clinical, pre-clinical & health

Social sciences

Education

Engineering & technology

Physical sciences

Law

Computer science

Arts & humanities

Psychology