ESIC Business and Marketing School
European Teaching Rankings 2019
Impact Rankings: Reducing inequalities 2020
Avenida de Valdenigrales s/n, Pozuelo de Alarcón, Madrid, 28223, Spain
ESIC Business and Marketing School is a leading business school in Spain with more than 50 years' experience training business and marketing professionals. We maintain a direct relationship with industry so that we can offer practical and academic training that meets the needs of the labour market. Our values shape the training that we offer and graduates emerge as highly qualified professionals with an excellent knowledge of the latest business trends.
ESIC has 12 campuses in Spain focusing on five areas: undergraduate studies, graduate studies, executive education, publishing and languages.
Language school
ESIC offers languages courses at several campuses: 
Spanish language courses and preparation for official exams, including courses for university admission
Spanish language for business 
Short-term programmes and study trips
ESIC is an accredited centre for Cambridge exams. Besides English, we also offer courses in German, French and Chinese
Publishing house:
More than 45 years' experience generating business and marketing content.

ESIC online:
ESIC offers a wide e-learning catalogue with more than 30 innovative programmes focused on the digital ecosystem.
More than 10 years' experience offering online training
More than 1,400 students from 20 different countries
More than 140 professors
More than 95 per cent of students completing the course
Rankings and accreditations:
ESIC consistently appears in well-known international business education rankings, providing external and objective recognition of the school's quality over the past 50-plus years.
We are accredited and certified by the principal quality agencies and ESIC is a member of the mail business and sectorial trade associations.
ESIC consistently appears in well-known international business education rankings, providing external and objective recognition of the school's quality over the past 53 years dedication to give the very best quality in education.
Different medias across the globe, along with other prestigious institutions have recognised ESIC for its excellent quality, positioning it, both nationally and internationally as one of the top Business and Marketing schools. America Economia, Bloomber businessweek, U-Multirank, Youth Incorporated, Poets and Quants, CNN Expansion are some examples that proves it.
We have become a benchmark for quality in education thanks to our first level institutional agreements and partnerships with the business world. Our ongoing quality processes management uses a framework that takes as a reference nationally and internationally recognized models. AMBA is one example of it, this accreditation is only given to the most prestigious educational institutions, less than 2% worlwide. EPAS recognises the quality and the international level of business and management programmes.
ESIC was one of the firsts business schools in Spain and a pioneer in Marketing education. From its creation in 1965, the school has strived to transform its students into highly-qualified business professionals, with a focus on innovation, entrepreneurship and digital economy.
In the graduate area, ESIC provides its participants with an advanced methodology that allows them to engage efficiently in business projects and environments. Our School strives to transform and empower its students by providing them with a high-quality education, as well as strong professional and personal values, so that they develop their career in a responsible way, and exercise key roles in their organizations and social environments.
ESIC has 12 campuses around Spain and has established strategic partnerships in 4 continents. Moreover, its Alumni Network is the largest network of business and marketing professionals and executives in Spain (62,000+ alumni), and its faculty is formed by professionals with great experience both in the academic and the professional world. This, together with more than 123 partnerships that the school holds with universities and schools around the world, its constant presence in prestigious national and international rankings, and its agreements with more than 2,500 companies that allow students to begin their careers in multinational companies after finishing their studies, make ESIC the perfect option for those professionals that are looking for a comprehensive and globally-oriented business education.
Undergraduate Studies
Marketing
Business Management 
Communication and Advertising
Digital Business
Masters and Graduate Studies
MBAs
Master's programs
Dual dregree Master's programs
Advanced Programs
ESIC provides its students and participants with the Professional Development Center (PDC), which manages more than 3,000 job applications annually. In addition, within the PDC, students and participants will be able to access ESIC Entrepreneurship Center, which will provide them with the environment, facilities, support, advice, access to investment programs, a business incubator, and more, to develop and consolidate their business ideas.
Explore rankings data for ESIC Business and Marketing School
All ranked institutions have an overall score and 4 pillar scores. However for each pillar, only institutions ranked in the top 500 overall or the top 500 in this pillar have a publicly visible score
Video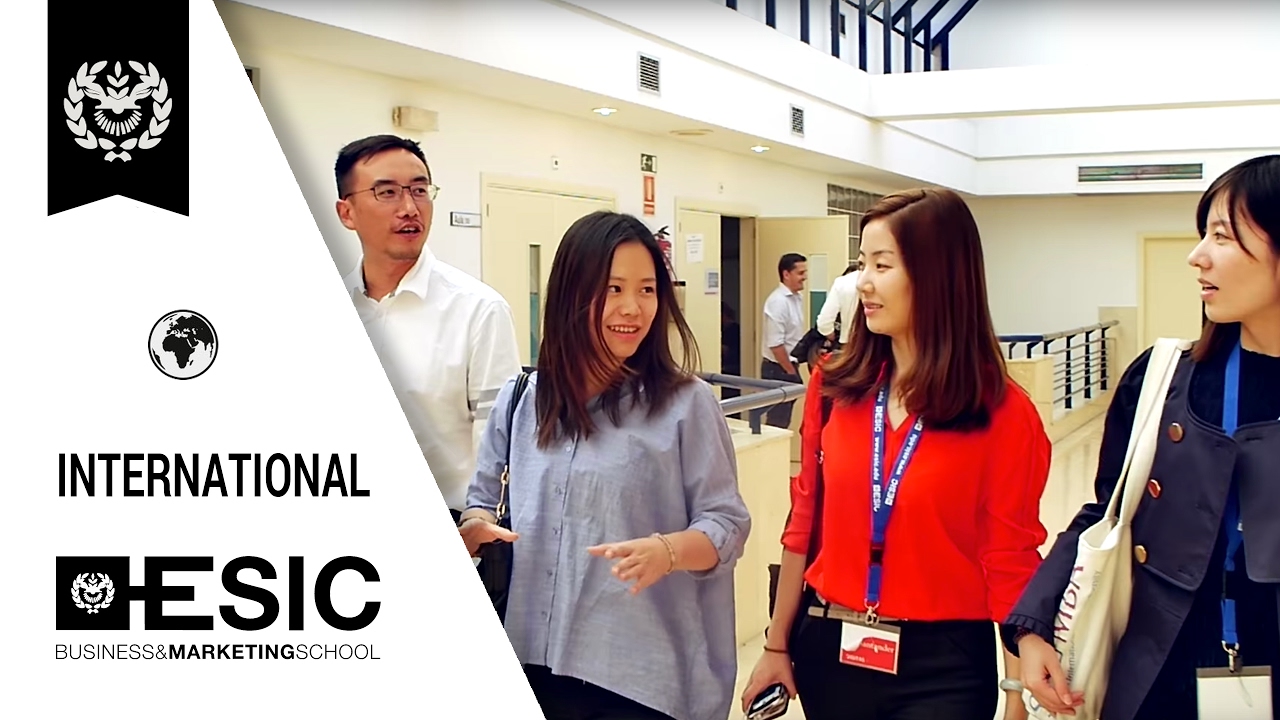 Subjects taught at ESIC Business and Marketing School
Social sciences

Business & economics