Located in the historic cathedral city it shares its name with, the University of Lincoln (UoL) traces its roots back to 1861.
Granted university status in 1992, UoL is now home to 13,000 students, with around 100 different nationalities represented among its student population.
The university's main campus is situated on the picturesque Brayford Pool marina, which comprises waterside accommodation, a performing arts centre, the Engine Shed live music venue, and numerous bars and restaurants.  It has two other more rural campuses in the Lincolnshire towns of Riseholme and Holbeach.
Brayford Pool has recently benefitted from a multi-million pound investment in facilities such as recording studios, production studios and research laboratories, which are part of a larger Science and Innovation Park project designed to provide science students with professional-standard, state-of-the-art facilities.
Its campus redevelopments also allow space for industry and business partners in, what the university describes, as a learning and development environment where students benefit from having closer links with major employers, such as Siemens.
The university has won awards for its approach to industry-engagement and its business incubation centre, Sparkhouse, has supported the development of more than 300 new businesses.
UoL also prides itself on supporting the local community, with involvement in the Lincoln Book Festival, the Lincolnshire Business Awards and Sports Awards, and the Frequency Festival of Digital Culture. It also hosts free-to-attend public lectures where internationally recognised experts are invited to share their knowledge, with past speakers that have included Sir John Hurt, Dame Carol Ann Duffy and Professor Robert Winston
Lincoln itself offers students a safe and friendly environment, close to city centre amenities such as cinemas, galleries, shopping, restaurants, bars and nightclubs. Lincoln is also steeped in history. The university is built on an Iron Age site, which later became a Roman, then Viking, settlement. When its cathedral was built in the 11th century, it surpassed the Great Pyramids as the tallest man-made structure in the world, while its medieval castle was constructed under William the Conqueror.
Located at the heart of the University of Lincoln's Brayford Pool campus, and is here to help you take the first step towards changing your world so that you can achieve success in your degree, career and life.

The International Study Centre aims to teach you the language, study and research skills you need to succeed in your degree, and the competitive world of work.


Programme Options

We offer a range of courses that can help you prepare to study an undergraduate degree at the University of Lincoln.

International Foundation Year
The International Foundation Year is a supportive, one-year course that aims to prepare you for joining the first year of an undergraduate degree at the University of Lincoln.

Students choose from two subject routes:

• Business and Media
• Engineering and Computing

International Year One
The International Year One is an intensive one-year course that is equivalent to the first year of an undergraduate degree. On succcesful completion, you can start the second year of your chosen undergraduate degree at the University of Lincoln.

Students choose from four subject areas:

• Business and Management
• Computer Science
• Engineering
• Media Studies


Learn More or Apply Now



University of Lincoln 的排名数据分析
所有上榜的高校都有一个总分和四项指标类别的得分。但只有总分或指标类别排列在前500的高校才会公开得分。
关键统计数据
12,060

Number of FTE Students

(1)
视频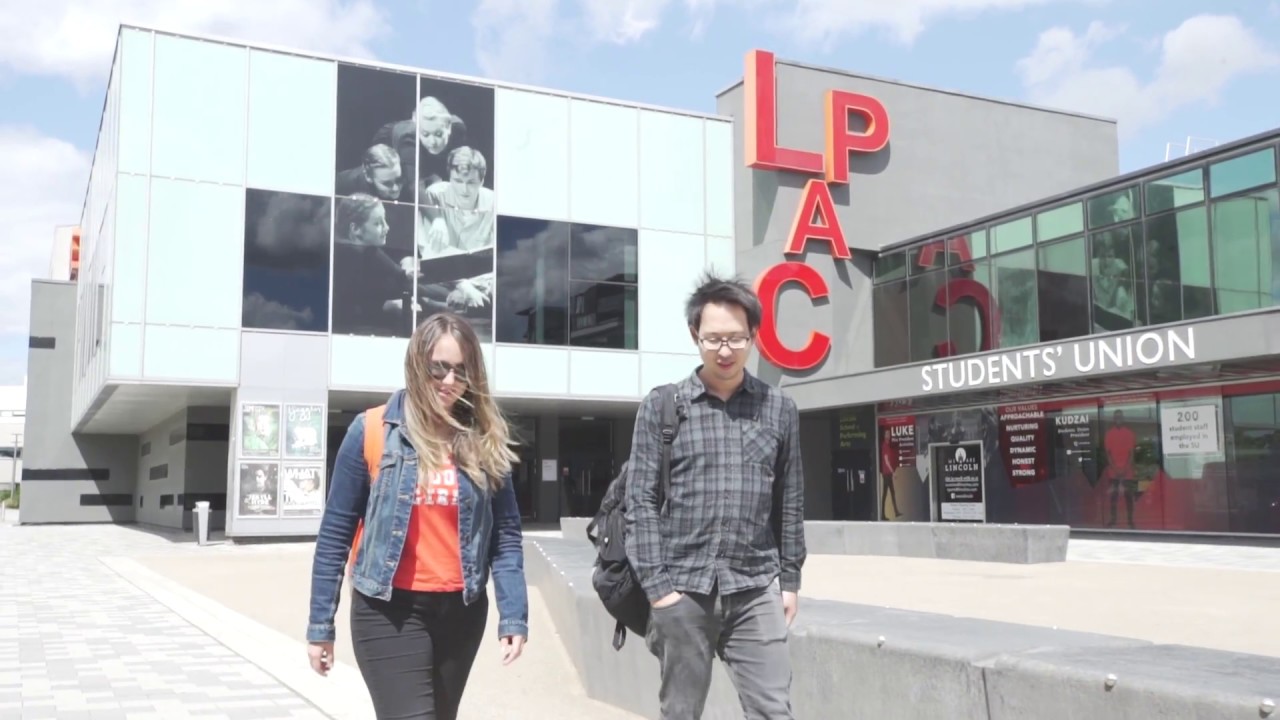 在 University of Lincoln 寻找课程
Arts & humanities

Physical sciences

Clinical, pre-clinical & health

Social sciences

Business & economics

Life sciences

Law

Computer science

Engineering & technology

Psychology

Education