University of Groningen
PO Box 72, 9700 AB Groningen, Netherlands
The University of Groningen was founded in 1614 and has a long tradition of education, innovation, and research. We are consistently ranked among the top 100 universities in the world and have one of the largest international student communities in the Netherlands. In fact, of our 30,000 students, 6,000 are international students from over 120 different nationalities.
Why Groningen?
Highly-regarded degree programmes: the University of Groningen offers over 120 highly regarded, English-taught degree programmes. As a student here, you will receive high-quality supervision, a well-rounded education, and have many options to choose from, including electives, minor programmes, and exchange possibilities. In 2017, the University of Groningen was awarded the 'Best Traditional University in the Netherlands' quality label from 'Keuzegids Universiteiten' (Guide to Dutch Universities).
High-quality research: the University of Groningen is one of the best research universities in Europe. The University carries out ground-breaking research, and in 2016, our very own professor Ben Feringa won the Nobel Prize in Chemistry.
International environment: Almost 6,000 international students study in Groningen, from over 120 different countries. You will share your classroom with people from all around the world, and have the opportunity to go abroad yourself with the exchange partnerships the University has internationally. Several Master programmes at the University of Groningen are in cooperation with other European universities, meaning it is possible to study part of your degree abroad. In addition, the Dutch are among the best non-native English speakers in the world, so the language barrier is not a problem here. However, if you do want to pick up some Dutch while studying here, you can take free Dutch classes provided by the university.
Distinguished reputation for 400 years: During the 400 years that the university has existed, the University of Groningen has built an excellent reputation around the world. The people who have studied or worked at the university include the first president of the European Bank, the first female University student and the first female lecturer in the Netherlands, the first Dutch astronaut, and four Nobel Prize winners.
Lively student life: With the youngest population in the Netherlands and a quarter of the inhabitants being students, Groningen is a fantastic student city. Walking through the city, you can see students everywhere - whether they are enjoying the nightlife, studying in a café or in the library, hanging out with friends in the park, or working a part-time job. Groningen is also a very safe and eco-friendly city to live in, and has been chosen as one of the happiest cities in the whole of Europe.
The University of Groningen is a top 100 research university with a global outlook. We are currently ranked 79th on the Times Higher Education ranking and offer over 30 English-taught Bachelor's programmes and over 125 Master's programmes.
By studying at the University of Groningen you join a well-established, global networked community of world-class staff and students. The work of those at the university has contributed to all areas of society, for example with the discovery of Ben Feringa's nanocar, which won the Nobel Prize for Chemistry in 2016.
Our degrees are designed to encourage students to think independently and develop their own opinions at an early stage in the programme. There are plenty of opportunities to contribute, collate information, and present evidence using the various libraries we have on all of our campuses. This is a much more effective method of learning than just from a book and will provide the transferable skills which are sought after by employers.
As a University of Groningen student, there are several opportunities to find the right balance between studies and social life. Through an ever developing range of services and facilities, different bodies within the University work together to ensure a well-rounded student experience. Student-led organisations within your study, for a sport, or general student associations exist to help you settle and develop yourself both in and outside of your study life. All of this means that time spent as a student with us is not just about work, but also includes socialising and personal development.
If you want to know a bit more about what it's like to study here, then you should hear it from our students themselves. You can read our student blog, attend an online webinar, or contact us on one of our social media channels.
Groningen is a young, student city located in the north of The Netherlands. One in four people living in the city is a student, meaning that it is very easy to fit in and feel at home here and that there are lots of things going on catered to students throughout the city.
From the moment you arrive, you are integrated into the city by attending introduction weeks. Within the first weeks, you have the opportunity to attend a general introduction week, an international focused week, and a week or weekend organised by a study association which is focused on helping you meet other people who will study the same degree programme. After this, you will feel right at home and already know the city like the back of your hand.
Throughout the year, there is plenty to do in Groningen. Student organisations organise a wide variety of events and you can play sports at the student sports facilities, attend concerts at different venues around the city, and get involved in various cultural activities. Given the fact that one in four inhabitants of Groningen is a student, a lot of the activity in the city is focused on students. You can see more about Groningen's festivals and nightlife in this video.
The best way to find out what it is like living here is to hear it from one of our students. We have a blog written by students, and you can always send us a message on one of our social media channels. We also recommend coming to Groningen to check out the city for yourself! You can combine it with a student tour of the university, which you can request here.
University of Groningen 的排名数据分析
所有上榜的高校都有一个总分和四项指标类别的得分。但只有总分或指标类别排列在前500的高校才会公开得分。
关键统计数据
29,440

Number of FTE Students

(1)
视频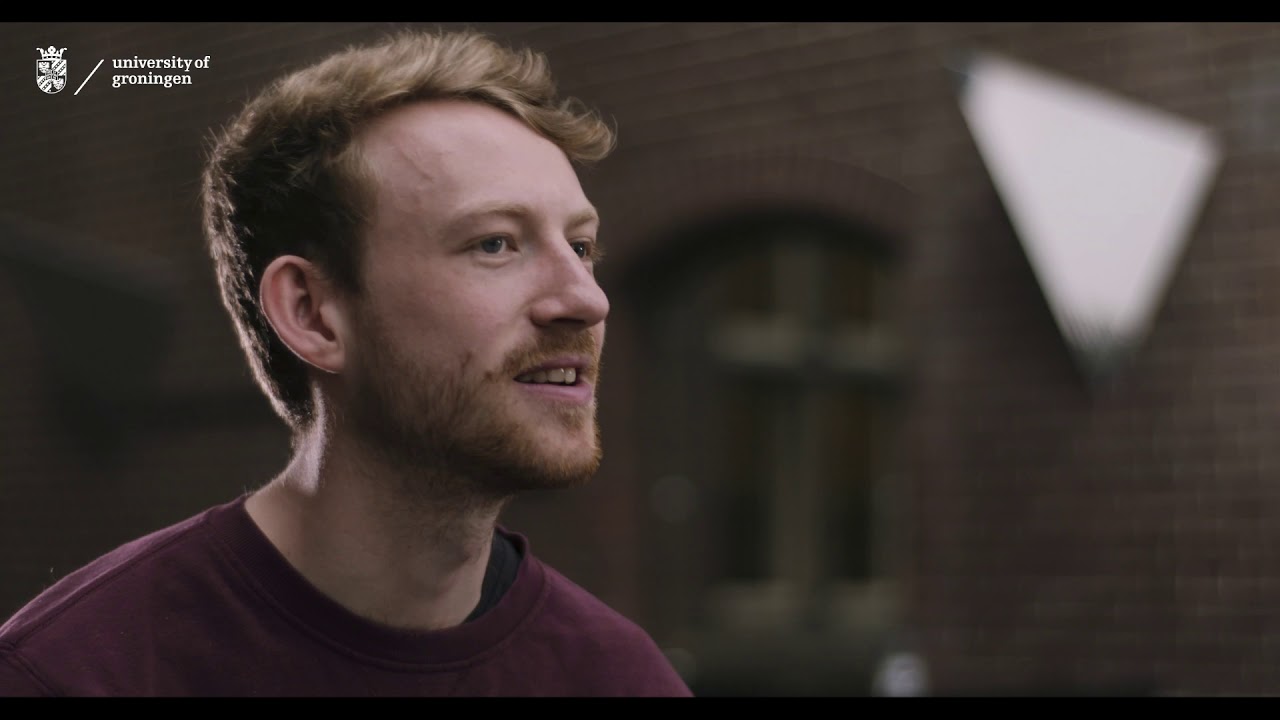 University of Groningen 的授予学科
Clinical, pre-clinical & health

Physical sciences

Arts & humanities

Social sciences

Law

Business & economics

Life sciences

Engineering & technology

Psychology

Computer science

Education