University of Cyprus
1 Panepistimiou Avenue, Aglantzia, Nicosia, Cyprus
"We rank first in people's minds for a reason… or rather many…"
World-wide recognition: All our programmes are recognised world-wide.  Our graduates go on to continue their studies at the most respectable universities in the world.
Teaching of the highest level: Our academic staff is selected from the best and regularly score high on student satisfaction.
Emphasis on research: We pursue high end research as the means of fostering excellence in a wide spectrum of the academic experience, and of enhancing our impact on the local and international arena
High Employability Rate: 76.1% of UCY alumni are currently employed on a full-time basis
Diversified curricula: We frequently evaluate and update the structure and context of our courses in order to meet the changing industry requirements. At the same time, we aim at offering a diversified portfolio of courses, ranging from Humanities and Letters to Engineering and Applied Sciences.
International outlook: We encourage cooperation with international entities and individuals in an attempt to propel our community towards different perspectives. We encourage student and staff exchanges through the ERASMUS+ Programme and the signing of Agreements of Cooperation with international institutions.
Nurturing Entrepreneurship: Our Centre for Entrepreneurship brings students in touch with the contemporary knowhow, tools, funds and industry liaisons to promote innovative ideas.
State-of-the-art facilities and resources: We are a vastly growing university. The continuous development of our Campus and infrastructures, allows the university community access to the latest technologies and state of the art facilities.
Strong alumni network: we try to keep our alumni engaged and active in every aspect of the university life. They are our most loyal supporters and provide invaluable guidance to our students.
Continuous support for students and staff: our administrative staff focuses daily on serving the university community's needs in the best possible way. Easy to contact and quick to resolve any issues.
Our location: We are in Cyprus, a tourist destination at the crossroads of 4 continents.
European Union Member State
Pleasant Mediterranean Climate
Safe and Friendly Environment
Culturally Diverse Student Population
Rich Historical Heritage
Affordable Cost of Living
Global Business Centre
Country with the most days with sunshine
University of Cyprus 的排名数据分析
所有上榜的高校都有一个总分和四项指标类别的得分。但只有总分或指标类别排列在前500的高校才会公开得分。
关键统计数据
6,635

Number of FTE Students

(1)
视频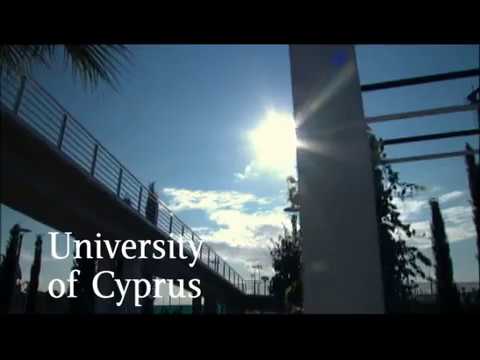 University of Cyprus 的授予学科
Arts & humanities

Law

Engineering & technology

Education

Social sciences

Business & economics

Physical sciences

Life sciences

Clinical, pre-clinical & health

Computer science

Psychology