The Education University of Hong Kong
10 Lo Ping Road, Tai Po, New Territories, Hong Kong
Nestled in a scenic mountain range in the north east part of Hong Kong, The Education University of Hong Kong (EdUHK) combines tranquillity with the vibrancy of Hong Kong's dynamic metropolitan life just an hour away.
EdUHK is a publicly funded tertiary institution dedicated to the advancement of teaching and learning through a diverse offering of academic and research programmes on teacher education and complementary programmes in the social sciences and humanities.
EdUHK nurtures educators and social leaders who are intellectually active, socially caring, and globally aware to become agents of change in the communities they serve.  The University places great emphasis on research capability with the aim of contributing to the advancement of knowledge, scholarship and innovation for a sustainable impact on social progress and human betterment.
EdUHK aims to be a leading education university, creating an impact and defining the education landscape for not only Hong Kong, but also the Asia Pacific region. 
Research and Knowledge Transfer
Tapping its established niche in Education and newly emerging strengths in multidisciplinary subject areas, EdUHK has advanced knowledge boundaries through its research.
The increase in research capacity in recent years, emphasising interdisciplinary and multidisciplinary research, positions the University as one of the most competitive of the eight publicly funded local tertiary institutions in education, the humanities and social sciences.
EdUHK has three University- and 11 faculty-level research centres. Its academics and researchers have 193 ongoing projects with around HK$153 million (in 2021/22) in funding provided by the Research Grants Council and other funding bodies, which is testament to EdUHK's research capacity as a young and thriving University.
Global Networks
Throughout the years, EdUHK has developed an extensive network of more than 200 partnerships and collaborative relationships with government agencies, non-governmental organisations and universities across the globe. This includes exchange opportunities, joint degree programmes, consultancy projects, and research and knowledge transfer projects. This collaboration has mutual benefits for EdUHK and its partners in fostering cross-cultural and multi-cultural understanding, putting each side's expertise to good use, and creating opportunities for knowledge creation, sharing and application. 
Scholarships for Non-local Students
The University has established scholarships to encourage and recognise its non-local students' pursuit of academic excellence. The scholarships were set up with donations and are granted on the basis of academic merit, personal qualities, extra-curricular activities and community service, among other factors. The scholarships offered by the EdUHK Entrance Scholarship Scheme include full scholarships, tuition scholarships and half tuition scholarships. The Hong Kong Government currently provides exclusive scholarships to students from the Belt and Road countries.
Financial support is also provided for research postgraduate students. Full-time MPhil and PhD students are automatically considered for Research Postgraduate Studentships. The value is revised by the University from time to time. International students can also apply for the Hong Kong PhD Fellowship Scheme, which is organised by Hong Kong's Research Grants Council to attract leading doctoral students to the city. It includes an annual stipend of approximately US$41,400 and a conference and research-related travel allowance of approximately US$1,730 for up to three years.
Learn more about the University's admission fees, scholarships and financial support here.
Student Accommodation and Hall Life
The University accords high importance to hall life, which is regarded as an indispensable part of whole-person development. There are four on-campus student hostels: Northcote Hall, Grantham Hall, Robert Black Hall and the Jockey Club Student Quarters. These facilities provide about 2,200 residential places for full-time undergraduate and postgraduate students. 
Support Services
The University provides support services to international and non-local students throughout their course of studies. A wide range of services and activities including orientations, buddy support, community and cultural exploration activities, festival gatherings, group activities and personal guidance are offered to help the students learn about and immerse themselves in the Hong Kong community, adjust to study and campus life, foster mutual support, and facilitate cultural exchange among all students.
UNDERGRADUATE PROGRAMMES
Under the 'Education Plus' vision, EdUHK is committed to nurturing graduates to become competent professionals in the educational sector and beyond. Its full-time Bachelor of Education (Honours) programmes are at the forefront of international standards of best practices in teacher education, equipping graduates with professional and subject knowledge relevant to their future roles as highly educated and cultured citizens of Hong Kong. The University's multidisciplinary degree programmes like the Bachelor of Arts (Honours) programmes and Bachelor of Social Sciences (Honours) programmes provide students with enhanced learning and practical experience, preparing them well for a wide range of career paths after graduation. 
EdUHK offers undergraduate degrees, including full-time, dual-degree majors and special programmes in:
Artificial Intelligence and Educational Technology
Business, Accounting and Financial Studies Education
Chinese History Education (New Admission in 2023/24)
Creative Arts and Culture
Early Childhood Education
English Studies and Digital Communication
Executive Management
Family Studies
General Studies Education
Geography Education
Greater China Studies
Health Education
Heritage Education and Arts Management
History Education
Information and Communication Technology Education
Integrated Environmental Management
Language Education
Language Studies
Mathematics Education
Music Education
Physical Education
Psychology
Science Education
Social Entrepreneurship and Development Studies
Sociology and Community Studies
Special Education
Sports Science and Coaching
Teaching Chinese as a Second Language
Visual Arts Education
Estimated cost of living (per annum)
Tuition fees*: Around US$17,950
Accommodation* (on-campus): Around US$1,795
*Tuition and accommodation fees are subject to adjustment.
Refer to the latest information here for tuition fee and here for accommodation fee
Need more information?
Quick links
Programme enquiries: Ahead of submitting your application, you can find out more about EdUHK's undergraduate programmes by sending your enquiries to admission@eduhk.hk
EdUHK offers two Research Postgraduate (RPg) programmes (Doctor of Philosophy (PhD) and Master of Philosophy (MPhil)), two Doctor of Education (EdD) programmes, and a variety of taught postgraduate (TPg) programmes.
PhD and MPhil Programmes
Students enrolled in the RPg programmes receive training in research skills and conduct independent research under the guidance of a team of renowned supervisors. Candidates are also expected to publish and actively participate in conferences and other academic activities. The taught programmes are designed with a view to combining specialist study and broad-based training in professional reflection, assessment and research methods.
Research Postgraduate Studentships and Scholarships
All full-time research students admitted to the RPg programmes are automatically considered for the Research Postgraduate Studentship (RPGS), which provides RPg students with financial assistance. RPGS is based on academic merit, and the award is not treated as taxable income. The value of the studentship is revised by the University from time to time. The monthly stipend for the 2022/23 academic year is about US$2,260 for all MPhil and PhD students and around US$2,320 for post-candidacy PhD students. RPGS is tenable on an annual basis. Awards for subsequent years are reviewed and determined by the University, subject to the satisfactory performance of the RPGS holders.
Learn more about other scholarships here.
TPg Programmes
The following TPg programmes are being offered:
Doctor of Education
Doctor of Education (Chinese Class)
Executive Master of Arts in International Educational Leadership and Change
Master of Arts in Child and Family Education
Master of Arts in Chinese Studies (Language Education)
Master of Arts in Education for Sustainability
Master of Arts in Educational Counselling
Master of Arts in Global Studies in Education
Master of Arts in Global Histories of Education
Master of Arts in Leading Innovative Learning Organizations
Master of Arts in Leading Experiential Learning Activities
Master of Arts in Mathematics and Pedagogy
Master of Arts in Music Education
Master of Arts in Personal Finance Education
Master of Arts in Positive Psychology in Education
Master of Arts in STEM Education
Master of Arts in Teaching Chinese as an International Language
Master of Arts in Teaching English to Speakers of Other Languages
Master of Arts in Visual Arts Education and Creative Practice
Master of Education
Master of International Relations and Development
Master of Public Policy and Management
Master of Science in Artificial Intelligence and Educational Technology
Master of Science in Educational Speech-Language Pathology and Learning Disabilities
Master of Social Sciences in Global and Regional Studies
Master of Social Sciences in Psychology (Schools and Community Settings)
Master of Social Sciences in Sports Coaching and Management
Master of Teaching
Postgraduate Diploma in Education (Early Childhood Education)
Postgraduate Diploma in Education (Primary)
Postgraduate Diploma in Education (Secondary)
Postgraduate Diploma in Education (Professional and Vocational Education)
Please refer to the webpage for more detailed information on the postgraduate programmes.
Estimated cost of living (per annum)
Fees for 2022/23 academic year
Tuition fees
RPg : Around US$5,400 per annum
TPg : Around US$15,385 - $51,740 for the whole programme
Please refer to the website of individual programmes for the amount of tuition fees.
Accommodation
RPg : Around US$1,970 - $2,995 per academic year
TPg : For non-local postgraduate students on self-funded programmes, the University does not guarantee on-campus accommodation. Student may apply for temporary accommodation in its Tai Po campus subject to availability of places.
Details available here.
* Tuition and accommodation fees are subject to adjustment.
Need more information
视频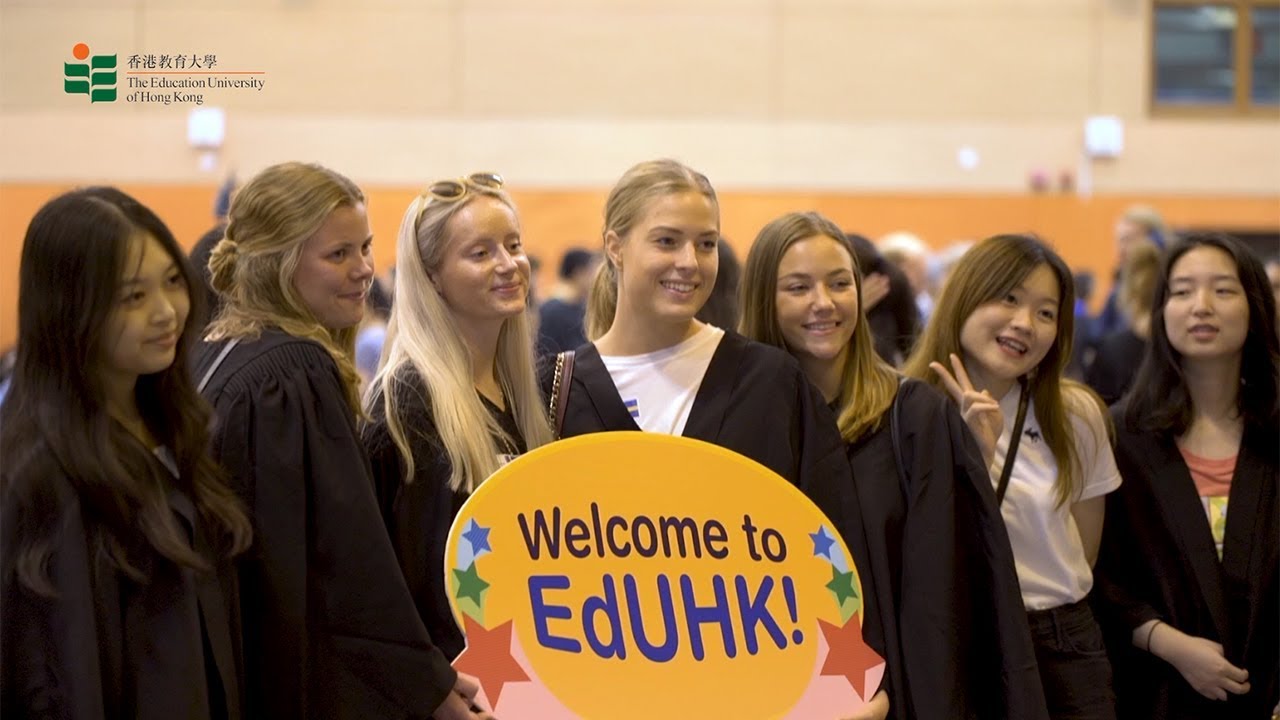 The Education University of Hong Kong 的授予学科
Arts & humanities

Computer science

Physical sciences

Psychology

Social sciences

Business & economics

Education

Clinical, pre-clinical & health