University of Bologna
Via Zamboni 33, Bologna, 40126, Italy
Over the years, the Alma Mater Studiorum – Università di Bologna, the oldest university in the Western world, has paved the way for innovation thanks to an increasingly rich programme catalogue, cutting-edge research, a convincing third mission strategy and a growing international perspective.
Since its foundation in 1088, the University of Bologna has been student-centred, and, thanks to its five campuses (in Bologna, Cesena, Forlì, Ravenna and Rimini) and its Buenos Aires branch, it offers its student a varied course catalogue that is tailored to the needs of present-day society: over 250 degree programmes within its 31 departments and 5 schools.
Its community of more than 90,000 students makes the Alma Mater one of Italy's largest universities, ranking first in Italy in terms of number of its students in exchange programmes abroad and within the top 5 universities in Europe in terms of number of exchange students. Moreover, the University of Bologna is among the top 5 Italian universities in major international rankings (Shanghai, Times Higher Education, GreenMetric).
The University of Bologna is deeply committed to sustainable development and actively contributes to the achievement of the 17 sustainable development goals of the UN's 2030 Agenda. As a comprehensive research university, the Alma Mater invests in multidisciplinary cross-cultural approach to research and teaching, which are considered as inseparable parts of the same unit. In the European landscape of research and academic cooperation, the University of Bologna is surely among the most active institutions. Indeed, it has shaped and maintains alliances with industries as well as public/private organizations, and also represents a crucial hub for international networks with its lively relations with America, Africa, Asia and Australia, that add up to its great networks in Europe. In fact, it is one of the founders of the prestigious Una Europa alliance, which is striving to build the integrated university of the future.
Fill the shoes of a first-year international student and live his journey to the University of Bologna through our podcast Unibo Global - LifeBites. Enjoy your listening while exploring international students' hopes, best memories, thoughts and fears on the podcast Unibo Global - LifeStories. And finally, read the stories of our international Student Ambassadors and get to know better the University of Bologna and its community. 
More academic programmes
The University of Bologna offers over 250 degree programmes, including 108 international and 91 English-language programmes.
More history, more innovation
The origins of the University of Bologna go way back - to its founding in 1088. It is considered to be the oldest university in the Western world. Its history has continually been intertwined with the great names of innovations in science and literature.
More scholarship opportunities
The University of Bologna's administration prides itself on serving students first and foremost. Study grants, fee exemptions, housing and meal discounts, 150-hour collaboration contracts, tutorships are just some of the opportunities available to deserving students or those in need of economic support.
More campuses
The University of Bologna's multicampus structure is unique in Italy, and allows students with particular specialties to access the regional resources they need. Each campus offers differently tailored programs linked to their cities' facilities and heritage.
More international exchange
Alma Mater consistently sends and receives more Erasmus exchange students than any other university in Europe. Thanks to its international heritage, the university has forged close relationships with the most important universities in the world, creating a continuous exchange of students and instructors and a multitude of study abroad opportunities.
More impact on the world
Projects, initiatives and state-of-the-art facilities for developing new ideas, innovation and knowledge for facing global challenges.
More professional networking
Alma Mater offers dedicated services to help young graduates find their footing in the business world.
More space for your passions
The University of Bologna offers more than just academics: language courses, university events, music, sport and plenty more to enrich your university experience.
Here you can find all the courses taught in English at the University of Bologna divided by Area. You can find Bachelor's (B), Master's (M) or Combined Bachelor's and Master's degrees (BM).
If you want to browse all the University of Bologna's courses, including those taught in Italian, please visit this page.
ECONOMICS AND MANAGEMENT
PHARMACY AND BIOTECHNOLOGY
LAW
ENGINEERING AND ARCHITECTURE
LANGUAGES AND LITERATURES, INTERPRETING AND TRANSLATION
MEDICINE
VETERINARY MEDICINE
PSYCHOLOGY
SCIENCES
AGRICULTURAL AND FOOD SCIENCES
SPORT SCIENCES
POLITICAL SCIENCES
STATISTICS
HUMANITIES
University of Bologna 的排名数据分析
所有上榜的高校都有一个总分和四项指标类别的得分。但只有总分或指标类别排列在前500的高校才会公开得分。
关键统计数据
74,105

Number of FTE Students

(1)
视频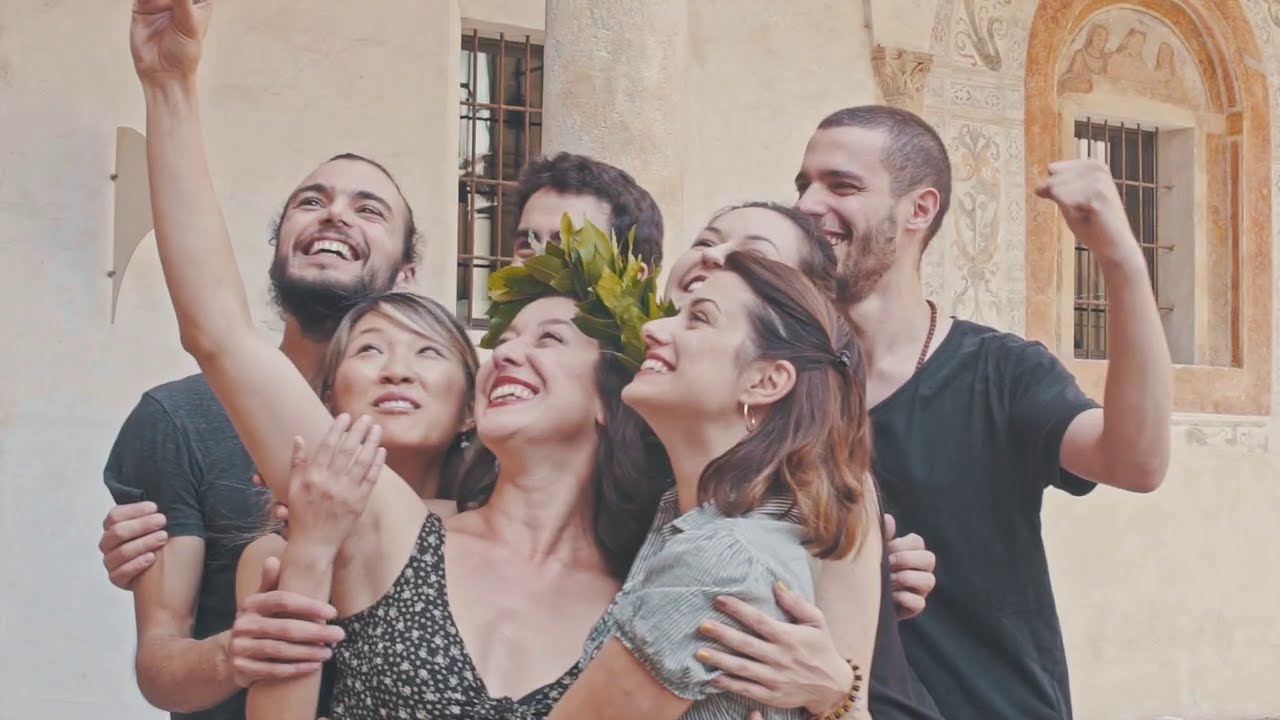 University of Bologna 的授予学科
Arts & humanities

History, Philosophy & Theology
Languages, Literature & Linguistics
Architecture
Art, Performing Arts & Design
Archaeology

Life sciences

Agriculture & Forestry
Sport Science
Veterinary Science
Biological Sciences

Education

Clinical, pre-clinical & health

Other Health
Medicine & Dentistry

Social sciences

Sociology
Geography
Communication & Media Studies
Politics & International Studies (incl Development Studies)

Engineering & technology

General Engineering
Chemical Engineering
Mechanical & Aerospace Engineering
Civil Engineering
Electrical & Electronic Engineering

Law

Physical sciences

Chemistry
Physics & Astronomy
Mathematics & Statistics
Geology, Environmental, Earth & Marine Sciences

Business & economics

Business & Management
Economics & Econometrics
Accounting & Finance

Computer science

Psychology