Source: Reuters
Confirming who gets the European Union's top jobs is normally an uncontroversial affair, in which MEPs nod in various grey career politicians to their commissioner roles.
But the appointment of a close political ally of Viktor Orbán, Hungary's right-wing prime minister, to the education, culture, youth and citizenship portfolio proved anything but straightforward.
The candidacy of Tibor Navracsics – who until recently was Hungary's foreign minister – was heavily criticised by MEPs, academics and pro-democracy groups, which have drawn attention to his involvement in Mr Orbán's notoriously illiberal government. It culminated with his candidacy being rejected by MEPs scrutinising his selection.
Mr Navracsics – who is labelled Orbán's "butler" by opposition leaders – is seen as having a central role in promoting what former US president Bill Clinton last month called Hungary's "authoritarian capitalism". Just days after Mr Clinton's remark, Barack Obama complained about how "endless regulations and overt intimidation" posed a threat to Hungary's civil society.
Marisa Matias, a Portuguese MEP, said that it would be "amazing to have in culture and education someone who is responsible for so many backward steps", citing attacks in Hungary on press freedom, non-governmental organisations and cultural diversity.
However, putting Mr Navracsics in charge of the EU's higher education brief – the commissioner will head the €14.7 billion Erasmus+ programme over the next seven years – proved more controversial, given Hungary's much-hated recent higher education reforms, which have led to plummeting student numbers.
Hungary has reduced the allocation of state-funded places by 40 per cent since 2008, according to the Center for International Higher Education Studies at Corvinus University in Budapest. Activists say there are now fewer academic staff and larger class sizes, with campuses closed for several weeks in winter.
In a letter by the Network of University Lecturers published last month in the Budapest Beacon, academics complained about the unfair advantages given to private education providers close to the ruling Fidesz party, which are expanding as state provision contracts.
There are also concerns about Hungary's student support policies, which require graduates to remain in the country for twice the length of their studies or face repaying their grants with interest – a policy seemingly at odds with the EU's commitment to free movement of labour.
Erin Saltman, who has just completed a PhD in Hungarian politics at University College London, said that there was much unease about Fidesz's handling of higher education.
Universities faced a "strict limit" on autonomy, and there was concern about how funding for research was being distributed, she said.
The dismissal of the openly homosexual head of the national theatre, which led to a sharp fall in the number of theatre-goers, has also been criticised, Dr Saltman added.
"There are lots of questions about how arts and culture have been handled in Hungary – these things [would have been] central to Mr Navracsics' new job," she noted.
Marton Vay, a pro-democracy campaigner in Hungary whose online petition against Mr Navracsics attracted almost 2,000 signatures, called his EU candidacy "frightening", saying it risked legitimising the authoritarian rule of Mr Orbán.
Mr Navracsics, a former politics lecturer at the University of Sussex who has taught at Hungarian institutions as well, faced three hours of questions from MEPs on 1 October over his commitment to the EU's values of freedom and tolerance.
He insisted that he would "defend the values of Europe", tackle youth unemployment and give young people more of a political voice. But in a vote on 6 October, a committee of MEPs rejected his candidacy for the role.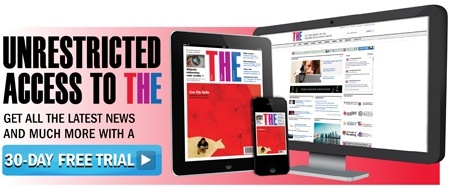 Register to continue
Why register?
Registration is free and only takes a moment
Once registered, you can read 3 articles a month
Sign up for our newsletter
Register
Subscribe
Or subscribe for unlimited access to:
Unlimited access to news, views, insights & reviews
Digital editions
Digital access to THE's university and college rankings analysis
Subscribe
Already registered or a current subscriber? Login