Source: Alamy
A university leader has accepted a £105,000 pay rise despite resisting calls to implement the living wage for low-paid staff.
According to published accounts, the pay package of Sir Keith Burnett, vice-chancellor of the University of Sheffield, rose to £374,000 last year, up from £269,000 in 2011‑12, an increase of 39 per cent.
About a quarter of that rise – £,000 – was awarded in lieu of employer pension payments no longer made by Sheffield after Sir Keith left the Universities Superannuation Scheme that year.
However, the 29 per cent rise in his total pay package – £78,000 – is still by far the largest recorded in the sector so far in 2012-13.
The revelation about Sir Keith's rise in remuneration comes as university staff hold the first of three planned two-hour strikes on 23 January (see below) in protest against this year's offer of a 1 per cent pay rise from employers, which follows four successive below-inflation rises.
There is particular disquiet about the increase at Sheffield as the institution has repeatedly ignored calls from students and academics to ensure that all university workers receive at least the living wage – £7.65 an hour.
Sir Keith has also faced criticism after Sheffield set up a subsidiary company, Unicus, that will employ all new accommodation and catering staff on different terms and conditions from existing employees.
Documents seen by Times Higher Education indicate that the "special purpose vehicle", which hires staff for retail and catering outlets, was created to lower staffing costs to the "hospitality sector norm" of 40 per cent of total expenditure, rather than the 53 per cent paid by the university.
Pablo Stern, secretary of Sheffield's University and College Union branch, said Sir Keith's pay rise was "extraordinary" and "astonishing" given his desire to cut staff costs elsewhere.
"It is particularly shocking as it came in the year when the special purpose vehicle was set up to pay staff below the bottom rate of the national [higher education] pay spine," Mr Stern said.
The number of university staff paid more than £100,000 a year at Sheffield had also risen, from 88 to 98, in 2012-13, Mr Stern added.
"This university used to pride itself on being a civic university with a strong collegiate feel. That has disappeared," he said.
Sheffield pro chancellor Tony Pedder, who chairs the senior remuneration committee, said the one-off pay rise was made to secure the services of Sir Keith, who is "one of the most outstanding leaders in the sector".
"This required us to adjust his remuneration to reflect both his national and international standing, and his responsibility in leading a world-class and complex organisation," Mr Pedder said.
Under Sir Keith's leadership, Sheffield has experienced a "period of real success – including outstanding student satisfaction, sustained increases in research funding, league table success…and being awarded the title [of THE] University of the Year [in 2011]", Mr Pedder said.
Staff employed by Unicus received "reward and recognition packages that are competitive within the hospitality and retail sectors", while the living wage was rejected because the "revised reward and recognition strategy best addresses the issue", a university spokesman added.
Details of Sir Keith's pay rise follow anger after THE revealed that the average salary of 19 Russell Group vice-chancellors rose by just over £22,000 to nearly £293,000.
All remaining universities in the 24-strong group have now released details of their leaders' pay.
Once the higher earners at the universities of Oxford (Andrew Hamilton, total pay package of £434,000), Nottingham (David Greenaway, £357,000) and Exeter (Sir Steve Smith, £342,000) are included, the average salary for a Russell Group vice-chancellor is now just below £300,000, or £326,000 if employer pension payments are counted.
They enjoyed a 7.7 per cent increase in salary on average in 2012-13, but the rises for Russell Group heads in England were even higher – 9.5 per cent – in what was the first year of £9,000 fees.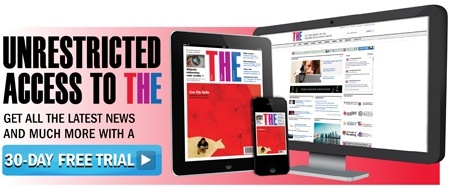 Register to continue
Why register?
Registration is free and only takes a moment
Once registered, you can read 3 articles a month
Sign up for our newsletter
Register
Subscribe
Or subscribe for unlimited access to:
Unlimited access to news, views, insights & reviews
Digital editions
Digital access to THE's university and college rankings analysis
Subscribe
Already registered or a current subscriber? Login