Source: Alamy
Universities have been criticised for distributing "misleading" information that underestimates the scale of cuts to staff pensions.
In its response to Universities UK's consultation on changes to the Universities Superannuation Scheme, the University of Oxford says that figures provided by UUK to employers did not accurately reflect the likely impact of potential reforms.
A working party set up by Oxford warns that comparisons made by UUK between the current final salary scheme and its proposals are "misleading because they assume no promotion or incremental salary increases over time".
"We feel that we should show our staff examples based on a realistic and typical career, including the kind of promotion that they might reasonably expect," it says.
"This would show a much greater reduction of benefits to the average academic member of staff than is shown in the UUK…examples."
Oxford's statement may fuel a growing war of words between union members and universities over the possible impact of pensions reforms.
Further independent modelling should be done "so USS members can be confident of the information being provided", said a University and College Union spokesman, who said employers had already "misused figures on life expectancy".
No financial modelling has yet been published on the impact of finalised plans set out this week by UUK to fill an estimated £13 billion deficit in the USS, making it difficult for members to take an informed view on the revised changes.
Under the latest model, employers would axe the existing final salary pension scheme and move some 150,000 active members to a hybrid scheme, in which they would receive career revalued benefits (CRB) on up to £50,000 of their salary.
Beyond the £50,000 salary threshold, employers will contribute 12 per cent of income towards a defined contribution pension pot, which would yield a retirement income based on annuity rates at the time.
Employee contribution rates will be set at 6.5 per cent at all pay points, with employer contributions rising from 16 per cent to 18 per cent on salary up to the threshold – costing the sector an extra £135 million a year, UUK says.
The salary threshold would allow "around two-thirds of current members to receive CRB on their whole salary and the vast majority to receive a high proportion from the CRB section", said Anton Muscatelli, vice-chancellor and principal of the University of Glasgow, who chairs the Employers Pensions Forum.
However, Oxford, which has the largest number of USS members of any university with nearly 10,000 members, has warned that the salary cap may be eroded over time depending on how it is uprated.
It notes that UUK's modelling on its original proposals for a £40,000 cap was done on the basis that "salaries inflate by the retail price index while the salary cap inflates by the consumer price index, leading on average to a 0.8 per cent erosion of the real value of the salary cap every year", bringing more staff into the defined benefits part of the scheme each year.
The university also remarks that Oxford's overall contribution costs might go down if the hybrid model was adopted because it has a high number of senior academic and research staff on higher salaries.
"This is neither desirable nor politically possible", Oxford's submission says, adding that it wanted to "pay our fair share towards reducing the deficit".
It also relayed concerns that changes to the USS were undertaken in light of "exceptional market conditions", in which gilt yields had plummeted and led to a rise in the deficit.
This view was echoed by Michael MacNeil, head of bargaining at UCU, who said he "did not accept the way the scheme's deficit is being valued" and that an "overly cautious and pessimistic view [had led to] plans for deep cuts to pension provision".
However, James Naismith, Bishop Wardlaw professor of chemical biology at the University of St Andrews, who has studied the USS, said that the proposed overall contribution of 24.5 per cent was "quite a good deal for lower paid staff", assuming employers could not reduce contributions in future.
"It is surely a priority to improve the current CRB scheme for lower paid and younger staff, even if this means dramatic reductions in pension contributions for professorial and senior administrative staff," he said.
The UUK proposals will be discussed by the USS Joint Negotiating Committee, which comprises equal representatives from UCU and UUK and an independent chair, when it meets for the first time on 22 October.
UCU is currently consulting members at 69 universities about a potential marking boycott and strike over the pension changes, with the ballot due to close on 20 October.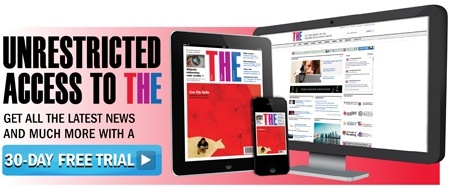 Register to continue
Why register?
Registration is free and only takes a moment
Once registered, you can read 3 articles a month
Sign up for our newsletter
Register
Subscribe
Or subscribe for unlimited access to:
Unlimited access to news, views, insights & reviews
Digital editions
Digital access to THE's university and college rankings analysis
Subscribe
Already registered or a current subscriber? Login