Source: PA
Times Higher Education Student Experience Survey shows the universities that shine in the way they cater for students, with familiar faces cropping up time and again. Yet this year, in a time of rapid change for higher education, the top of the table has mirrored the sector's upheaval.
The University of East Anglia, a member of the 1994 Group of smaller research-intensive universities, has emerged in top place overall in 2012, up from sixth last year, and three institutions have made it into the top 10 for the first time.
According to Mia Lorenz, associate director at YouthSight, the specialist youth and student market research agency that runs and validates the survey for THE: "This year has seen more movement in the top 10 than usual."
The University of Bath, affiliated to no university mission group since leaving the 1994 Group last October, is the highest new entrant at six. York St John University and Lancaster University followed at places nine and 10, while the universities of Glasgow, Aberystwyth and Southampton all exited the top 10.
Differences between scores at the top are small, but this year across the survey there was increased movement, with more institutions moving between the top, middle and bottom thirds of the table and jumping by at least 20 places since 2011.
Lorenz suggests student opinion may be reflecting the "tumultuous" changes filtering through higher education, with factors that may previously have been taken for granted being reassessed.
"Possibly students are being more critical because they feel the system is becoming more commercial," she says. "It's not just the incomers with high tuition fees who are not yet captured in the survey, but everyone is starting to re-evaluate the student experience."
The survey was based on the views of 12,000 students across the country, taken between October 2011 and July 2012. Participants were asked to rate their institution, based on a seven-point scale, against 21 criteria, ranging from campus environment and student welfare to helpfulness of staff and class sizes.
Despite increased movement in the table, in 2012 the methodology remained the same as in previous years. Although the total number of students sampled decreased, as in previous years the number of institutions each returning more than 100 responses, a more useful figure for survey accuracy, increased slightly.
This year's results show the University of Oxford remains a leader in student experience, up from fourth last year to second.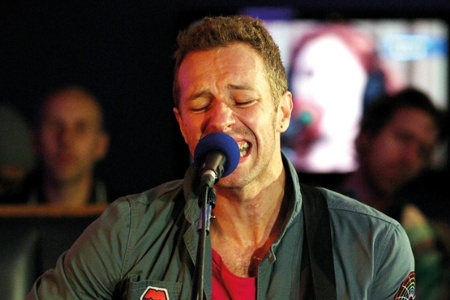 THE Student Experience Survey 2013: The Top Spot
The universities of Sheffield and Cambridge followed Oxford at joint third, and five-times previous winner Loughborough University came in fifth place.
In securing the top spot, the University of East Anglia, a regular in the top 10, exceeded the sector average in every measure. Mark Barlow, director of admissions and recruitment at UEA, says there is no hidden secret to the institution's success.
"We genuinely have looked very hard at all aspects of the student journey and made sure we are improving and finessing: from student learning experience to social programmes by the students' union and the environment in which students find themselves living," he says.
Although the university scored particularly highly in measures of the quality of its sports facilities, library, campus environment and community atmosphere, a particular focus has been investing heavily in the number of staff, he adds.
UEA's resulting small class sizes, coupled with the benefits of a tight- knit campus base, "make sure students can really access someone, not just a junior academic, but the professors they're lectured by," he adds.
In the measure of "tuition in small classes", UEA was beaten only by Oxford and Cambridge, which tied for first.
Perhaps unsurprisingly, the two ancient institutions also share the top spot when ranked by measure of "high-quality staff/courses" and "helpful/interested staff" and also take the top two spots according to a measure of "well-structured courses", with Cambridge just beating Oxford.
Sheffield's continued success - having been third and second overall in previous years' results - is in part down to its top-scoring students' union and in the measure of social life, in which it ties for first place with Newcastle University.
For sixth-placed top-10 new entrant Bath, meanwhile, success may have been helped along by being more vocal about efforts made to improve student experience, says its pro vice-chancellor for learning and teaching, Bernie Morley.
"Sometimes you can change things and not point it out. But we've been saying we do listen, and this is what we've done, so perhaps the communication of the changes has been better," he explains.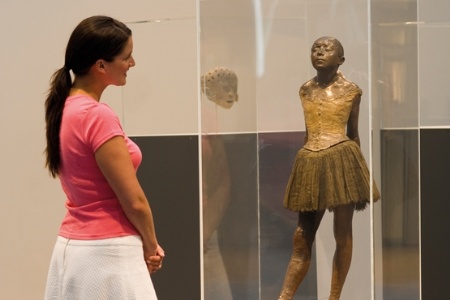 Times Higher Education Student Experience Survey 2013
In recent years, Bath has increasingly concentrated on boosting its research profile, increasing the number of postgraduate students and almost doubling research council income in 2011-12. But rather than reduce the importance of student experience, if anything this has added to it, says Morley.
"We do research that is world class, but a lot of it is directed towards the student in research-led teaching," he says. "I don't think there's anything quite as important as enthusiasm in teaching, and when staff talk about research they're doing or that's going on in their department, they're enthusiastic."
Indeed, 18 of the top 40 institutions in the survey belong to the Russell Group of research-intensive institutions, by far the largest number belonging to any university mission group. Four of the 1994 Group's eight universities with enough respondents to be counted in the survey featured in the top 40, alongside just seven post-1992 universities, down from 10 in 2011.
However, for the first time for the survey in its present form, a post- 1992 university came in the survey's top 10 for student experience, with the former teaching college York St John University leaping from 58 in 2011 to ninth. While differences in scores between institutions at adjacent places in a table can be small, such a marked rise often correlates with major changes, says YouthSight's Lorenz.
Indeed, pro vice-chancellor for development at the institution, Sue Reece, sees the climb - which puts York St John more than 25 places above its larger neighbour, the University of York - as the culmination of three years of work, led by a new senior team at the campus institution.
Much of this was achieved by taking "serious note" of student feedback, she adds. As well as making use of national surveys, in 2012 the university introduced its own student engagement survey for first and second years. Reece says a raft of changes, both big and small, have been made on the back of the feedback, from creating dedicated areas for group work to entire new sports fields.
But despite its rapid ascent, York St John was not the most improved university in the 2012 survey. The University of Chester, which jumped 44 positions from 75 to 29, narrowly beat the institution, and in doing so picked up the Times Higher Education Most Improved Student Experience Award last November. YouthSight determines the most improved university by looking at shifts in both the overall scores and the ranking positions from year to year. According to this calculation, the two institutions tied, but Chester improved in every category, one more than York St John.
Chester's vice-chancellor, Tim Wheeler, explains this as the result of a concerted effort to address student concerns which began four years ago and is now bearing fruit.
This has included spending £600,000 refurbishing the refectory, around £3 million overhauling the university's learning resources centre and another £1 million on sports facilities, he says.
One of the biggest improvements in its scores, however, came in the measure of "good industry connections", an indicator that might receive greater student focus in today's struggling jobs market.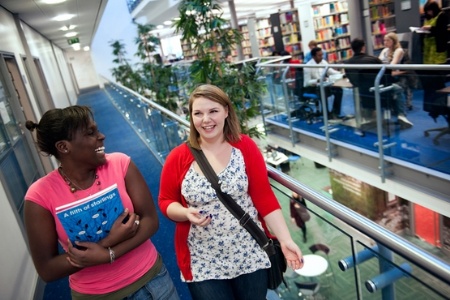 As well as a university jobs scheme and "boot camp" for young entrepreneurs, the majority of Chester second years do a compulsory work- based learning module at one of about 1,500 employers, says Wheeler. "We place students in internships all over the world," he adds.
On industry connections, the London School of Economics and Political Science is the top-ranked institution, according to the survey, followed by Bath, the University of Surrey and Imperial College London.
Imperial is also one of the top 10 improving institutions, rising from 71 in 2011 to 41 in 2012, second in London only to Queen Mary, University of London, which came in at 37.
Typically, London universities rarely score highly in the survey, and Debra Humphris, pro rector for education at Imperial, acknowledges the challenge for universities in the capital.
"It's the whole thing around affordability, in the context of being in one of the most expensive cities in the world. How we address that in terms of transport, accommodation and services, that's a challenge for everyone and we all have to find imaginative ways to keep doing it," she says.
Humphris credits Imperial's improvements in community atmosphere and social life scores to the students' union's "You said, we did" campaign, as well as provision of music and arts facilities that give students an experience "that's more than a rigorous and demanding education".
Although she calls the 30-place leap in the table fantastic, she says the university has ambitions to go further.
Indeed, all universities appear conscious of the need to prioritise the value of their student experience, especially in the era of £9,000 fees. The top university is often one that has created a new sports facility or library, or invested in teacher training, explains YouthSight's Lorenz. "But many universities are starting to compete on this now, and on the whole scores are going up."
The 2012 survey shows an increase in average rating across the sector, following other gradual increases since 2008. With scores in each measure rising or staying the same, the results of the survey suggest that the universities are working hard to live up to expectations.
Register to continue
Why register?
Registration is free and only takes a moment
Once registered, you can read 3 articles a month
Sign up for our newsletter
Register
Subscribe
Or subscribe for unlimited access to:
Unlimited access to news, views, insights & reviews
Digital editions
Digital access to THE's university and college rankings analysis
Subscribe
Already registered or a current subscriber? Login