Source: Alamy
The UK is ranked relatively low among the most developed nations for the literacy skills of graduates, with its performance described as "a puzzle" given the elevated reputation of its universities.
The Organisation for Economic Cooperation and Development's annual Education at a Glance report, released on 9 September, this year includes a new feature: a measurement of how adults with tertiary education perform on literacy skills in each OECD nation.
Andreas Schleicher, the OECD's director for education and skills, described the measure – in which Japan, the Netherlands and Finland perform best – as offering "an important new dimension" and suggesting that "similar degrees may have a different skills value".
Education at a Glance also reveals that the percentage of GDP spent on higher education in the UK fell – from 1.3 per cent in 2010 to 1.2 per cent in 2011, below the OECD average of 1.6 per cent. Canada overtook the US as the biggest spender on higher education, increasing its GDP spend from 2.6 per cent in 2009 to 2.8 per cent in 2010 – the latest years for which figures are available – compared with its neighbour's static 2.7 per cent in 2011.
In terms of the report's figures on the literacy skill levels of 25- to 64-year-olds with tertiary, secondary or below secondary education, data are drawn from the OECD's Programme for the International Assessment of Adult Competencies, a new survey launched last year.
Mr Schleicher said that while the OECD was still developing "a Pisa for higher education" – the organisation's Programme for International Student Assessment that looks at national performance on learning outcomes in schools – the PIAAC figures used in Education at a Glance "give us an initial approximation on quality of learning outcomes" for tertiary education.
On mean literacy scores, UK adults with tertiary education are ranked 12th out of 23 nations by the OECD (although the data cover just England and Northern Ireland).
On a separate measure of the proportion of adults with tertiary education achieving the highest levels of literacy, the UK was ranked eighth, with 25 per cent reaching the highest proficiency levels of 4 or 5. In Japan, the highest scoring nation, 37 per cent of adults with tertiary education reached those levels.
Mr Schleicher suggested that the UK's low performance on mean literacy scores could be explained by the fact that there is "a lot of further education that's called higher education in the UK".
But the relatively low level of UK adults with tertiary education reaching the highest skill levels was less simple to explain, he said.
"If you asked if I would send my children to a Japanese or a UK university, I would always choose the UK. In fact, my son is going to a UK university.
"But it's a puzzle. I must say I would have expected the UK to do better on the top end of the skills distribution than what we have here," Mr Schleicher said.
He went on to say that Pisa scores showed high attainment in literacy and numeracy in Japanese schools. "And [Japanese] universities can build on that. That's not true for the UK. If you look at the Pisa scores the UK is doing so-so," he continued.
UK universities might "assume those skills are there, but they might not be", he added.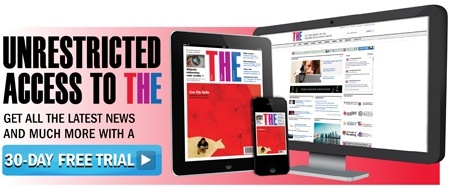 Register to continue
Why register?
Registration is free and only takes a moment
Once registered, you can read 3 articles a month
Sign up for our newsletter
Register
Subscribe
Or subscribe for unlimited access to:
Unlimited access to news, views, insights & reviews
Digital editions
Digital access to THE's university and college rankings analysis
Subscribe
Already registered or a current subscriber? Login