Source: Alamy
Student chants, sexist "banter", "stupid noises" in class – and how such behaviour can be combated – were all up for discussion at Laddism and Higher Education, a symposium held in London last week.
Matthew Cheeseman, research fellow in the University of Sheffield's School of English, is also co-convenor of the Society for Research into Higher Education's Student Experience Network, which organised the event on 7 February.
His own paper drew on research he has been carrying out since 2005 on "chanting students", many of them stirred up by Sheffield's long-standing rivalry with Sheffield Hallam University.
Even among those born after 1992, when Sheffield City Polytechnic was one of many such institutions to gain the university title, the old snobberies of the "binary divide" seem alive and well. Dr Cheeseman's research has found some Sheffield Hallam students shouting chants such as "I'd rather be a poly than a cunt", with Sheffield students responding "I'd rather be a cunt than unemployed".
"Sheffield students (particularly women) are portrayed by Hallam as ugly, sexually inexperienced and arrogant", he said, while "Hallam students (particularly women) are portrayed by [University of Sheffield students] as sexually attractive but permissive, stupid and poor".
Carolyn Jackson, a professor in Lancaster University's department of educational research, and Steven Dempster, a research and teaching associate in the same department, noted that earlier concerns about "laddism" undermining boys' educational performance in secondary schools had now shifted to a focus on "drinking, sexism, misogyny, and in some cases rape-supportive cultures" within universities.
The National Union of Students' 2013 report That's what she said: Women students' experiences of "lad culture" in higher education, for example, argued that sexual harassment and violence are "very much related to 'lad culture'".
Meanwhile, Professor Jackson and Dr Dempster's own research on a sports science programme, as reported last month in Times Higher Education, indicated how laddism could also be educationally disruptive.
One young woman interviewed for the Lancaster scholars' research project described "lads" who "just think it's cool to sit there and talk. Like the worst is a Monday morning because they'll talk about football and you don't really want to hear about football when you're in an anatomy class".
Another recalled male students who "make stupid noises, just silly noises that their friends will find funny – nobody else does – and that, again, would stop the class".
Several speakers at the symposium went on to consider what could be done to discourage such behaviours.
Dr Dempster's research showed that "even [many] self-identified lads are at odds with extreme laddishness", keen "to avoid being tarred with the same beer-swilling, loutish and sexist brushes as the university's men's rugby and football teams". Perhaps this meant that "those practising laddishness in its milder forms" could be taught that "the line between 'banter' and 'harassment' is a thin one".
Richard Parry, campaigns officer at Newcastle University Students' Union, suggested that efforts to combat laddism "must offer 'lads' an alternative model of masculinity…The language of feminism tends not to be effective in engaging lads with core messages." Sports clubs were likely to be more responsive to arguments about "the benefits of inclusivity" than an "anti-lad message".
Also crucial, added Sophie van der Ham, welfare officer at the University of Sussex Students' Union, was "ensuring that frontline university staff are trained so that they know how to respond appropriately and sensitively". Ms van der Ham now sits on the Brighton and Hove Sexual Violence Reference Group and works with the council to look at gaps in provision for students.
matthew.reisz@tsleducation.com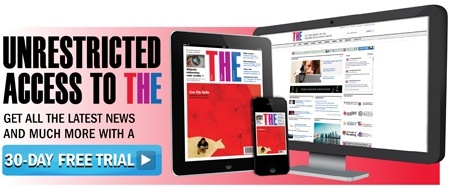 Register to continue
Why register?
Registration is free and only takes a moment
Once registered, you can read 3 articles a month
Sign up for our newsletter
Register
Subscribe
Or subscribe for unlimited access to:
Unlimited access to news, views, insights & reviews
Digital editions
Digital access to THE's university and college rankings analysis
Subscribe
Already registered or a current subscriber? Login