Source: PA
Universities may not fill the tens of thousands of extra undergraduate places being made available over the next two academic years, at least in the short term, the universities and science minister has cautioned.
Speaking to Times Higher Education about the planned expansion of undergraduate places, David Willetts said that he thought the sector would be "doing quite well" to fill all the 30,000 new places available from 2014-15. Although 30,000 new places would be funded if necessary, Mr Willetts said the figure was at the "high end of our range" in terms of how many are likely to be taken up.
The government has "gone for a big figure out of caution", he said.
His comments come after THE reported last week how some vice-chancellors were concerned that universities might be unable or unwilling to fill the extra places available next year owing to fears that a sudden influx of students might harm their reputation.
From 2015-16, undergraduate numbers will be uncapped altogether in an effort to increase the proportion of British youngsters entering higher education – which the chancellor, George Osborne, has argued is crucial to the country's economic success.
The government estimates that when the cap is lifted, an extra 60,000 people will be able to enter higher education each year. This is based on the number of qualified applicants who apply through Ucas but fail to win a place.
Mr Willetts also cautioned that after the cap comes off it would take "another year or two" for the sector to reach the 60,000 figure.
But in the longer run, the number of additional undergraduates each year would exceed 60,000, he predicted.
Removing limits on the number of undergraduate places would "transform the behaviour of universities", which could then "go out" and attract more students, he added.
Mr Willetts said that he was "frustrated" by repeated media reports about poor graduate employment prospects when the salary premium for degree holders "remains pretty solid". "I would like universities to make that point more," the minister emphasised.
Shedding some light on how the uncapped system might be regulated in a speech in Canberra, Australia at the end of February, Mr Willetts said that institutions could be inspected if they take on "unusual" numbers of "unplanned" extra students.
He clarified to THE that this did not mean that institutions would have to submit their expansion plans to the government or a regulator before growing.
Instead, an inspection by the Quality Assurance Agency could be triggered if there were questions over whether an institution had the "capacity" to take on so many new students, he explained.
He also said that a "surge in dropout rates" could be a good proxy for the quality of education an institution was providing.
"I don't want to see a repeat of some of the Australian and particularly American problems" around the retention of students, he said.
Although Mr Willetts did not specify which type of institutions he was referring to, questions over low completion rates have been levelled at for-profit colleges in the US.
A 2012 Senate committee report, chaired by Democrat Tom Harkin, found that 54 per cent of students who enrolled in for-profit colleges in 2008-09 had withdrawn by 2010.
david.matthews@tsleducation.com
Do the ministerial shuffle: who will be in the universities role?
David Willetts has refused to give any guarantees about his future as universities and science minister, following suggestions that he could soon be moved in a reshuffle.
The Conservative MP has been listed by one bookmaker in its odds on who will become the UK's next EU Commissioner, an appointment to be made by David Cameron in October.
Regardless of that possibility, Mr Willetts could be vulnerable in the event of a reshuffle, which some political commentators have suggested is likely between the European elections on 22 May and the summer recess which starts on 22 July.
It is not the first time that Mr Willetts has been subject to such speculation – he was identified in the media as potentially vulnerable ahead of a reshuffle last October but survived after the moves concentrated on more junior ministerial roles.
Asked if he would be minister until the general election, Mr Willetts told Times Higher Education this week that it was "entirely for the PM to decide". He added: "I'm currently enormously enjoying what I do."
Liz Truss, a junior minister in the Department for Education highly rated on the Right of the party, is viewed – as she was last year – as one option to replace him. A profile of Ms Truss, published last week by the Conservative Home website, said that she was seen by some as a future Tory leader and quoted a party source as saying: "David Cameron will need to massage the Right, and she's certainly of the Right. She could replace David Willetts, who I'm told believes he's on the way out."
One sector source described Ms Truss as a "head banger" who would not grasp the importance of university autonomy as well as Mr Willetts does.
As a member of the Conservative Fair Access to University Group, Ms Truss co-authored a 2012 report that criticised the powers of the Office for Fair Access following the appointment of Les Ebdon as its director.
Although a summer appointment would give Ms Truss or any other new minister little chance of achieving real policy change, there would be potential for headline-grabbing initiatives.
In terms of the prime minister's choice for the UK's EU Commissioner, Mr Willetts is not a member of Mr Cameron's inner circle and is not seen as one of the favourites for the post. However, given that the Liberal Democrats will influence the final decision on the European Union appointment, Mr Willetts' harmonious relationship with his departmental boss, Vince Cable, could be in his favour.
Mr Willetts, 58, is said to feel that he has the capacity for one last major job and has relished the negotiations with overseas ministerial counterparts that are part of the universities and science brief.
John Morgan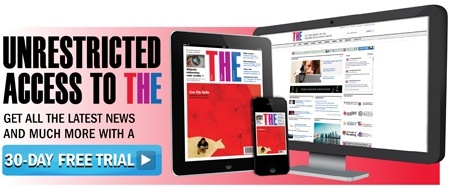 Register to continue
Why register?
Registration is free and only takes a moment
Once registered, you can read 3 articles a month
Sign up for our newsletter
Register
Subscribe
Or subscribe for unlimited access to:
Unlimited access to news, views, insights & reviews
Digital editions
Digital access to THE's university and college rankings analysis
Subscribe
Already registered or a current subscriber? Login