Welsh universities are wrong to assume they would automatically benefit from the end of the tuition fee subsidy for students who attend institutions elsewhere in the UK.
That is according to a Higher Education Policy Institute report, which warns that any change in policy would likely be at the expense of students, in terms of the cost of study and the choice of locations.
Welsh students pay the first £3,685 of their tuition fees, wherever they study in the UK, and the Cardiff government pays the rest.
More than one in three full-time Welsh undergraduates go to English universities and face tuition fees of £9,000 annually, pushing the estimated annual cost of the subsidy to £91 million. Opposition parties and some university leaders have complained that this leaves Wales' higher education sector out of pocket.
But in Whose to Lose? Citizens, Institutions and the Ownership of Higher Education Funding in a Devolved UK, Lucy Hunter Blackburn, a former head of higher education for the Scottish government, says that even if restriction of fee support to Welsh institutions did persuade more students to study locally, much of the previously "lost" money would be required to teach them.
Judging from the fact that higher fees have seemingly not deterred English-domiciled students from going to university, the report says the more likely scenario is that the majority of Welsh students would choose to take on extra debt by studying at institutions elsewhere in the UK and that there would be "limited" effect on enrolment patterns. This would be particularly the case for those wanting to follow courses not available in Wales, such as veterinary science.
It "does not automatically follow" that cash recovered from students still leaving Wales would be reinvested in Wales, the report adds.
"What happens with the fee grant will affect individuals more than institutions," Ms Hunter Blackburn said. "The only certain result of restricting the fee grant to Wales would be that some Welsh citizens would end up paying much more back to the state for their higher education."
A government consultation on the fee subsidy's future was due to close on February.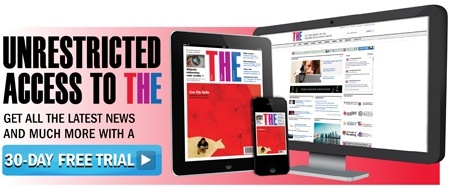 Register to continue
Why register?
Registration is free and only takes a moment
Once registered, you can read 3 articles a month
Sign up for our newsletter
Register
Subscribe
Or subscribe for unlimited access to:
Unlimited access to news, views, insights & reviews
Digital editions
Digital access to THE's university and college rankings analysis
Subscribe
Already registered or a current subscriber? Login