Prized money: the ICO ruled that King's should publish the salary details of each of its 125 staff on more than £100,000 per year
Salaries of high-earning professors and senior managers may soon be made public after a landmark ruling said that a university must publish details of staff who earn more than £100,000 a year.
In a decision that may herald a new era of transparency in top university pay, the Information Commissioner's Office said that King's College London should publish the job title, department and salary band of each of its 125 staff who earn £100,000 or more a year.
It follows a complaint to the regulator, which adjudicates on data protection, privacy and freedom of information matters, after King's refused to provide the information on its highly paid staff following a Freedom of Information request.
The university claimed disclosure would breach its staff's right to privacy and prejudice its commercial interests as rival institutions could see what it paid certain staff and lure them away with better deals.
King's also asserted that it was not subject to the same rules on pay disclosure as public bodies because much of its income comes from non-public sources and it competes for staff internationally with non-public institutions.
However, its argument was rejected by the ICO, which noted that King's routinely disclosed salaries for lower-paid staff in its job adverts, while no evidence was produced to show that staff would be upset by disclosure of their pay.
Because King's "is partially reliant upon public funding [the Information Commissioner] believes there should be an expectation by its staff that some information relating to salaries, particularly for senior staff earning in excess of £100,000, should be made public", the ruling said.
It went on to state that the "individuals' right to privacy is outweighed by the legitimate public interest in transparency and openness", adding that it is "appropriate" for senior staff's pay to be disclosed.
Appeal to commercial interests
A King's spokeswoman said that the university is appealing the decision, adding that "such disclosure would be detrimental to those staff affected and it would be prejudicial to the college's legitimate commercial interests".
A three-day hearing is due to take place in central London from 21 July.
If the decision is upheld, it could lead to other universities having to reveal how much they pay senior managers or top professors, many of whom were recruited on high salaries in time for this year's research excellence framework.
Indeed, King's argued that disclosing its top salaries could harm its REF score and future research income as other institutions could use higher salaries to headhunt their research stars.
But Philip Altbach, director of the Center for International Higher Education at Boston College, who studies academic pay, said such disclosure had not hurt US universities.
"In many US states, state law requires the specific salaries of public employees, including academics in state universities, to be public information. This has not harmed the competitiveness of American public universities," he said.
"While it is probably true that most would prefer that their salaries were not public information, the situation has not damaged collegial relations or other aspects of university culture," Professor Altbach added.
Dennis Farrington, co-author of The Law of Higher Education, argued that the information could legitimately be published because UK universities, while technically private bodies, are "essentially publicly funded".
"I think, in law, the ICO is right that anyone whose salary derives wholly or partly from public funds cannot reasonably expect this particular element of personal data to be withheld," he said.
"Haven't we come a long way when universities are so concerned about their commercial interests? I thought they were supposed to be there for educating students," he added.
His Law of Higher Education co-author, David Palfreyman, director of the Oxford Centre for Higher Education Policy Studies, said that the ruling would surprise many highly paid higher education staff.
"I do not for one second believe that any of King's 1 fat cats would have thought that their assumed privacy rights could be trumped by the Freedom of Information Act on the basis of their supposedly being public servants – not least since all traditional UK universities are private-sector bodies, albeit as charities," he said.
"I am, however, a bit surprised that the ICO lets the FoI Act seemingly trump the Data Protection Act so readily," he added.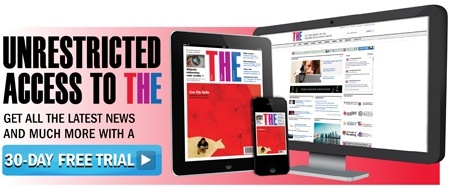 Register to continue
Why register?
Registration is free and only takes a moment
Once registered, you can read 3 articles a month
Sign up for our newsletter
Register
Subscribe
Or subscribe for unlimited access to:
Unlimited access to news, views, insights & reviews
Digital editions
Digital access to THE's university and college rankings analysis
Subscribe
Already registered or a current subscriber? Login