A lack of quality control by massive open online course providers is leading to a poor-quality learning experience for students, and leaving universities at risk of reputational damage, according to the University of Oxford's pro vice-chancellor for education.
Sally Mapstone, who is co-author and editor of a League of European Research Universities paper on Moocs launched in Brussels this week, said that Mooc platforms such as Coursera, edX and Udacity did not do enough to ensure that the standard of courses they offer was consistently high.
"I think the third-party providers should be asking that question [about quality assurance], and it is not clear to me that they have always done so," Professor Mapstone told Times Higher Education ahead of the report's launch. "I think they have tended to feel if it's a Mooc from [a respected] university, it must be all right."
This lack of screening, coupled with a rush by universities to produce courses in order to "be seen to be doing something" with Moocs, could mean that poor-quality online courses that reach thousands of learners are having a detrimental effect on the image of universities.
"There was a lack of thought [by some universities producing Moocs] about what you really needed to do to engage an online learner," she said, noting that a lack of pedagogic thought meant that many Moocs were "presentationally boring".
"Innovation hasn't necessarily gone hand in hand with Moocs. There's been a lot of criticism of some early Moocs for essentially being a male professor in front of a shaky camera, doing what they have always done."
The Leru paper, "Online learning at research intensive universities", cites a number of Mooc failures that have led to reputational damage, including a course on the fundamentals of online education offered by Georgia Tech through the US platform Coursera, which had to be suspended because of technical problems, and a machine learning course, also on Coursera, which a Brown University report criticised for containing "poor-quality videos of the professor speaking into his laptop camera, alternating with fairly conventional PowerPoint slides".
The report recommends that universities ensure that they subject their online courses to "the same rigorous evaluation as traditional course offerings", and that they "monitor and review from a quality assurance perspective the wider context in which their online offerings hosted by third-party providers appear".
Despite raising questions about the quality of some online courses, Professor Mapstone said that the emergence of Moocs had led research-intensive universities to pay greater attention to their role as educators.
"What I think is great about [the arrival of Moocs] is that it has got people talking about and focusing on teaching," she said. "For many years, selective universities have placed a great deal of emphasis on their research, but teaching is one of the most important things we do.
"It should be something we persistently interrogate and look to enhance, and this whole debate has opened that up again, which is immensely positive."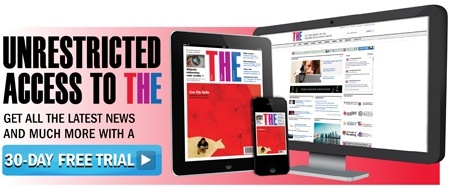 Register to continue
Why register?
Registration is free and only takes a moment
Once registered, you can read 3 articles a month
Sign up for our newsletter
Register
Subscribe
Or subscribe for unlimited access to:
Unlimited access to news, views, insights & reviews
Digital editions
Digital access to THE's university and college rankings analysis
Subscribe
Already registered or a current subscriber? Login