A new book, published for International Women's Day (on 8 March), argues that women will achieve their full potential within universities only once we rethink what we mean by "success".
Written by Jo Bostock, of Pause Consultancy, The Meaning of Success: Insights from Women at Cambridge points out that "something isn't working. Girls are still opting out of STEMM [science, technology, engineering, mathematics and medicine] subjects, equal pay seems a distant prospect, the talent pipeline for women is notoriously leaky at mid to senior levels" and leadership is a predominantly male preserve.
Success based on "factors such as seniority, remuneration and personal status is neither equally appealing to both genders, nor does it fully recognise or reward their contributions."
For the book, questionnaires were sent to 195 women at the University of Cambridge "identified as successful by their peers", 126 replied and 26 agreed to follow-up interviews.
Many reported stereotyping, hostility and "rules" uncongenial to many women. Jane Clarke, professor of molecular biophysics, recalls approaching the biochemistry department at Cambridge about continuing her research and being told: "You're 40 years old, you've got two children, you're joking, go away."
Ottoline Leyser, director of the Sainsbury Laboratory, notes that "when you sit on a committee, people seem to be absolutely astonished if you say their ideas are better than yours. That's not the rules – you are meant to fight hell for leather to hold your position."
For Shima Barakat, research and teaching fellow in enterprise and entrepreneurship at the Judge Business School, part of the problem is that "women tend to buy into the myth of the 'good academic', which emphasises citizenship, helping students, being on committees and so on. Then you see younger men who don't collaborate, focus totally on their own research and make it to professor before they're 40."
Confronted with a deluge of abuse after her 2013 appearance on Question Time, Classics professor Mary Beard made a conscious decision to respond, since "for centuries women have put up with this sort of thing in the hope that if you shut up it'll go away. It doesn't work."
She looks back with a certain nostalgia to a time when "there wasn't much promotion in the university. Occasionally people were plucked out for advancement but it wasn't part of a career plan…success was something embedded in the community rather than the individual."
Nicola Clayton, professor of comparative cognition in the department of psychology, admits that the dress code she once adopted for interviews led to her being "seen as a little blonde lass from Blackpool who looked more like a dancer than a scientist".
Yet her continuing passion for dancing and appointment as scientist in residence at the dance company Rambert has enabled her to unite the different sides of herself: "I don't…compartmentalise my dance life from my academic life; I'm not a university professor one day and a tango dancer the next. It's about taking disparate disciplines and interweaving them in a way that allows you to see things in new or unexpected ways."
Publication of the book follows a letter published in Times Higher Education last month that was signed by dozens of Cambridge staff calling for changes in how female academics are assessed so that women do not face disadvantages. 
matthew.reisz@tsleducation.com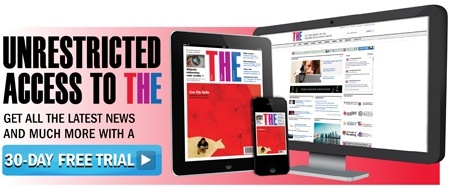 Register to continue
Why register?
Registration is free and only takes a moment
Once registered, you can read 3 articles a month
Sign up for our newsletter
Register
Subscribe
Or subscribe for unlimited access to:
Unlimited access to news, views, insights & reviews
Digital editions
Digital access to THE's university and college rankings analysis
Subscribe
Already registered or a current subscriber? Login