There is no evidence that the recently announced loan scheme for PhD students will widen participation in doctoral research, according to a study.
The findings instead reveal that funding in the form of studentships is a "crucial" part of a potential PhD candidate's decision to enrol and students are unlikely to want to add a further three to four years of loan debt to their personal finances. As a result, PhD loans may not be "the right way to approach the situation".
Chancellor George Osborne announced a scheme of incomecontingent loans of up to £25,000 to support PhD students in his March Budget statement. This was in addition to an already-announced scheme that will offer taught master's students loans of up to £10,000 from 2016-17.
Adél Pásztor, a lecturer in sociology at Newcastle University, presented the findings of the research, which looked at how financial considerations affect the decision to do a doctorate, at the British Sociological Association conference in Glasgow earlier this month. She conducted the work with Paul Wakeling, a senior lecturer in the department of education at the University of York.
It included in-depth interviews with 53 people, some of whom were current doctoral students and others who had not pursued a PhD, from four universities: a highly ranked institution, a new university and two Russell Group universities.
"Our interviewees consistently made the point that [non-loan] funding was crucial to their ability to enrol in a PhD," Dr Pásztor told Times Higher Education.
None of the students interviewed were asking for loans, they were all looking for direct funding, she said. "After you spend at least four years in higher education, you don't want to add another three or four years' worth of loans," she said.
"There is no evidence base to suggest that this is the right way to approach the situation," she added.
The research also looked at funding for master's courses as these are now seen as "an unavoidable stepping stone to a PhD", she said.
Dr Pásztor and Dr Wakeling found that there was a divide between students from privileged and disadvantaged backgrounds in terms of access to master's study.
Many students said that they turned to their families for financial backing or took a break from study to earn the money to cover the cost of a postgraduate master's. But not everybody could afford to do that, nor were they willing to take up master's-related commercial loans or a credit card, which is seen as "bad debt", Dr Pásztor added.
Nevertheless, the government loans are likely to be "welcomed" by graduates who want to complete a master's to "stand out in a crowded graduate labour market", she said.
Master's students may be willing to take on some "extra financial hardship" for a year. "But a three- to four-year PhD which results in uncertain labour market outcomes requires a very different lifestyle commitment," she explained.
"Therefore, when it comes to increasing participation at doctoral level, there are grounds to believe that loans will be less effective than at master's level," she said.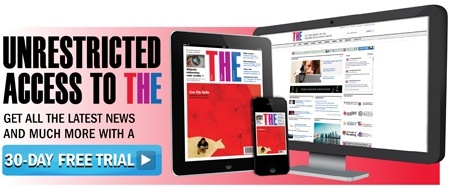 Register to continue
Why register?
Registration is free and only takes a moment
Once registered, you can read 3 articles a month
Sign up for our newsletter
Register
Subscribe
Or subscribe for unlimited access to:
Unlimited access to news, views, insights & reviews
Digital editions
Digital access to THE's university and college rankings analysis
Subscribe
Already registered or a current subscriber? Login