Source: Getty
Female PhD holders who leave academia face a larger gender wage gap than those who stay in university research, according to a new study.
But even though the pay differential within academia is comparatively small, it doubles in the three years after a doctoral degree is granted. The study of the salaries of highly qualified men and women finds it "highly likely" that most of the gender pay gap "is caused by discrimination".
The research, authored by Ute Schulze, a research assistant at the University of Freiburg, looks at the wages of PhD holders in the UK who graduated in 2004-5. It uses data from the Higher Education Statistics Agency's Destinations of Leavers from Higher Education survey, which includes information about gender, employment situation and income six months after graduation and then again three years later.
Analysing the results of more than 1,000 respondents, Ms Schulze found that, on average, women with a PhD earned almost £5,000 less than men 42 months after graduation. This gap is "driven almost entirely" by the pay premium men enjoy outside academia, she says in the paper, The gender wage gap among PhDs in the UK.
On average, women in academia earned £748 less than men 42 months after getting their PhD, compared with £7,243 less for women who left the academy and have always worked in industry.
"While the gender wage gap outside academia is very high six months after graduation and remains largely unaltered, the gender wage gap inside academia doubles in the following three years," she adds.
How much men and women with PhDs go on to earn is "strongly influenced" by the subject that they studied. "The gender wage gap is most pronounced in biomedical sciences: whilst men and women earn almost the same in academia (approximately £36,000), men earn £22,000 more outside academia, whilst women receive a premium of £5,200 only," says the report, published in the Cambridge Journal of Economics.
Men with PhDs in the physical and social sciences also enjoyed high average wage premiums, whereas the pay gap in the arts and the humanities was "negligible".
"In our sample, women are no less qualified. Therefore it seems highly likely that a substantial part of the observed gender pay gap is caused by discrimination," concludes Ms Schulze.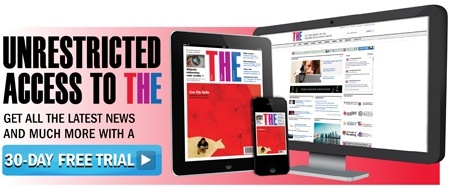 Register to continue
Why register?
Registration is free and only takes a moment
Once registered, you can read 3 articles a month
Sign up for our newsletter
Register
Subscribe
Or subscribe for unlimited access to:
Unlimited access to news, views, insights & reviews
Digital editions
Digital access to THE's university and college rankings analysis
Subscribe
Already registered or a current subscriber? Login