Source: Reuters
While Loughborough University says that it has produced two courses for about £10,000 each, the University of Dundee has allocated £130,000 to a programme that has so far produced one course, although another is imminent.
Meanwhile, the University of Edinburgh, which was the first university in the UK to produce a Mooc since the term was popularised in 2012, said that its three FutureLearn Moocs came at a total cost of £150,000 – the same amount, a spokeswoman said, as the courses it developed for other platforms, which include the US Mooc giant Coursera.
THE asked 27 UK universities – almost all those now on FutureLearn – the cost per course of their Moocs on the platform. Thirteen institutions provided information.
The average cost per Mooc, based on information on 20 courses from nine institutions that provided both total costs including staffing and a definitive number of courses developed, was £29,356.
That figure is broadly in keeping with the expected cost given by Martin Bean, the former vice-chancellor of the Open University, which owns FutureLearn. Mr Bean said two years ago that a FutureLearn Mooc would cost "around £30,000" to develop.
However, Dundee's proposed spend, which includes "significant external sponsorship", was not included, since it is unclear how many courses will be funded.
Nigel Smith, head of content at FutureLearn, said that the organisation did not offer guidance on how much a university should spend on a course, since each institution had its own set of processes and resource levels.
"We do make recommendations, however, on what elements might go into making a successful course," he said. "These include staff time, including project management, and video production. It's important to us that our partners create a sustainable product."
Experimenting and showcasing
According to a 2014 analysis by THE, based on statistics for 20 of FutureLearn's first 29 courses, an average of 10,694 learners registered for each Mooc. Some 13 per cent of these were deemed to have "fully participated", meaning that they had completed all the online assessments and taken part in a majority of the course activities.
Sarah Speight, professor of higher education and academic director of online learning at the University of Nottingham, which spent an average of just £15,776 on each of its three Moocs, said that her institution had used its early online courses to "experiment, try out different formats [and] different models".
"One of the ways in which we make the investment in Moocs efficient is by ensuring that [they] can be repurposed – this can be by reusing content for undergraduate and postgraduate courses," she said.
There was also a "showcasing" dimension to Moocs, she said, referring to how many universities see them as a way to tempt users on to paid courses.
"We believe we have attracted postgraduate applicants…but we don't expect to recruit large numbers of Mooc learners to our campus-based courses. That's too big a leap."
Among other universities that provided data, the University of Bristol said that its two courses had cost £40,00 each, the London School of Hygiene and Tropical Medicine estimated that its Mooc had cost "£20,000 to £30,000", the University of Leicester put the total cost of its two Moocs at £50,300, and the University of Bath spent £30,000 on each of its three courses. Glasgow put the costs of two internally developed Moocs at £30,000 each, while a third course, produced in collaboration with the BBC – which carried out filming – cost the university £10,000.
Several universities gave figures that did not include staff costs. These included Queen's University Belfast, which has spent a total of £100,000 on four Moocs, and Lancaster University, which said that the video production costs for its six Moocs had totalled £66,000. The University of East Anglia hired a "digital learning designer" at a cost of £20,000, while "film-making and resource creation" had cost "£5,000 to £15,000" for each of its eight courses.
The universities of Reading, Exeter and Warwick, and King's College London, did not give details of their Mooc spend, saying that the information would prejudice their commercial interests. The University of Birmingham and the Open University said that the costs of their courses "vary greatly", but did not provide any details, and the University of Aberdeen said that its Mooc programme was at too early a stage to know the financial implications.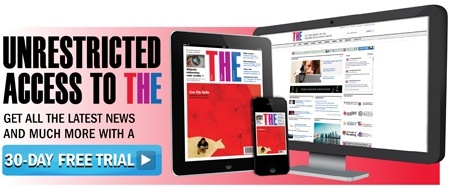 Register to continue
Why register?
Registration is free and only takes a moment
Once registered, you can read 3 articles a month
Sign up for our newsletter
Register
Subscribe
Or subscribe for unlimited access to:
Unlimited access to news, views, insights & reviews
Digital editions
Digital access to THE's university and college rankings analysis
Subscribe
Already registered or a current subscriber? Login