Source: Alamy
A group of students at the University of Manchester is hoping to force through changes to the institution's economics curriculum by threatening to give it negative feedback on the National Student Survey.
The Post-Crash Economics Society has been campaigning for economics courses at Manchester to give more prominence to alternative theories following the 2008 financial crash. It is now urging students to not fill in the NSS until the university makes a decision regarding Bubbles, Panics and Crashes, a module that the society wants to be offered for credit on undergraduate courses from next year.
A post on the society's Facebook page calls on "all third year students to hold fire on filling in their NSS" until a decision is reached.
"NSS is designed to point out to the university where its failings in undergraduate teaching lie," the post continues. "If [the university] decides to accept this course as a module it will be demonstrating its dedication to its students and its ability to listen, recognise its failures and respond to the world around it…If it rejects this module the opposite will be true.
"We believe that the result of this decision should have a bearing on how we rate the university in the NSS."
Joe Earle, campaign coordinator at the society, told Times Higher Education that urging students to make their voice heard through the NSS was a legitimate way to influence the university.
He said that the society had collected 245 signatures from economics students at Manchester who want the new module to be accredited, but he believed that the university would take the threat to NSS scores more seriously.
"The university is very keen to get students to fill out the NSS, saying that they take their feedback very seriously – but this approach does not always seem to translate to non-NSS forms of feedback, like our petition, which is quite sad," he said.
A spokesman for the University of Manchester said that the society was "leading a national debate on the way economics is taught in higher education" and that the ensuing discussions had been "positive, useful and informative".
"We urge all students to complete the NSS in the allotted time," he added. "We take the NSS very seriously, as it is a key way for us to identify those areas that we need to improve upon, so that we may fully meet the needs of our students now and in the future."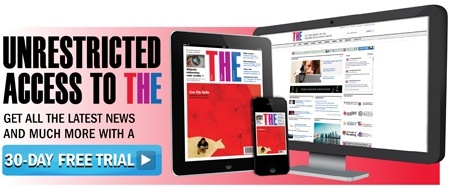 Register to continue
Why register?
Registration is free and only takes a moment
Once registered, you can read 3 articles a month
Sign up for our newsletter
Register
Subscribe
Or subscribe for unlimited access to:
Unlimited access to news, views, insights & reviews
Digital editions
Digital access to THE's university and college rankings analysis
Subscribe
Already registered or a current subscriber? Login