Source: Alamy
The many challenges of incorporating the small but growing number of liberal arts programmes within mainstream UK higher education have been explored in a one-day symposium at King's College London.
The 14 October event, The Future of Liberal Arts, for which both Times Higher Education and TES were media partners, was designed "to build a bit of momentum and team spirit" for liberal arts, according to co-convener Aaron Rosen, lecturer in sacred traditions and the arts as well as liberal arts at King's. "We feel a bit like an alien species in Britain, though that is beginning to change," he added in his opening remarks.
A round-table discussion by international students offered a range of views on the value of liberal arts courses. One was attracted by the model of "learning something about everything and everything about something", another by "the possibility of being able to personalise the curriculum", while a third suggested that 18 was "far too young to abandon some of the things" most people are compelled to give up studying after A levels.
Having established the demand for liberal arts courses among a certain type of student, the symposium turned to "the international context". Emily Pillinger, lecturer in Latin and Greek language and literature as well as liberal arts at King's, looked back on her experiences teaching at Marlboro College in Vermont, where "everybody voted on everything – from dining-room food to professorial hires" and a day per semester was devoted to work such as "clearing hiking trails and painting dormitories".
The challenge was to adapt the ethos of "the tight communities to be found in such radical liberal arts colleges" to much larger institutions where liberal arts courses are one small item on the curricular menu.
Father Feidhlimidh Magennis, a senior lecturer in biblical studies and religious education at St Mary's University College in Belfast, said the liberal arts programme that his institution established in 2000 was an excellent tool for widening access, even if it was "hard to market, since no one knew what liberal arts are". He also admitted that it was "hard to create a sense of community in a non-residential commuter college".
Phil Deans, provost and deputy vice-chancellor (academic) of Richmond, the American International University in London, raised questions about "how you meet [Quality Assurance Agency] benchmarks while giving the breadth that liberal arts require".
For Theron Schmidt, lecturer in theatre and liberal arts at King's, by contrast, it was precisely single-honours degrees that "largely ignored the QAA indicators relating to themes such as group work and communications".
At a later session on "the liberal arts and universities", Carl Gombrich, programme director of the new interdisciplinary arts and sciences BASc at University College London, suggested that "making the case for unconventional courses" would be easier if we could answer the question "How can we quantify the value of breadth?"
Perhaps the most impassioned intervention came from Nigel Tubbs, programme leader for modern liberal arts at the University of Winchester. He was committed to the idea of degrees based on "education for its own sake", where "students become interested in truth and want to experiment with freedom".
More than that, Professor Tubbs said, it came down to questions of "character – what students want to do with what they know", since many decisions made by those in graduate-level jobs had a deep impact on other people's lives.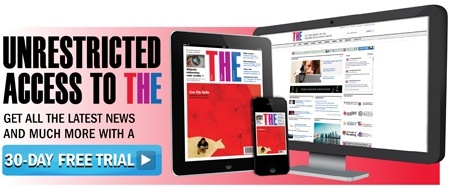 Register to continue
Why register?
Registration is free and only takes a moment
Once registered, you can read 3 articles a month
Sign up for our newsletter
Register
Subscribe
Or subscribe for unlimited access to:
Unlimited access to news, views, insights & reviews
Digital editions
Digital access to THE's university and college rankings analysis
Subscribe
Already registered or a current subscriber? Login