A group of lecturers on fractional contracts at Soas, University of London is refusing to mark students' assignments in protest against pay that it claims does not reflect the hours worked by staff.
The academics, including graduate teaching assistants, mobilised the campaign after an internal survey of hours worked by fractional staff suggested that more than half of their time was unpaid.
The group is now refusing to perform what it deems to be unpaid labour, including – as it is now assessment season – marking essays.
As a "gesture of good faith" after a meeting with the group on 1 May, the university offered fractional staff payment for time spent on training courses needed for their work, as well as a timetable for further discussions.
But, according to the campaigners, Soas also said that agreeing to their demands in full would cost between £1.4 million and £1.7 million a year, which the institution said was "simply not affordable" and "would make the school financially unsustainable".
The group rejected the offer, saying that it did not constitute a "substantive response" and was "insufficient to address the exploitation of fractional staff at Soas".
Soas said in a statement that the institution was now offering to seek mediation through the Advisory, Conciliation and Arbitration Service "as a way of moving forward to negotiations to resolve the dispute".
It added that the current arrangements for GTAs were negotiated and agreed with the University and College Union in 2010, and the rate of pay "is more than equal to other higher education institutions".
It said that it based GTAs' minimum pay on a £26,423 pro rata salary and multiplied contact teaching hours by 2.5 to allow for administration, preparation and marking.
But James Eastwood, a GTA in the departments of politics and of Near and Middle Eastern studies and a member of the campaign, claimed that his pay to hours-of-work ratio over the academic year meant that he in effect stopped getting paid in January.
Another campaigner, Sanaa Alimia, a senior teaching fellow in the politics and international studies department, told a public meeting on 30 April: "We are frequently told that as junior academics we should be grateful for the jobs that we are given because they enable us to build up our skills and experience.
"In fact, what we realised is that we are helping to maintain this school at very low cost…We are providing a cheap labour pool to teach thousands."
At a campus protest on 25 April, Dr Alimia, who has been a fractional teacher at Soas since 2011, told Times Higher Education that conditions have been "consistently bad" and that frustration has "just exploded" among the group.
Soas has issued about 320 fractional contracts this academic year, according to the campaign. In many cases GTAs and teaching fellows work in several departments and each has more than one contract.
In response to the survey findings, more than 100 fractional staff signed a pledge in March declaring that they were prepared to take further action to fight for fair pay and better working conditions.
The fractional campaign has since staged demonstrations on campus, held public meetings and posted a video on YouTube to raise awareness of the issues. An online petition has also garnered about 200 signatures, and more than 160 academics, including Noam Chomsky and David Harvey, have signed an international solidarity statement.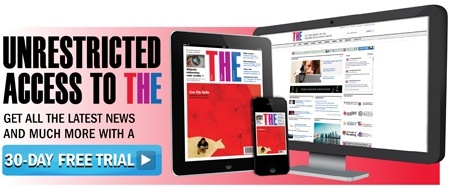 Register to continue
Why register?
Registration is free and only takes a moment
Once registered, you can read 3 articles a month
Sign up for our newsletter
Register
Subscribe
Or subscribe for unlimited access to:
Unlimited access to news, views, insights & reviews
Digital editions
Digital access to THE's university and college rankings analysis
Subscribe
Already registered or a current subscriber? Login