Source: Alamy
Russian and Spanish universities are among those most likely to hire almost exclusively from their own PhD students, says a new global study of "academic inbreeding".
While most academics in the US and UK will study and work at a number of universities, there are many countries where a single university career is considered the norm, according to the project, the results of which will be published by Palgrave in early 2015 in a forthcoming book titled Academic Inbreeding and Mobility in Higher Education.
The project, which was coordinated by the Center for International Higher Education (CIHE) at Boston College and Moscow's National Research University Higher School of Economics (HSE), found that "faculty inbreeding is common worldwide".
"Indeed, hiring one's own graduates is not considered either unusual or problematic in many countries," according to the project's coordinators Philip G. Altbach, CIHE director, Laura E. Rumbley, CIHE associate director, and Maria Yudkevich, HSE vice-rector.
According to a survey of higher education experts located in eight different countries – Argentina, China, Japan, Russia, Slovenia, Spain, South Africa and Ukraine – internal hiring is often considered a "point of pride" and "clear evidence that the system is able to retain its best intellectual talent".
Academic inbreeding was particularly evident in Russia and Spain, according to the experts questioned by the survey, who strongly agreed with the proposition that it was "very widespread" across the whole sector in each country.
Russian experts also agreed that social ties are important in gaining a job and claimed that "very often" the advertised open competition for a position is a "fiction".
In Argentina, Spain and Ukraine, experts maintain that "often" open competition for jobs is an illusion.
There is more trust in the recruitment process in China and South Africa, although China reported high levels of academic inbreeding, particularly in high-quality institutions.
The project's coordinators accept that many universities have good reasons for hiring from within because it minimises efforts spent on search and recruitment processes and lowers the risk of poor hiring decisions.
Internal candidates are more likely to "fit in" to the academic community because they are trained in that culture, universities also claim.
However, the project's coordinators believe that inbreeding is "problematic" as it "limits the scope of hiring the best possible candidates…both from within the country and internationally".
Inbreeding tends to "entrench the existing academic culture", "solidifies hierarchical relationships with departments and faculties" and "enhances the power of senior professors", they insist.
It also "perpetuates unfair power dynamics", "engenders traditionalism" and makes staff "less focused on research and less involved in the wider academic community", they add.
In some cases, inbreeding and low academic mobility have led universities to view those who seek to move on with suspicion, with external applicants to roles viewed as "potentially problematic individuals…who have been pushed out by their home institutions", they add.
The project calls on universities and policymakers to analyse and reassess their hiring practices and other causes of inbreeding, which is often "passively accepted as part of the inevitable status quo".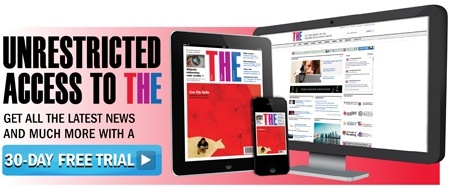 Register to continue
Why register?
Registration is free and only takes a moment
Once registered, you can read 3 articles a month
Sign up for our newsletter
Register
Subscribe
Or subscribe for unlimited access to:
Unlimited access to news, views, insights & reviews
Digital editions
Digital access to THE's university and college rankings analysis
Subscribe
Already registered or a current subscriber? Login