View the full list of success rates for institutions
---
The overall success rate for grant applications has fallen for the first time in five years.
Five of the six research councils surveyed by Times Higher Education have experienced a dip in the percentage of bids gaining funding, with a fall of 2 percentage points in the overall success rate over the past year to 28 per cent.
However, application numbers have continued to decline, prompting experts to suggest that a large drop in funding allocated by research councils and inflationary pressures on the flat-cash research budget are behind the change.
Success rates had steadily increased between 2009-10 and 2012-13, a trend widely attributed to demand management measures that seek to constrain the number of weak applications submitted to research councils.
The continuing fall in applications suggests, in most cases, that the measures are still working: there were about 3,000 fewer applications to all councils in the latest cycle than five years ago, for example, and almost 700 fewer applications in the past year alone. However, the amount of funding allocated in 2013-14 was down 22 per cent on 2012-13, while demand from applicants fell by just 9 per cent during the same period.
This is likely to be the main reason why the success rate has fallen, according to Ben Martin, professor of science and technology policy studies at the University of Sussex.
Only one research council bucks trend
Malcolm Press, pro vice-chancellor for research and knowledge transfer at the University of Birmingham, added that the dip could also reflect the increasing cost of doing research as "inflationary pressures eat away at the flat-cash ring fence".
"Thus the councils are responding by funding a smaller proportion of projects," he said; the total number of awards dropped by 15 per cent between 2012-13 and 2013-14.
Only the Arts and Humanities Research Council experienced an increase in its success rate: it was up 2 percentage points on the 2012-13 figure and now stands at 31 per cent for responsive mode schemes. The AHRC said that the introduction of a no resubmission policy in 2012 and universities sifting applications for quality before submission likely led to a fall in applications for research grants from all applicants, not only universities. A 15 per cent increase in funding was also available to all bidders in 2013-14, it added.
The success rate at the Natural Environment Research Council has taken the biggest tumble. Although a relatively modest fall of 3 percentage points, it masks larger changes to application success for responsive mode funding.
Based on data available in its Annual Report and Accounts 2013-2014, the success rate for responsive mode funding (which it calls "discovery science") has fallen 8 percentage points over the past year and now stands at 18 per cent. By contrast, calculations by THE suggest that success rates for its strategic research grants are up 7 percentage points over the same period, reaching 51 per cent in 2013-14.
Professor Martin said: "Once success rates drop below 20 per cent you then get significant problems because academics wonder whether it is worth all the effort preparing the proposal."
Nerc recently announced additional demand management measures for responsive mode funding, which will see institutions penalised for not meeting targets for cutting applications.
Iain Gillespie, director of science and innovation at Nerc, said that applications to directed research programmes had higher success rates in general because of their tightly defined calls and relatively small numbers of applicants.
Meanwhile, the Biotechnology and Biological Sciences Research Council's success rate has fallen for the second consecutive year. Melanie Welham, its science director, said this was because of an increased demand for its "managed mode" research (where the topic and funding amount is pre-set), which affected its overall success rate.
At the Economic and Social Research Council, the success rate fell 1 percentage point in the past year. The council said it had "some concerns" about its standard grants scheme, as application numbers and research costs are climbing. But it added that demand management appears to be working across all schemes as applications are down.
The ESRC will be contacting universities with particularly high volumes of poor applications and low success rates to encourage improved self-regulation, it said.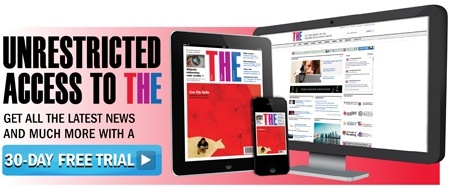 Register to continue
Why register?
Registration is free and only takes a moment
Once registered, you can read 3 articles a month
Sign up for our newsletter
Register
Subscribe
Or subscribe for unlimited access to:
Unlimited access to news, views, insights & reviews
Digital editions
Digital access to THE's university and college rankings analysis
Subscribe
Already registered or a current subscriber? Login