This year's British Education and Training Technology Show, known as Bett, took place last month and marked the 30th anniversary of this behemoth of the conference calendar.
More than 35,000 delegates packed into the ExCel Centre in East London along with 700 exhibitors hoping to catch the attention of those charged with kitting out their institution with the latest technology solutions – from big hitters such as Samsung, Google and Microsoft, to small start-ups hoping to get their products noticed for the first time.
About 300 of those exhibiting claimed to be of relevance to the higher education sector, and we have picked out four areas of technology that were on show. But how innovative are they? Will they revolutionise the way universities operate? We asked Andrew McGregor, deputy chief innovation officer at education technology consortium Jisc, to give us his thoughts and mark each one out of 10 in four areas: innovation, potential to revolutionise higher education, usefulness and novelty value.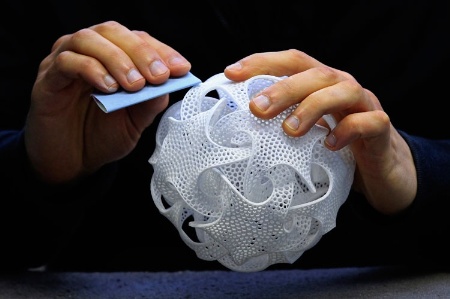 3D printing
Although no longer a "new" technology, there seemed to be a 3D printer around every corner at Bett, producing everything from cups to busts of Beethoven. But what role do 3D printers have in universities?
What our expert says:
3D printing feels familiar – I first saw a printer working in 2009 at a Jisc developer event. The range of things that can be printed is astounding and includes houses and internal organs. However, I think we are a few years away from it having a major impact and I am yet to see a genuinely revolutionary use of the technology in higher education, but I expect they are out there and I am looking forward to being proved wrong.
Innovation: 6
Potential to revolutionise higher education: 6
Usefulness: 6
Novelty: 5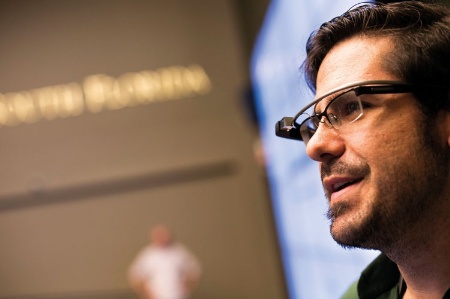 Wearable tech
In what ways can higher education institutions tap into the fast-moving world of wearable technology? Will we see medical students using augmented reality products, such as Google Glass (spectacles with a built‑in display), to carry out virtual surgery, or could watches that track the body's physical performance be used to change the face of research?
Although there was not too much wearable technology on display at Bett, the use of such products in education was a hot topic of conversation among delegates.
What the expert says:
The possibilities seem to be endless. In learning, students could use wearable tech to track, record and compare their progress and achievements, and researchers could one day develop new forms of observation and experimentation.
Could teachers deliver lessons in lab skills or techniques in new ways or could they devise challenging exams that use the technology?
This is probably still a few years off; we are in the early adopter/experimental phase at the moment and there is still a fair degree of awkwardness associated with the technology. Nevertheless, it seems inevitable that the experience will become smoother and more desirable over the next couple of years as it moves towards the mainstream. Definitely one to keep an eye on (not while you are driving though).
Innovation: 8
Potential to revolutionise HE: 8
Usefulness: 8
Novelty: 8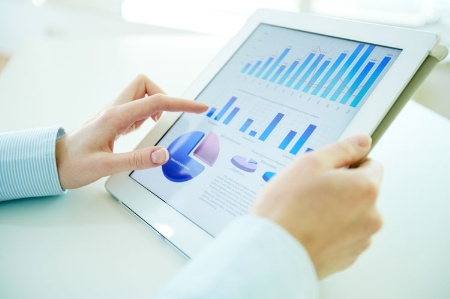 Learning analytics and big data
In a presentation to the Technology in Higher Education Summit, a Bett fringe event, Rick Van Sant, educational strategist for university virtual learning environment providers Blackboard, discussed how big datasets, and the use of learner analytics, could be used to support students in order to reduce dropout rates and improve learning.
In what ways will big data, and more intelligent use of learner analytics, change higher education?
What the expert says:
The promise of learning analytics is firmly established and we are starting to see some universities make really interesting use of the data. This applies across the university business and is relevant in learning, research and administration.
In the next couple of years, I think we will see the emergence of shared services that allow universities to use analytics to develop actionable insights on how to improve their research, student experience and efficiency, and effectiveness.
Big data is a slightly different topic. I have heard colleagues persuasively argue that there are very few datasets in higher education that could be considered genuinely "big". I have heard others argue that big data just means bigger than you are used to dealing with. I think the latter issue is relevant to universities as we are becoming more data hungry as a sector, and I think this will have an impact on skills and roles required in all aspects of higher education.
Innovation: 5
Potential to revolutionise higher education: 7
Usefulness: 8
Novelty: 4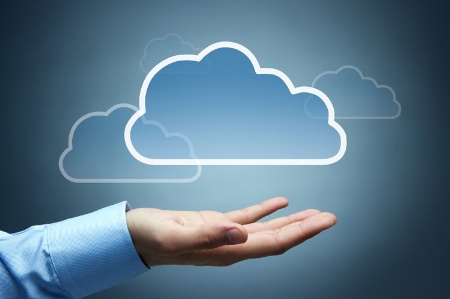 Cloud-based services
Two of the big name exhibitors at the Bett show were Microsoft and Google, which were demonstrating the benefits of Office 365 Education and Google Apps for Education, their email and document sharing packages that allow everything to be saved in the "cloud" (common data storage accessed over the internet). Other cloud-based technologies on display included Inspera Assessment, a "test and exam platform for universities" allowing lecturers to manage tests for students online.
What the expert says:
This technology is firmly in the mainstream. Many universities are using these tools to provide services to students and staff. My colleagues at Jisc have helped in this area by brokering agreements with Google Apps and Microsoft Office 365.
One of the interesting trends that emerged from the Summer of Student Innovation competition that we ran last year was that the students were very keen to collaborate with their peers but wanted to do it in websites that were made by students, for students.
If we take this into account, alongside the dominance of social media such as Facebook, then I wonder where that leaves collaboration tools provided by universities.
Innovation: 4
Potential to revolutionise higher education: 6
Usefulness: 6
Novelty: 3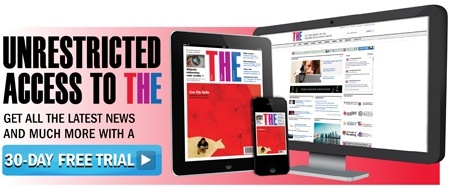 Register to continue
Why register?
Registration is free and only takes a moment
Once registered, you can read 3 articles a month
Sign up for our newsletter
Register
Subscribe
Or subscribe for unlimited access to:
Unlimited access to news, views, insights & reviews
Digital editions
Digital access to THE's university and college rankings analysis
Subscribe
Already registered or a current subscriber? Login