Source: Alamy
View the full Best University Workplace Survey 2015 results
---
Nearly a third of academics do not believe that international undergraduates in their departments speak and write English at a level that is adequate for degree-level study, a Times Higher Education survey suggests.
According to the results of the second annual THE Best University Workplace Survey, 31 per cent of scholars do not believe that, in general, undergraduates from overseas have the necessary English skills.
Academics identifying as "business and law" scholars are most likely to disagree that international students' language is up to scratch (45 per cent), with those in "engineering and technology" and "biological and physical sciences, mathematics" disciplines the next in line (both 32 per cent). At the other end of the scale, only 19 per cent of education scholars say the same.
THE questioned more than 4,150 university employees from nearly 140 institutions for the survey. The poll sought their views on everything from pay and conditions to their relationships with co-workers, and some of the thousands of comments made by respondents show the difficulties that academics can face with overseas students' English.
A staff member at a South of England institution says she felt "uneasy" that students who were admitted with poor language skills were effectively being "set up to fail". Another, from a Scottish university, writes that tutors "must lower the level of classes so everyone can keep up – to the disadvantage of native speakers". And a senior lecturer at a Russell Group university describes the issue of international student standards as the sector's "dirty little secret".
A research assistant at a university in the Midlands says that her institution's strategy was to try "to attract as many international students as possible regardless of their language skills, simply because they pay higher fees" – an accusation made by several respondents about their respective universities. "Those students are being ripped off, because although they're told they have the language skills for university-level study, they patently do not," she adds.
Karen Harris, tutor of English for academic purposes in the Language Centre at the University of the Arts London, said that it was important to remember that weaknesses in academic English "can be seen among home students, too". "Poor sentence structure, incoherent argumentation, lack of criticality and underdeveloped conceptual awareness…are by no means limited to overseas students," she said.
She added that both native and non-native English speakers needed to develop "a sense of openness towards one another outside of the lecture room" if greater integration was to be encouraged, and that university language centres should "work closely with course teams, generating a deeper understanding of the difficulties faced when dealing with academic content in a foreign language".
Listen to the Best University Workplace Survey 2015 podcast
'Non-existent': overseas students' language skills queried
John Martin, formerly a senior lecturer and course leader for the electronics degree at Anglia Ruskin University, is one academic who has raised concerns about overseas students' language ability.
During his nine years at the institution, he said that he taught students whose English was, in some cases, "non-existent". "I wanted to teach engineering, not remedial English," he told Times Higher Education.
He also said some overseas students use essay mills. "One student came to see me…They brought me their logbook, but it contained no English, and they were unable to talk to me at all about their work. Four to five weeks later, I received an illegible email from them with a file attached – an immaculately written final-year project, in perfect English."
Last year, the Quality Assurance Agency investigated and cleared Anglia Ruskin after Mr Martin – who left in 2012 – made a separate complaint about standards on an undergraduate electronics course. It followed an email in January 2012 from a senior manager that suggested Mr Martin should "aim to deliver half" a module's content "if possible" to a group of international students, with an "appropriate/proportionate exam paper".
The QAA review accepted that the email "might be taken to suggest a lowering of standards for this group of students". However, because an email sent the next day made clear that "all the learning outcomes in the module must be covered", no lowering of standards had taken place, the review found.
According to Anglia Ruskin, Mr Martin's complaints were also investigated by the Institution of Engineering and Technology, which accredits the course, but were not upheld. Responding to Mr Martin's comments in this article, a spokesman said the university "relies on the same English language tests that are used across the sector in the UK".
Chris Parr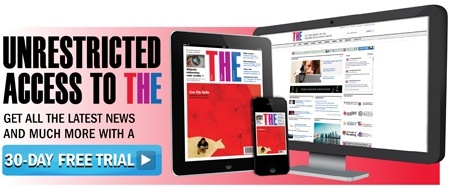 Register to continue
Why register?
Registration is free and only takes a moment
Once registered, you can read 3 articles a month
Sign up for our newsletter
Register
Subscribe
Or subscribe for unlimited access to:
Unlimited access to news, views, insights & reviews
Digital editions
Digital access to THE's university and college rankings analysis
Subscribe
Already registered or a current subscriber? Login