Source: Getty
Tired of fielding emails from undergraduates asking when the next lecture is? Want to get students talking about their course outside seminars? Perhaps you should send for teacherbot.
"Botty", as the University of Edinburgh's creation has become affectionately known, could be the next step forward on technology's march into higher education.
Reflecting how much discussion around massive open online courses takes place outside platforms such as Coursera, the bot was created to engage on Twitter with students of Edinburgh's e-learning and digital cultures Mooc.
Academics worked with a developer to create a tool that stored tweets containing the #edcmooc hashtag and then, drawing on keywords and how they were linked through terms such as "and" or "not", offered a response.
The teacherbot tweeted about 1,500 times over the duration of the course, engaging with hundreds of students. It was able to answer simple questions such as those about deadlines. "The deadline is razor sharp," the bot tweeted. "It's an algorithm (like me) so no exceptions."
But the bot was also able to attempt more complex tasks. For example, in response to discussions of course content, it offered a quote from a key text or posed a question.
Tackling queries or concerns, the bot advised students to message a tutor or solicited help from other learners, asking: "Would anyone else like to connect?"
The teacherbot even took on a social role. In response to a student's tweet stating that he was following his work on the Mooc with an evening of wine and reading Stephen King, the bot posted: "That sounds wonderful, wish I was there."
Of course, the bot's responses were sometimes wide of the mark. But the Mooc's tutors said that the tool had helped students to engage with the idea of automated teaching.
Although the bot did not replicate the feeling of being guided by a teacher, one student had "certainly been prompted to think", according to a blog post. "Isn't this what every good teacher/trainer strives for?", the student asks.
However, academics fearful that such technology could be used to replace them will be heartened by comments from Siân Bayne, Edinburgh's professor of digital education, who said that the experiment had deliberately not set out to solve any productivity deficits in teachers.
Instead, it had demonstrated how teachers and students could use technology in a way that was pedagogically productive while still being based on simple programming. "It puts automated teaching back in the hands of teachers," Professor Bayne told Times Higher Education.
The success of the teacherbot is assessed in an article by Professor Bayne in the journal Teaching in Higher Education.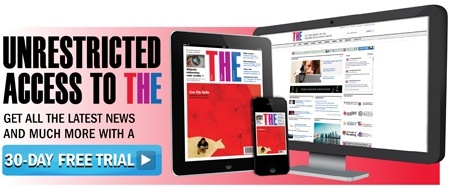 Register to continue
Why register?
Registration is free and only takes a moment
Once registered, you can read 3 articles a month
Sign up for our newsletter
Register
Subscribe
Or subscribe for unlimited access to:
Unlimited access to news, views, insights & reviews
Digital editions
Digital access to THE's university and college rankings analysis
Subscribe
Already registered or a current subscriber? Login