"Often, the less there is to justify a traditional custom, the harder it is to get rid of it," wrote Mark Twain in The Adventures of Tom Sawyer.
He was not, of course, talking about the goings-on in the world's most history-steeped universities; rather, he was questioning the need for the pastor to read out local goings-on at the end of a church service. But some would claim that our more established higher education institutions are just as hidebound by history as 19th-century Missouri churches were.
To be controversial, why give academics long-term contracts instead of asking them to prove themselves every few years? Why continue to expand undergraduate numbers instead of downsizing to give those admitted more support? Why not, for that matter, open a fully functional, 262-bedroom hotel right on campus to provide a site for applied learning?
In some cases, the answer may be logical (more students often means more funding, for instance). But in many older seats of learning, the way things have always been done casts a long shadow over potential innovation – it is a brave manager who overturns arrangements that are widely agreed to have worked for centuries.
Younger institutions may well choose to ape the way that their older peers operate. But many have taken the opportunity to adopt radical new approaches and, in the process, have built impressive reputations for high-quality teaching and research remarkably quickly. Here, we examine five such institutions, which feature in Times Higher Education's 100 Under 50 2014 rankings (these track the top 100 universities under 50 years old to showcase rising stars).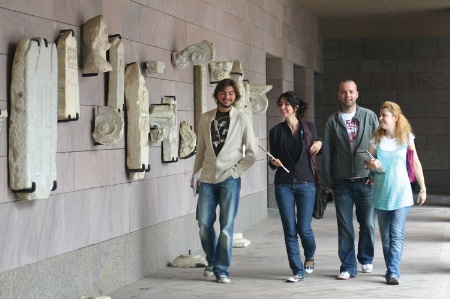 Koç University, Turkey
100 Under 50 2014 ranking: 41
To foster creativity, we dispense with the norms or procedures
Despite having been founded just over two decades ago, Koç University, a non-profit institution based in Istanbul, already has 4,600 undergraduates, 1,100 postgraduates and more than 490 staff. Koç, which was 41st in this year's 100 Under 50 ranking, is among the top three Turkish institutions for international publications per academic, and it attracts the second largest amount of European Union funding to Turkish universities (including three of the six European Research Council grants so far awarded to Turkish institutions).
The establishment of the university in 1993 was bankrolled by the Vehbi Koç Foundation, a non-governmental charity set up in the 1960s by the Turkish entrepreneur Vehbi Koç. Although the foundation still provides about 30 per cent of Koç's annual operating budget of $30 million (£17.6 million) a year, Umran Inan, the university's president, trumpets a quadrupling in the amount of research and development funding it has attracted in the past two years alone. He attributes this success to the cultivation of a "creative, free environment" of which Twain's fellow wit, Oscar Wilde, would have approved.
"There is a saying by Wilde that I subscribe to: 'consistency is the last refuge of the unimaginative'. I have it on my door in my office, and as you enter you see it."
Inan believes that any attempt to pass down "norms or procedures" from on high is antithetical to creativity, and that universities must instead "allow unusual [and] inconsistent things to happen: things [of which] most people would say: 'We haven't done this before, so maybe we shouldn't.' "
One example of Koç's innovation, he says, is its structure, which consists of seven schools and colleges and four graduate schools and institutes.
"We have no department chairs. Everything in [each] school is handled by its dean. What often happens [at universities]…is that the department becomes an entity that protects itself, and you can't break through those walls. Koç University is young enough that, fortunately, we have avoided this by not forming these boundaries."
Paul Temple, a reader emeritus at the Institute of Education, University of London, agrees that the quality of departmental management has long been a source of "hand-wringing" in universities.
"I do think that there's a lot to be said for having only one level of academic management below the central administration, to avoid having arguments twice," he says. "Heads of department are typically appointed to run small, or not-so-small, businesses without the professional experience or support that would be taken for granted in any other organisation, public or private."
But he adds that one-tier management structures are impractical in larger institutions, where "the span of control becomes too large for the centre to manage".
Each dean, appointed by Inan and Koç's board of trustees, is permitted to run their school in the way they see fit. But the quality of scholarship produced by academics is evaluated every five years and, significantly, no one is given tenure, leading to the prospect of redundancy for those who do not pull their weight (although Inan says it rarely comes to this).
According to Ricardo Romo, president of the University of Texas at San Antonio, such an approach would be extremely difficult to implement in the US. He told the inaugural Times Higher Education Young Universities Summit, held in Miami in April, that institutions hoping to attract top academics are "at a tremendous disadvantage" if they do not offer long-term contracts.
However, the approach appears to be working for Koç. About 90 per cent of its professoriate hold doctoral degrees from leading universities in North America and Europe, and the university receives more than 60 applications for every academic post advertised.
"Another thing that often holds institutions back is the idea that if you have liberation and remove all the boundaries, then inappropriate things may happen and people may take advantage," Inan says. "I call that penalising the many because of the few. What we should really do is liberate the many, in spite of the few."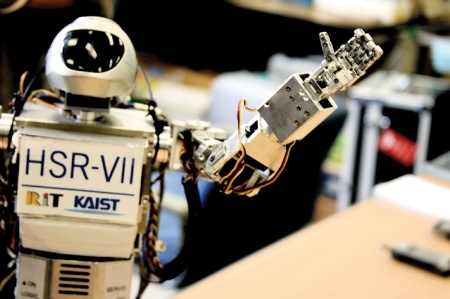 Korea Advanced Institute of Science and Technology, South Korea
100 Under 50 2014 ranking: 3
Our competitive society has a low tolerance of failure, but I demand that students become less concerned about it and stretch themselves
Oscar Wilde also finds favour in the unlikely environment of South Korea's first research-oriented science and engineering institution. Founded in 1971, the Korea Advanced Institute of Science and Technology is third in the 100 Under 50 ranking and 56th in the THE World University Rankings 2013-14.
The Irish dramatist's aphorism that experience is the name everyone gives to their mistakes is quoted by the university's president, Sung-Mo – "Steve" – Kang, when asked about his recent decision to encourage students to stretch themselves by enrolling in more difficult courses.
"Scientists of the highest calibre make numerous mistakes," he says. "When students take on something difficult to achieve, they can falter because of lack of experience or the sheer difficulty of the challenge. [But] in a highly competitive society like South Korea, people tend to have an extremely low tolerance of failure, which means our students experience a great deal of pressure."
Students' reluctance to push themselves is exacerbated by the fact that the South Korean government will not, beyond the first years, pay tuition fees for any student whose grade point average falls below 2.7. KAIST students who drop below this benchmark must cover half the cost of tuition themselves.
"Korean students seem to look for simple tasks, stable careers and safer routes," Kang says. "These may give them a sense of security, but will not serve them well for the future. I have often demanded that our students become less concerned about failure."
KAIST was the first South Korean university to require every PhD candidate to publish a paper in an international academic journal, and its keenness to cultivate entrepreneurial talents has spurred its 11,400 students (of whom more than half are postgraduates) to set up almost 60 start-up companies in the past five years. According to government figures, these generated $585,000 (£342,000) in revenue in 2012: the highest amount for any South Korean university and $40,000 more than the second-placed institution, the University of Ulsan, which has nearly 3,000 more students.
"Our core values – creativity and a challenging spirit – will continue to push us to the forefront of scientific discovery and innovation," Kang believes.
One bold move is his decision to buck the trend of ever-rising student recruitment and reduce the number admitted to KAIST's undergraduate programmes from 900 in 2013 to about 700 in the next few years. This will further improve an already impressive undergraduate student-to-staff ratio of four to one and will "provide our students with quality education", Kang says.
He has no fear that admitting fewer students will incur the displeasure of the South Korean government, which directly provides a quarter of the institution's annual $679 million budget, and much more through competitive research grants.
"The government has been a strong sponsor in the growth of KAIST," Kang says. "We will continue to be a trusted partner of the government and to seek its support for excellence in higher education."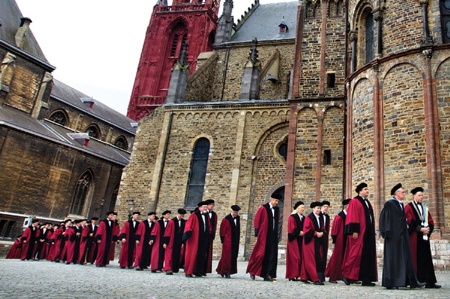 Maastricht University, The Netherlands
100 Under 50 2014 ranking: 6
Tradition does not inhibit our pioneering spirit and truly interdisciplinary internationalisation
Younger universities in Western Europe arguably face a tougher task of making a big splash given the large number of established powerhouses that surround them. However, one of the youngest in the Netherlands has already broken into the top 100 of THE's World University Rankings and is sixth in the 100 Under 50 listing.
Maastricht University, which was founded in 1976 to address a shortage of medics, has become particularly well known for its international approach. All its staff are required to have a good knowledge of Dutch and English, and subsidised language courses are provided for those who need help to attain it. That many courses are given in English helps to attract a large number of international students and staff, who make up, respectively, nearly half and a third of the total body. This makes Maastricht the most international university in the Netherlands and one of the most international in Europe.
According to its president, Martin Paul, its rise up the league tables has been driven by its "pioneering spirit". And it was that spirit that lured Paul from his deanship at Charité – Universitätsmedizin Berlin, the oldest teaching hospital in the German capital, which was founded in 1710.
He says that he does not miss the trappings of such a long academic history.
"Of course older universities have some advantages: high reputation scores, strong alumni networks and a higher percentage of Nobel laureates and Fields Medal winners. But tradition can also be an inhibiting factor as it hampers flexibility and the capability to innovate."
Paul points to Maastricht's learning model as one way in which his institution is breaking the mould. This involves students in small tutorial groups being challenged to discuss how to solve socially relevant problems, under the guidance of their tutors.
Research is grouped into three interdisciplinary areas: "learning and innovation", "quality of life" and "Europe and a globalising world". "Research and education are truly intertwined, and Maastricht scientists do not live in an ivory tower but reach out to society," Paul says.
Another example of teaching innovation is the Maastricht Science Programme, established in 2011. As in the US liberal arts tradition, this three-year bachelor's degree – taught entirely in English – is designed to give students the freedom to choose their own curriculum from a wide variety of courses each semester, rather than forcing them to specialise too early.
"There is no other programme in the world that is similar," Paul claims. "This approach has proven to be very successful, attracting students from all over the world who would never have thought of studying a typical mono-disciplinary science course such as physics or engineering but are attracted by the interdisciplinarity and the possibility to combine different science streams."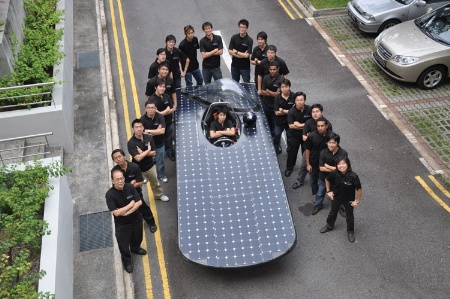 We are not hampered by any baggage of the past. We have a can-do spirit and can introduce change
Bertil Andersson has described his 23-year-old institution's rise to 76th in THE's latest World University Rankings (and fifth in the 100 Under 50 ranking) as the equivalent of a football team climbing from the "Fourth Division to the Champions League" in a decade.
In that ascent, Nanyang Technological University has had ample support from the government of Singapore, which has invested heavily in its universities' research capabilities – a series of "five-year plans" since 1991 (the year Nanyang was founded) have injected a total of more than S$40 billion (£19 billion).
Like Koç's Inan and Maastricht's Paul, Andersson – a Swedish native nicknamed "the Viking" for his leadership style – insists that what Nanyang lacks in alumni networks it makes up for in agility.
"Unlike Ivy League universities, we are not hampered by legacy issues or any baggage of the past," says Nanyang's president. "Having worked in Europe, including at Stockholm University, established 1878, I can say that Nanyang is more dynamic. It is easier to introduce changes and new initiatives here."
One approach the university employs to boost its reputation is the appointment of big-name academics from overseas. More than 30 "star" professors have so far been appointed, a number of whom have been lured from leadership positions at "key research institutes". The recruits include biologist and biochemist Daniela Rhodes (from the University of Cambridge); geologist Kerry Sieh (California Institute of Technology); and geneticist Stephan Schuster (Pennsylvania State University), famous for unravelling the genomic sequence of the woolly mammoth.
Jamil Salmi, former tertiary education coordinator at the World Bank and author of The Challenge of Establishing World-Class Universities, says that building strong international links can be an effective way to develop at pace – particularly because global university rankings take account of internationalisation.
"But just buying people from top universities and putting them in a building is not sufficient," he cautions. "You need to develop your own strategy, and you need to develop your own institutional culture."
Nevertheless, earlier this year, Nanyang was ranked number one in Asia for research impact by both Thomson Reuters and Elsevier, which Andersson calls "a remarkable achievement, considering that [Nanyang] only became more research-intensive in the past 10 years or so".
As well as recruiting existing academic big-hitters, Nanyang has also set about attracting the best up-and-coming scholars through its assistant professorship scheme. Established in 2007 – the year Andersson himself joined – the scheme awards grants of up to S$1 million to scholars under 40 or within 10 years of gaining their PhD. About 3,000 scholars have applied so far, and about 50 awards have been made.
The university has also introduced what Andersson calls "an interactive tech-based learning environment", which includes the offer of an iPad to every student in its medical school.
As a further example of Nanyang's "can-do" spirit, Andersson points to his university's new Lee Kong Chian School of Medicine, which, in partnership with Imperial College London, took just four years to create.
"We had no experience running a medical school, [so] we chose to collaborate with a superb international partner," he says.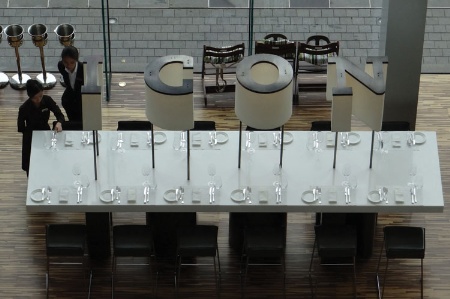 We have advantages of both youth and maturity, and can integrate learning and research in our purpose-built hotel
In pursuing its commitment to professional education and applied research, Hong Kong's largest government-funded tertiary education institution has been bolder than most.
Take its construction of Hotel ICON, a luxury 262-bedroom hotel with three restaurants that was built for its School of Hotel and Tourism Management at a cost of HK$800 million (£60 million). Opened in 2011, the hotel integrates teaching, learning and research in a "full-service environment". Courses that make use of it include a PhD in hotel and tourism management and an executive master's in global hospitality leadership.
The same school also contains the "Vinoteca Lab", where students learn everything from the skilful pairing of food and wine to the history and culture of the wine industry. Meanwhile, Bistro 1979, which can seat 66 diners, allows students to hone their hospitality skills in a working restaurant. All these premises are owned by Hong Kong Polytechnic University (or PolyU, as it is known).
PolyU has already risen to 30th in the 100 Under 50 ranking but, according to its president, Timothy Tong, "as our students shine in their chosen fields and as our application-oriented research efforts result in positive and major contributions to society, higher rankings will naturally follow".
Tong was previously dean of the School of Engineering and Applied Sciences at George Washington University in Washington DC, which was founded in 1821. PolyU did not gain university status until 1994, although it was first established as long ago as 1937, as the Government Trade School.
"We are rather unique in the sense that we enjoy the advantages of both a young university and a well-established institution," Tong says.
Nevertheless, he is wary of suggesting that his institution could ever attain the type of international prestige enjoyed by much older powerhouses.
"We certainly admire their achievements," he says of universities such as Harvard and Yale, "but…what we want is to make a difference. Our passion for educating the young generation or making breakthroughs in research is not motivated by our concern over institutional rankings."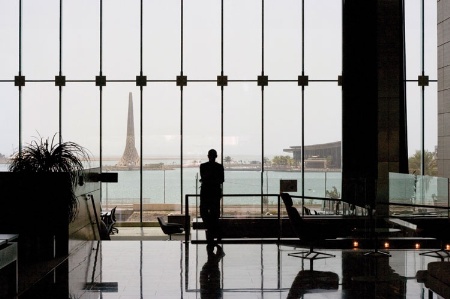 The sky's the limit?
All the university leaders that THE spoke to share a sense that displacing the established elite is still a very distant prospect.
Nanyang's Andersson does not expect it to happen "quickly or easily" – although he adds that "we can still aspire to rank among the top 20 or 25 globally, and possibly among the top three in Asia".
For Inan, the single biggest factor holding Koç back is the difficulty of recruiting high-calibre doctoral students. "When a young graduate is looking for PhD schools, he is going to gravitate towards these long established schools," he says. Even with "substantially increased funding", Inan estimates that it would take 50 or 100 years for his institution to rival the current elite.
Maastricht's Paul makes a similar estimate, but, like Tong, insists that this is not his ambition anyway.
"We strongly believe in differentiation between universities and knowledge institutions, and that is why we will build further on our unique value proposal and not try to imitate other distinguished institutions," he says. "An academic world consisting only of Harvard-like institutions would also be extremely boring."
Growing pains: Saudi university forced to adjust its expectations
Young institutions may find it easier to innovate than established universities, but it can be difficult to get the strategy right and to launch a new operation smoothly.
One example of a new university that has struggled to find its feet is Saudi Arabia's King Abdullah University of Science and Technology.
Opened with great fanfare in 2009 with a $10 billion (£6 billion) endowment from the King, Abdullah bin Abdulaziz Al Saud, and the expensively bought help of leading global universities, the state-of-the-art postgraduate-only university aims to do no less than spark the creation of a knowledge economy in a country still utterly dependent on its oil reserves.
By the time it opened, it had already lost its founding provost, Fawwaz Ulaby, who blamed his resignation on "impossible disconnects" in the timetable for setting up the institution and on concerns about academic freedom. KAUST was also incurring the wrath of Saudi Arabia's conservative religious establishment for having waived, within its vast desert campus, the restrictive rules that govern social interaction between the sexes elsewhere in the country.
That policy was adopted to help attract the array of global academic stars who the university hoped would make KAUST "comparable to…the world's top 10 science and technology universities" by 2020.
KAUST's first-rate facilities and its ability to multiply several times the current salaries of those scholars it targets has allowed it to attract many notable academics despite offering only renewable five-year contracts. However, the university is not eligible for Times Higher Education's World University Rankings (because it is a graduate-only university), and it entered the Shanghai Jiao Tong Academic Ranking of World Universities only last year, in the 401-500th place bracket.
Speaking to THE in 2012, KAUST's then president Choon Fong Shih sought to downplay its top 10 ambitions, saying: "That's not an end in itself. We hope we get there, but the priority at this time is to recruit the very best talent."
That recruitment process may be hampered if the ailing, 89-year-old King's successor, Crown Prince Salman, does not continue to hold the line against the religious establishment.
Meanwhile, earlier this year, King Abdullah's niece, Basmah bint Saud bin Abdulaziz Al Saud, described the paucity of Saudi students at KAUST – they account for about 37 per cent of its most recent enrolment – as a "disaster". Princess Basmah said that her country needed to embrace mass higher education rather than bring in Western scholars to educate an "elite" (who must have done their undergraduate degrees abroad).
She added that the Gulf region was going "backwards" by attempting to attract more scholars from abroad, instead of using "the beautiful minds in our countries that we [do] not recognise".
KAUST still aims to be the Middle East's answer to the California Institute of Technology, with a similar number of academics and students (about 300 and 2,200 respectively). It has even recruited former Caltech president Jean-Lou Chameau as its new president. But the Frenchman, who took up his role last year, clearly has a lot on his plate.
David Matthews and Paul Jump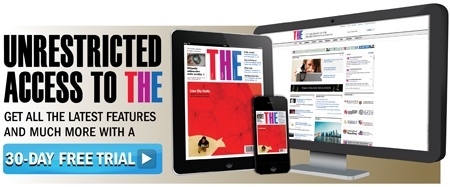 Register to continue
Why register?
Registration is free and only takes a moment
Once registered, you can read 3 articles a month
Sign up for our newsletter
Register
Subscribe
Or subscribe for unlimited access to:
Unlimited access to news, views, insights & reviews
Digital editions
Digital access to THE's university and college rankings analysis
Subscribe
Already registered or a current subscriber? Login