Source: Hong Kong 2014/Getty
Annmarie Adams
Director of the School of Architecture, McGill University
Marta Gutman's A City for Children: Women, Architecture, and the Charitable Landscapes of Oakland, 1850-1950 (University of Chicago Press) is a monumental achievement in the study of non-monumental architecture. Baulking at the tradition of architect-centric architectural history, Gutman explores a century of building as compelling evidence in the history of childhood. Because it brings back such vivid memories of my own childhood, I enjoyed the exhibition catalogue Architecture and National Identity: The Centennial Projects 50 Years On (Dalhousie Architectural Press). Produced by Marco Polo and Colin Ripley, the show and book document hundreds of Modernist municipal buildings constructed to celebrate Canada's 100th birthday in 1967.
Susan Bassnett
Professor of comparative literature, University of Warwick
I've been a big fan of Anthony Horowitz since my grandson introduced me to his Alex Rider books. Moriarty (Orion), his second foray into Sherlock Holmes territory, had me forgetting Conan Doyle was not its author, because Horowitz so skilfully evokes late 19th-century London, recreating the original tales' style and feel. Anne Cluysenaar's eye is both poetic and scientific, and her writing is unsentimental yet deeply moving. What fascinates her are patterns of nature, mysteries of existence and traces of other lives from other ages. In Touching Distances: Diary Poems (Cinnamon Press), a tiny dedicatory poem to her husband exemplifies her technique: "You come safely back./The silent rejoicing of dogs./The stamp of your feet."
Victoria Bateman
Fellow and director of studies in economics, Gonville and Caius College, Cambridge
As we focus on the threat to democracy from the outside, Francis Fukuyama's Political Order and Political Decay: From the Industrial Revolution to the Globalisation of Democracy (Profile) makes for sobering reading. He suggests that major democracies should be concerned with an equally important internal threat: capture by elites in the face of too weak a state. This is not the only essential wake-up call: so is the fourth wave of feminism, and Laurie Penny's edgy Unspeakable Things: Sex, Lies and Revolution (Bloomsbury) does what it says on the tin. Above all, it shifts attention away from professional women to those desperately scratching out a living elsewhere in society. "Feminism, like wealth, does not trickle down," says Penny. This is a call to action.
Paul Bernal
Lecturer in information technology, intellectual property and media law, University of East Anglia School of Law
My favourite work book this year is danah boyd's It's Complicated: The Social Lives of Networked Teens (Yale University Press). Myth-busting, assumption-challenging and eyeopening, it brings real evidence to a crucial field. Well written, academically rigorous and enjoyable, it makes important points for adults as well as teens. On the pleasure side, C. J. Sansom's Lamentation (Macmillan) stands out in the crowded world of historical fiction. His prose is beautiful, for all the entirely appropriate grime and gore; the plot is compellingly twisted; and the hunchbacked lawyer hero Matthew Shardlake is one of the best fictional creations of recent years.
Alexandra Blakemore
Professor of human molecular genetics, Imperial College London
Every biosciences or medical student should get Ben Goldacre's I Think You'll Find It's a Bit More Complicated Than That (Fourth Estate) in their stocking. Non-scientists will also enjoy this lively collection of Goldacre's published articles, scathingly debunking poorly conducted or misleadingly presented science. Helen Macdonald's H is for Hawk (Jonathan Cape) utterly captivated me. I have never read anything that evokes the strange and broken landscape of bereavement more accurately. Loss can throw us right back into childhood fears and disorientation – this is a powerful story of re-establishing balance by first confronting, and then finding peace with, the wild places within us.
Tara Brabazon
Professor of education and head of the School of Teacher Education, Charles Sturt University, Australia
Fitness, like fatness, is a confrontational word. For some, fitness is integral to leisure and life; for others it is a doom-laden world of treadmills, dodgy fashion and sweat marks. Sarah Hentges' brilliant Women and Fitness in American Culture (McFarland) summons the play, joy, community and companionship of aerobics. When women move, they think, grow and transform, this revelatory book shows. The contradictions within capitalism summon resistance, denial, profit and wretched silence, and in #Accelerate#: The Accelerationist Reader (Urbanomic Media), editors Robin Mackay and Armen Avanessian troll the history of ideas to understand the "indifference of markets to their human consequences". They explore contingencies, de-territorialisation and re-territorialisation and how public institutions are pathologised by the private sector. Powerful, stroppy, contradictory.
Helen Castor
Bye-fellow in history, Sidney Sussex College, Cambridge
My favourite "medieval" book of 2014 is the next best thing to having a priceless library of my very own incunabula. Emprynted in Thys Manere: Early Printed Treasures from Cambridge University Library (University of Cambridge), edited by Ed Potten and Emily Dourish, is one of the results of a five-year project to recatalogue the library's extraordinary collection of books printed before 1501. It's not only ravishingly beautiful, but a treasure-store of detail about the making, contents and use of the first printed books. Beyond the Middle Ages, the book that has most haunted me is Frances Larson's Severed: A History of Heads Lost and Heads Found (Granta), a timely, disquieting, deeply thought-provoking and sometimes darkly funny history of decapitation.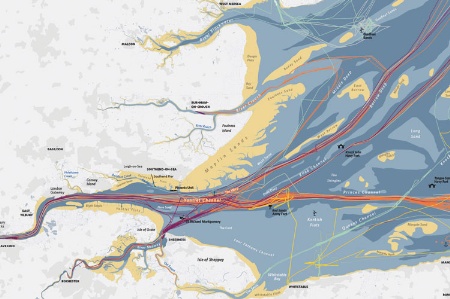 A comfy chair and a good map: James Cheshire and Oliver Uberti's London: The Information Capital (Particular) has been the ideal autumn companion for a frustrated human geographer. The magnetic power of place, a global city of infinite character and ever-extending reach, stunningly represented in 100 images. And a first novel that rests in the memory: Carys Bray's Costa Prize-shortlisted A Song for Issy Bradley (Hutchinson) takes you to an unknown world on your doorstep – a Mormon family mourning the loss of a child. This is a compelling story of how adults grieve and children adolesce, with an ending that leaves footprints in the sand.
Molly Scott Cato
Professor of strategy and sustainability, University of Roehampton, and Green MEP for South West England
Political life requires a blend of listening and leadership. But as Andrew Dobson notes in Listening for Democracy: Recognition, Representation, Reconciliation (Oxford University Press), "good listening has been almost completely ignored in political conversation". How to respond to the diverse, inconsistent demands of voters while staying anchored to essential principles and values? This insightful book gives invaluable guidance in shifting times. Rose Tremain's writing offers a subtle blend of wit and compassion. The American Lover (Chatto & Windus) treats us to the quirky perspectives of a Russian stationmaster who becomes Tolstoy's guardian angel, a wild and damaged authoress musing on past love and a 21st- century made-in-Chelsea Juliet, in a series of absorbing vignettes that divert and challenge.
Luna Centifanti
Senior lecturer in psychology, University of Durham
Andrea Glenn and Adrian Raine's Psychopathy: An Introduction to Biological Findings and Their Implications (New York University Press) is an impressive achievement, covering decades-long research on the neurobiology of antisocial behaviour and psychopathy. Frequently authors cannot see the wood for the trees, but this book clearly maps the growing forest that is our understanding of environmental, neurobiological and genetic contributions to psychopathy. Fearie Tales: Stories of the Grimm and Gruesome, edited by Stephen Jones and illustrated by Alan Lee (Jo Fletcher Books), is a horror anthology of adapted fairy tales: darker tones are blended in for added fear. Worth particular mention is a reworking of a traditional Swedish fairy tale; satisfyingly creepy and viscerally horrific.
Catherine Clinton
Denman professor of American history, University of Texas at San Antonio, and international research professor, Queen's University Belfast
Personal testimony and meticulous archival research showcase the power of voice in LaGuana Gray's We Just Keep Running the Line: Black Southern Women and the Poultry Processing Industry (LSU Press). A mix of oral history, labour and business history, African American history, Southern history and most particularly women's history, it probes the forces shaping the poultry business in Arkansas and Louisiana. Satire of the highest disorder, Julie Schumacher's Dear Committee Members (The Friday Project) is a clever send-up of institutional politics at a small liberal arts university in the US Midwest. Petty rivalries, sexual improprieties and an endless parade of letters of recommendation provide commentary on the absurdities as faculty try to keep the plates spinning.
Martin Cohen
Editor of The Philosopher
There's something rather fin de siècle about 2014, and nowhere more so than in philosophy books. Matthew Blakeway's The Logic of Self-destruction: The Algorithm of Human Rationality (Meyer LeBoeuf) is an ambitious survey. For light relief, I turned to Žižek's Jokes (Did You Hear the One About Hegel and Negation?) (MIT Press). I say for fun, but jokes are a kind of puzzle that can generate surprising insights. This dual purpose is just as well, as the "here, everywhere" Slovenian philosopher's taste in jokes is fit only for the drinking parties that sometimes follow senior seminars at otherwise respectable universities.
Megan Crawford
Professor of educational leadership and director, Plymouth Institute of Education, Plymouth University
Howard Becker's work is wonderful, and I often recommend his books to colleagues and students. His great skill is to make difficult ideas so readable that before you know it, you have got your head around something very complex. What About Mozart? What About Murder? Reasoning From Cases (University of Chicago Press) displays his wit and gift for storytelling, and helps readers to ask even better questions about their research. C. J. Sansom's Lamentation (Macmillan), the latest of his well-researched detective stories set in Tudor London, takes Matthew Shardlake on a treacherous journey into Henry VIII's court. The hero's intelligence and emotion shine through, as does the ghastly reality of religious strife. Not for the fainthearted, but gripping from beginning to end.
James Stevens Curl
Professor of architecture, University of Ulster
Paul Binski's Gothic Wonder: Art, Artifice and the Decorated Style, 1290-1350 (Yale University Press) superbly places English visual art (including illuminated manuscripts) firmly within the broader European context, emphasising aesthetics, themes and motifs that recur. A marvellous study, its only flaws are some distorted photographs. Glorious churches, such as St Andrew's in Heckington, Lincolnshire, and All Saints in Hawton, Nottinghamshire, are included, although Binski might have denounced the damage done to the leaves of Southwell chapterhouse in living memory. Outside my own discipline I found John C. G. Röhl's Wilhelm II: Into the Abyss of War and Exile, 1900-1941 (Cambridge University Press), the final volume of his trilogy on Kaiser Wilhelm II, fascinating, sparing none of the facts concerning an unstable, highly unpleasant individual.
Cyprian Broodbank's masterpiece of synthesis The Making of the Middle Sea: A History of the Mediterranean from the Beginning to the Emergence of the Classical World (Thames & Hudson) provides a long-needed grand narrative for the Mediterranean's coastlands and islands. Romping through the varied evidence for occupation before classical times, it reveals the sea itself to be the catalyst for creativity and connectivity. Quite different is Francis Pryor's thriller The Lifers' Club (Unbound), which unfolds a young archaeologist's quest to clear a convicted killer. In the wilds of the East Anglian Fens, our hero uses tricks of his trade to question the evidence and sort fact from fiction.
Miriam E. David
Professor emerita of sociology of education, UCL Institute of Education
Father and Daughter: Patriarchy, Gender and Social Science (Policy) is the legendary feminist sociologist Ann Oakley's brilliant tribute to her father, the late Richard Titmuss. He was a towering figure in the creation of social policy as an academic subject and yet we learn from this narrative about the complexities of living a life of equality. Shami Chakrabarti's On Liberty (Allen Lane) is an impassioned account of why she became director of Liberty, the campaigning organisation for human rights; she, too, took inspiration from her father. She illustrates how freedoms have been eroded over the past decade, despite our continuing struggles.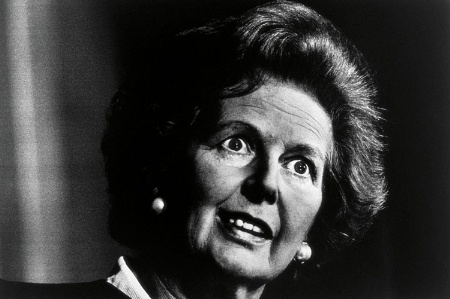 Sir Howard Davies
Professor of practice, Sciences Po, Paris
Charles W. Calomiris and Stephen H. Haber's Fragile by Design: The Political Origins of Banking Crises and Scarce Credit (Princeton University Press) brilliantly explains why countries get the banking systems they deserve. Banking networks are always the product of complex interactions between politicians and financiers: the UK is no exception. The Circle by Dave Eggers (Penguin) is both a funny page-turner of a novel and an important dissection of social media. He draws a picture of a dystopian society in which everything is known about everyone – which may be just around the corner on a campus near you.
The future of schooling is central for any society. There is a lively international dialogue about choices. Into this exchange Maxine McKew's Class Act: Ending the Education Wars (Melbourne University Press) offers Australian case studies of leadership and imagination in schools. She focuses on sustaining quality teaching, particularly for disadvantaged communities, and encourages cautious optimism about a difficult arena. Adam Nicolson's The Mighty Dead: Why Homer Matters (William Collins) offers a stimulating journey through ideas in, and about, Homer's epic tales. With the flair of a travel writer, the enthusiasm of a fan and the insight of a lifetime thinking about the Iliad and Odyssey, Nicolson makes a surprising case for Homer as a memory of an early and nomadic pre-Mediterranean age for the peoples who became Greek.
Thomas Docherty
Professor of English and comparative literary studies, University of Warwick
Owen Jones' The Establishment: And How They Get Away With It (Allen Lane) describes, with appropriate horror, the brazen privilege of modern self-interested cliques behaving with arrogant impunity – and the subtitle gives us our most vital research topic for 2015. In An Officer and a Spy (Hutchinson), Robert Harris recasts the Dreyfus Affair from the point of view of Georges Picquart, the intelligence officer who comes to grasp the fundamental issue: how power trumps reason and truth. It includes a facsimile of Émile Zola's J'accuse, a vital text for anyone for whom the health of free-spirited critique – stopping them "getting away with it" – is a barometer of socio-political liberty.
Dame Athene Donald
Master of Churchill College and professor of experimental physics, University of Cambridge
As the Georgian era transformed into the Victorian age, science was undergoing major transformations. Books played a key role in spreading the word, and in Visions of Science: Books and Readers at the Dawn of the Victorian Age (Oxford University Press), James A. Secord discusses seven seminal texts whose names are no longer necessarily familiar, although their impact lingers on. It is a useful reminder that science does not always advance in a straight line. I read John Lewis-Stempel's Meadowland: The Private Life of an English Field (Doubleday) describing a year in the Herefordshire countryside, when I was on holiday this summer in neighbouring Shropshire. The terrain was somewhat similar, as was the wildlife. A wonderfully evocative and restful read; just what's needed when making one's escape from the corridors of academe.
Danny Dorling
Halford Mackinder professor of geography, University of Oxford
UK academics will end 2014 congratulating each other on just how excellent they have been in another Research Assessment Jamboree; but to find what might have real impact, it helps to widen your view. Michael Roscoe's Why Things Are Going To Get Worse…And Why We Should Be Glad (New Internationalist) uses data and sound explanation to show that it isn't possible for us to take more and more of the Earth's finite resources in the hope of producing more goods and creating more wealth, using more energy and generally expecting more of everything for ever. Roscoe also offers optimistic ways out of capitalism's end game. For those who want to know why it's taken so long to see that the party is over, Darryl Cunningham's Supercrash: How to Hijack the Global Economy (Myriad) is a feat of graphic journalism; he draws Ayn Rand, architect of the disaster, with eyes as mad as those of her footsoldier, Margaret Thatcher. If a young person asks why we've bequeathed them such a mess, I suggest offering one of these two books, before saying "Sorry", followed by "Happy Christmas 2014".
Julia Droeber
Coordinator of the women's studies master's programme, department of sociology and social work, An-Najah National University, Nablus, Palestine
Nahla Abdo's Captive Revolution: Palestinian Women's Anti-Colonial Struggle within the Israeli Prison System (Pluto) is an invaluable contribution to the feminist critique of women's often-ignored role in anti-colonial struggles worldwide. It also breaks a significant taboo in Palestinian society, in which male political prisoners are celebrated as heroes, but women face discrimination when freed and allowed to return to "normal" life. Consuelo Saah Baehr traces three generations of Palestinian Christian women in Three Daughters: A Novel (Lake Union Publishing). From the first, born in a village near Jerusalem, to the third, who emigrates to America, these captivating histories give an inkling of what so many Palestinians have gone through over the decades.
Vicky Duckworth
Senior lecturer and research fellow in the Faculty of Education, Edge Hill University
Danny Dorling's Inequality and the 1% (Verso) had me travelling across its illustrations, infographics and words: slowly at first, and then revved up by the focused fuel of Dorling's compelling exploration of how economic inequality in the UK poses "the greatest social threat of our times". I then turned to the power and compassion of Paulo Freire's work, given heartfelt consideration in Antonia Darder's Freire and Education (Routledge). These words reminded me why I became a teacher, researcher and community activist: to challenge inequality, take action and move towards a more democratic approach to education.
Mary Evans
Centennial professor in the Gender Institute, London School of Economics
Recommending a work on serious mental illness as my "pleasure" book may sound bizarre, but Barbara Taylor's The Last Asylum: A Memoir of Madness in Our Times (Hamish Hamilton) ticks all the boxes: passionate engagement, lucid writing and political relevance. The pleasure is not in the situation of the author but in the human possibilities of the response. For work: Ha-Joon Chang's Economics: The User's Guide (Pelican) is assured, informative and understands the way to use literature to illustrate and inform questions of the economy (Thomas Piketty, please note). It is a pleasure to read and a delight to use, which make the absence of consideration of gender almost forgivable.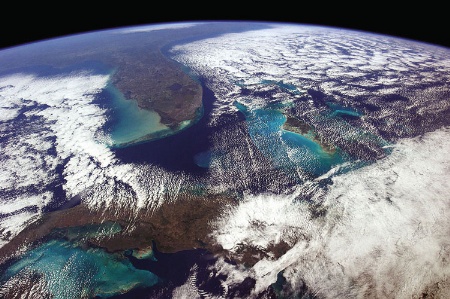 Sir Richard J. Evans
President of Wolfson College, Cambridge and provost of Gresham College, London
My scholarly book of the year is Mark Greengrass' Christendom Destroyed: Europe 1517-1648, volume five in the Penguin History of Europe, which delivers a comprehensive survey of a turbulent period. It's very long yet also very readable, and since it's the fifth to be published in the eight-volume series, it not only sets the bar very high for my own contribution (volume seven) but also lends a real sense of urgency to my efforts to finish it. For sheer literary fun, Joanna Rakoff's My Salinger Year (Bloomsbury) is my choice: an engaging and often hilarious account of life in a New York literary agency in the 1990s.
Laura Frost
Associate professor of literary studies, The New School, New York City
Cultural history doesn't get more enthralling than Jill Lepore's The Secret History of Wonder Woman (Scribe). For Lepore, the Amazonian superhero reflects the triumphs and shortfalls of 20th-century US feminism. Created in 1941 by a male psychologist inspired by suffragettes and birth control activists, Wonder Woman's sexualised power – boots, bustier and magic lasso of truth – remains more comic book fantasy than achieved reality. Anya Ulinich's Lena Finkle's Magic Barrel: A Graphic Novel (Penguin) also works at the intersection of fantasy and reality, image and text. A Russian-born divorcée living in Brooklyn with her daughters embarks on a strenuous online dating programme while coming to terms with her past. A funny, intimate, sometimes whimsical account of how she "became a tourist in the country of men".
Robert Gellately
Earl Ray Beck professor of history, Florida State University
In the vast literature on the Soviet Union, Weimar and Nazi Germany, Fascist Italy and the Spanish and Turkish republics, most scholars all but ignore the crucial role of the family. In Family Politics: Domestic Life, Devastation and Survival, 1900-1950 (Yale University Press), Paul Ginsborg explains this anomaly, and his innovative approach provides a wealth of other surprises. Since the end of the USSR in 1991 and the "archival revolution" that followed, historians have been able to challenge established Western narratives, as shown in the illuminating and sometimes shocking studies collected by editors Michael David-Fox, Peter Holquist and Alexander M. Martin, The Holocaust in the East: Local Perpetrators and Soviet Responses (University of Pittsburgh Press).
John Gilbey
Lecturer in IT service management, Aberystwyth University
The book that really caught my attention was Ben Goldacre's elegantly snarky I Think You'll Find It's a Bit More Complicated Than That (Fourth Estate), a collection of nearly 500 pages of columns, articles, papers and ephemera debunking quackery, bad science and the machinations of Big Pharma. A wonderfully shouty compendium to chill the heart of any dodgy practitioner. Chris Hadfield's You Are Here: Around the World in 92 Minutes (Macmillan) is an unashamedly spectacular set of images taken from the International Space Station by Hadfield, and others, of our native planet. I'll never get into space, but I'll settle for these photos – guaranteed to bring a smile to the most grizzled geomorphologist. Which is business, which pleasure? Who knows.
Les Gofton
Teaching fellow in sociology, Durham University
Any book by Howard Becker is a major event and What about Mozart? What about Murder? Reasoning From Cases (University of Chicago Press) has been my academic book of the year by several lengths, or should that be choruses, given Howie's musical predilections. By far the best guide to the practicalities of formulating, researching and writing up, for a novice or a veteran like me. Can't wait to use this on my Research Methods project group! Robert Colls' George Orwell: English Rebel (Oxford University Press) is my pleasure book. Scholarly and intriguing, it is a lovely semi-biography and a fascinating treatment of an English writer.
Rebecca Newberger Goldstein
Visiting professor of philosophy, New College of the Humanities
We've been obsessed with ancient Greece for so long we might expect all interpretations to have been exhausted. Not so, as Joan Breton Connelly's The Parthenon Enigma (Vintage) demonstrates. Can it be that we've been wrong about what is depicted on the Parthenon's frieze? Brava to Connelly for making us look again. Julie Schumacher's Dear Committee Members (The Friday Project) is a novel composed entirely of letters of recommendation written by a dyspeptic member of an undistinguished English department in an undistinguished American university. This satire is so festooned with barbed observations of contemporary academia that its keen pleasures verge on the painful.
Robert S. C. Gordon
Serena professor of Italian, University of Cambridge
Dictionary of Untranslatables: A Philosophical Lexicon (Princeton University Press), edited by Barbara Cassin, is an absurd, brilliant folly of a reference work, worthy of a Borges or a drunken d'Alembert. "Untranslatable" concepts across a dozen languages (acedia to Wunsch, stato to vergüenza, sens commun to nonsense) fizz with new life and fertile confusion. Elena Ferrante's remarkable Neapolitan Novels cycle came to a conclusion this year with the publication in Italian of Storia Della Bambina Perduta (Edizioni e/o). It tracks generations of profound transformation in Italy, steeped in a story of female friendship of epic proportions. And we're still guessing who Ferrante is.
Monica M. Grady
Professor of planetary and space sciences and head of the department of physical sciences, The Open University
I knew I'd enjoy Jon Butterworth's Smashing Physics: Inside the World's Biggest Experiment (Headline). Jon is a particle physicist who works at Cern, the European Organisation for Nuclear Research, and this is an engaging personal account of the events leading up to the announcement of the discovery of the Higgs boson. Jon recounts what it was like to be part of an international research project that excited enormous political, public and media interest. Space missions take decades to plan and fund, so this story has many resonances with my research field. What is less obvious is why I might select Minecraft Construction for Dummies (Wiley) by Adam Cordeiro and Emily Nelson. Minecraft is a phenomenon that has swept the gaming world, and is also finding a role in education as a teaching tool. I am currently trying, and failing dismally, to build a comet in Minecraft. I'm not sure why I'm trying – but it is quite good fun!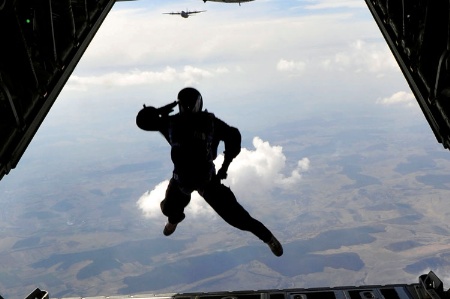 Managing Your Career in Higher Education Administration (Palgrave Macmillan) by Michelle Gander, Heather Moyes and Emma Sabzalieva may be the first UK book covering the field, and offers a nice mix of information and advice. Written in a relaxed, friendly style, it is an engaging look at a range of career-related issues for higher education administrators at all levels. John Harvey's Darkness, Darkness (William Heinemann) is an excellent conclusion to the wonderful series of Nottingham-based Resnick crime novels. Thirty years on from the miners' strike, this compelling novel brings back the divisive issues from that era. An outstanding murder mystery that sees much-loved detective Charlie Resnick bow out in style.
Nick Hillman
Director, Higher Education Policy Institute
I enjoyed The Student Loan Mess: How Good Intentions Created a Trillion-Dollar Problem (University of California Press) by Joel and Eric Best, a father and son. It recounts the tale of student loans in the US from their invention until today, when they now amount to a vast amount of debt. There are similarities to the situation in England, but for me the differences were even starker. Jean Trumpington's autobiography Coming Up Trumps: A Memoir (Macmillan) is wonderful. It starts with her bumping into someone in Waitrose and saying, "Look here, my name is Baroness Trumpington, and I am blind and I can't see you and I was at Bletchley."
Elizabeth Cobbs Hoffman
Professor of US foreign relations, San Diego State University
Laugh until it hurts – or because it hurts. Julie Schumacher's Dear Committee Members (The Friday Project) is a hysterical romp through the absurdities of academia. I'm not a fan of epistolary novels, but here the technique delights. Schumacher's witty, cynical, secretly warm-hearted narrator slowly goes crazy writing the never-to-be-read "LORs" (Letters Of Recommendation) that have teachers "casting words of praise into the bureaucratic abyss". Barry R. Posen's Restraint: A New Foundation for US Grand Strategy (Cornell University Press) improved my mind and might improve the world, via Posen's original plan for reframing international security. The most important book this year, it has particular significance for countries that over-rely on Uncle Sam.
Mari Hughes-Edwards
Reader in English literature, Edge Hill University
In Bad Feminist (Corsair), Roxane Gay's blindsidingly honest essays weave a focus on her own life into an indictment of hetero-patriarchal culture. She makes herself vulnerable, thereby celebrating the power of imperfect women and feminism. One conclusion hit me like a truck: "Feminism has given me peace". In The Paying Guests (Virago), Sarah Waters is back at her best in the tale of Frances Wray, forced to share her house with clerk-class married lodger Lilian Barber, for whom she falls. Music, mayhem, murder and a breathtaking courtroom scene ensue. Waters charts new territory, the 1920s, via established passions: queer London, lesbian spectrality, the terror of spatial geography, the dark power of inanimate objects.
Fred Inglis
Honorary professor of cultural history, University of Warwick
I can't really define my first choice as either strictly for scholarship or for bedtime reading. Quentin Skinner's Forensic Shakespeare (Oxford University Press) is a magisterial, loving study of Shakespeare's infinitely varied use of the handbooks of juridical rhetoric shaping the thought of any Elizabethan (and us too, come to that). My other choice this year is Richard Ford's collection of interlinked short stories, Let Me Be Frank with You (Bloomsbury). These latest tales of Frank Bascombe are given strong savour by his lists of forbidden words, starting with "closure" and "awesome", "mentee", "no problem" and "I'm here for you".
How do we account for the weight, yet historical specificity, of our gendered identities? In her richly textured philosophical study, Sovereign Masculinity: Gender Lessons From the War on Terror (Oxford University Press), Bonnie Mann draws on philosophy, film and biography to illuminate the processes through which contemporary American conceptions of manhood are forged. In fictional vein, Siri Hustvedt's The Blazing World (Hodder & Stoughton) delicately counterposes the imagined life of a contemporary female artist who struggles for the sovereign masculinity that will bring her recognition with the life of the 17th-century philosopher Margaret Cavendish, whose bids to gain authority are scattered throughout her works.
Shelley King
Head of the department of English, Queen's University, Canada
Hilary Fraser's Women Writing Art History in the Nineteenth Century: Looking Like a Woman (Cambridge University Press) examines the historical conditions in which women experienced and wrote about art, and the gendered nature of visual culture. Focusing on aesthetics across a variety of discourses, it reimagines the history of Victorian art criticism. The powerful designs of Ojibway painter Norval Morrisseau (1932-2007) defined indigenous art in Canada in the 1960s and 1970s. Armand Garnet Ruffo's biography Norval Morrisseau: Man Changing into Thunderbird (Douglas & McIntyre) offers a lyrical account of the troubled life and controversial career of an artist who continues to fascinate.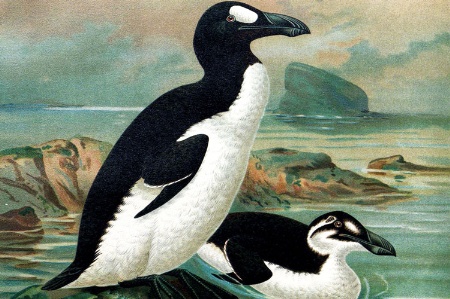 Charalambos Kyriacou
Professor of behavioural genetics, University of Leicester
Elizabeth Kolbert describes the human legacy in The Sixth Extinction: An Unnatural History (Bloomsbury) via 12 compelling stories of extinctions, past and present, most human-mediated, but each describing a different mechanism for reaching an evolutionary dead end. For fun, I read Andy Weir's novel The Martian (Del Rey). A resourceful botanist/engineer, stranded on Mars with no means of communication and believed dead by Nasa, ingeniously plans his survival until the next Mars mission, in four years. However, Nasa finally notices his activity and plots a rescue. It's Apollo 13 meets Robinson Crusoe – terrific.
Robert Lambourne
Professor of educational physics, The Open University
A Concise Treatise on Quantum Mechanics in Phase Space by Thomas L. Curtwright, David B. Fairlie and Cosmas K. Zachos (World Scientific) is a tiny gem of a book. Its 157 small pages introduce the least well known and most surprising of the three alternative formulations of quantum mechanics. It even includes a 28-page historical survey for the equation-averse. Ben Macintyre's A Spy Among Friends: Kim Philby and the Great Betrayal (Bloomsbury) really is hard to put down. The scale of Kim Philby's betrayal is made painfully clear, as is the very British reluctance of those around him to accept the evidence of his treachery. A great book that lives up to the reputation it has acquired.
Joanna Lewis
Assistant professor in the department of international history, London School of Economics
The Most of Nora Ephron (Doubleday) anthologises one of the late, great chroniclers of the late 20th century; Nora Ephron's work will be used for generations to fathom out the contradictions of a post-women's liberation movement world where women still lacked true equality in relationships and the workplace. It's also bloody hysterical. This is the woman who gave us When Harry Met Sally and advised "Never marry a man you wouldn't want to be divorced from". Amen, sister. Embarrassingly, without Robert Kelsey's cheery Get Things Done: What Stops Smart People Achieving More and How You Can Change (Capstone), I wouldn't have finished my own book. He teaches those of us not born with organisation and time management skills the "pleasure of flow" and how not to answer emails by erecting a "cone of silence", and quotes research indicating that one in five Brits suffers from a medical condition called financial phobia. Apparently, we've all been wrongly labelled "irresponsible, feckless or spendthrifts". Love you, Rob.
Although it's more popular science than scholarly text, I very much enjoyed Brian Clegg's The Quantum Age: How the Physics of the Very Small has Transformed Our Lives (Icon), which focuses on tangible applications of quantum physics to objects and phenomena that we now take for granted. By way of contrast, Henry Marsh's Do No Harm: Stories of Life, Death and Brain Surgery (Orion) is not a light read, dealing with terrifying words like "glioblastoma" and "oligodendroglioma", but with "hubris" and "melodrama" thrown in for effect. It offers insight into a life where cutting into patients' heads is part of the day job.
Willy Maley
Professor of Renaissance studies, University of Glasgow
The REF and the Referendum took all my time this year. As a subpanel member for English and passionate supporter of Scottish independence I had little room to read for pleasure, with two notable exceptions. Tom Leonard's new Scots translation of Bertolt Brecht's Mother Courage and Her Children (Smokestack) reminded me just how relevant the play is to the endless wars waged by the imperialist British state that we remain trapped in, while Zoë Strachan's edited volume of short stories, Out There: An Anthology of Scottish LGBT Writing (Freight), although not the first such collection, offers a range and richness that makes it particularly rewarding.
Robert Mayhew
Professor of historical geography, University of Bristol
Alison Bashford's Global Population: History, Geopolitics and Life on Earth (Columbia University Press) is one of the most wide-ranging works of intellectual history I've read in a long time. It redraws our conceptual map of arguments about our planetary predicaments and their potential solution in the half-century either side of 1900, while offering historical perspective on our current preoccupation with globalisation and its discontents. Schubert was obsessed with the figure of the wanderer, and Graham Johnson provides a staggeringly thorough map of his journeys in Franz Schubert: The Complete Songs (Yale University Press). Originating in the great complete recording of Schubert's songs that Johnson masterminded, this is an encyclopedia of German Romanticism and an unparalleled insight into lieder's greatest exponent.
Fanis Missirlis
Professor of physiology, Centre for Research and Advanced Studies (Cinvestav), Mexico City
"The progress of knowledge is a story of human liberation from the existence, everywhere, of a purpose." Cheers for that awesome impact statement by Eleftherios Zouros. His book In Search of Purpose in a Purposeless World: Thoughts Towards a Realistic Ethic (Crete University Press; in Greek, with English translation pending) offers refreshing new arguments to bridge C. P. Snow's two cultures, yet confidently places science over the arts in overcoming S. P. Huntingdon's clash of civilisations. Is there more to be found in one's own sense of purpose (landing on four intergalactic REF stars, etc) than inherited or acquired illusions?
Roger Morgan
Formerly professor of political science, European University Institute, Florence
In terms of work-related reading, I have gained much from Michael H. Kater's Weimar: from Enlightenment to the Present (Yale University Press). By focusing in great detail on the life of a small but articulate German town, Kater gives a microscopic and illuminating account of German thinking in the two centuries from Goethe to post-Hitler. For entertainment, perhaps unexpectedly, I strongly recommend John Lanchester's How to Speak Money: What the Money People Say – and What They Really Mean (Faber). The erudite and eloquent novelist and columnist offers a lexicon of economic/financial terms, presented clearly and amusingly, and very far from economics as "the dismal science".
Candida Moss
Professor of New Testament and early Christianity, University of Notre Dame
Derek Krueger's Liturgical Subjects: Christian Ritual, Biblical Narrative, and the Formation of the Self in Byzantium (University of Pennsylvania Press) offers a lively, sublimely written exploration of how patterns of worship shaped the Christian subject in late antique Constantinople. Moving from the formation of the self through the performance of predictable actions to the subversion of cultural expectations in the interior life, Meghan Daum's The Unspeakable: And Other Subjects of Discussion (Farrar, Straus and Giroux) resists the saccharine sentimentality of American culture and tackles taboo emotions with a brutal honesty that is both comforting and arresting.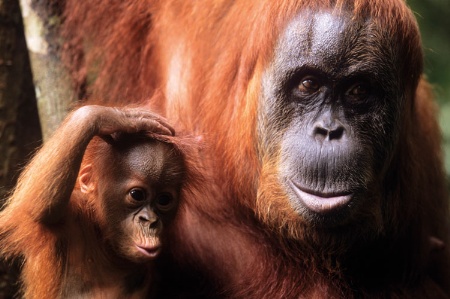 David Palfreyman
Director of OxCHEPS and bursar and fellow, New College, Oxford
The Physical University: Contours of Space and Place in Higher Education (Routledge), edited by Paul Temple, is volume 17 of a projected 25 in the OxCHEPS/Routledge series International Studies in Higher Education, and tackles a neglected area of higher education management – space creation and enhancement, and space utilisation. Many institutions are now racking up vast debt to build glitzy infrastructure in the race to attract students. How to get value for money? Robert Goddard has been writing enjoyably convoluted thrillers based on historic incidents, or periods, churning out 25 books over two decades. The Corners of the Globe (Bantam) is the second in a trilogy set in the aftermath of the First World War – engrossing!
Allyson Pollock
Professor of public health research and policy, Queen Mary University of London
Belief in markets may be crumbling but as platoons of mercenaries, lawyers, accountants and management consultants continue to plunder the world's resources on behalf of unaccountable corporations, the tipping point has not yet been reached. Thomas Piketty's Capital in the Twenty-First Century (Harvard University Press) shows how privateers use privatisation, debt creation and capital inflation as a mechanism for rent extraction, with catastrophic consequences for public services. David Owen's The Health of the Nation: NHS in Peril, published this month (Methuen), offers hope by exposing how the NHS in England has been abolished and outlining the draft legislation and political project that is required to restore it: see www.nhsbill2015.org
James E. Kitchen's The British Imperial Army in the Middle East: Morale and Military Identity in the Sinai and Palestine Campaigns, 1916-18 (Bloomsbury) is a salutary reminder that not only did Britain's war extend beyond the Western Front, but the tragic fiasco of Gallipoli was not the only campaign in the war against the Ottoman Empire. This excellent monograph on the campaigns in Egypt and Palestine shows just how united the Empire was during the First World War. I adore both detective stories and historical novels and C. J. Sansom brings them together in the tense, gripping Lamentation (Macmillan). In the last year of Henry VIII's life, Matthew Shardlake, hunchbacked lawyer and reluctant detective, comes to the aid of Queen Catherine, whom the Catholic faction is attempting to discredit.
June Purvis
Professor of women's and gender history, University of Portsmouth
Rachel Holmes' Eleanor Marx: A Life (Bloomsbury) is a riveting read of an influential socialist feminist with terrible taste in men; a story of lies and secrets. She committed suicide when she found out that her "free union" husband, Edward Aveling, had secretly married a 20-year-old actress and her father, Karl, had secretly fathered a child with the housekeeper. In Coming Up Trumps: A Memoir (Macmillan), the forthright nonagenarian Conservative peer Jean Trumpington explains how she got on with life, despite its ups and downs. Some wonderfully indiscreet snippets here, including Lady Winifred Renshaw's observation that Mr Asquith was a man with whom one should never travel alone in a taxi.
In 2014 I found Laurie Penny's Unspeakable Things: Sex, Lies and Revolution (Bloomsbury) a marvellous ally, especially on those not infrequent days when the internet is a hostile, misogynist place. "I believe that if anything can save us", writes Penny, "it is the rage of women and girls, of queers and freaks and sinners. I believe that the revolution will be feminist." One of my favourite novels this year was Kerry Hudson's innovative love story, Thirst (Chatto & Windus). It's a brave book, easily consumed in a day, and I'm in awe of Hudson's expert demolition of the conventions of the genre.
Slavery structured the Graeco-Roman world, and The Material Life of Roman Slaves (Cambridge University Press), by historian of slavery Sandra R. Joshel and art historian Lauren Hackworth Petersen, makes slaves visible in the lived environment, where scholars have tended to "unsee" them: an image the authors adopt from China Miéville's The City and the City. This lavishly illustrated book takes readers through the service corridors of the great villas and into the cramped workspaces next door. For fun: John Sandford's Deadline (Simon & Schuster). Sandford has the best ear for American vernacular since Richard Bissell, and his latest thriller is a charmer; a welcome break from serial killers and a must for all dog lovers.
Sheila Rowbotham
Honorary fellow, School of Social Sciences, University of Manchester
Dorothy Sue Cobble, Linda Gordon and Astrid Henry's Feminism Unfinished: A Short, Surprising History of American Women's Movements (W. W. Norton) includes trade union activism, the 1970s women's liberation movement and the defiant SlutWalkers. It shows that feminism takes many forms, has connected to wider radical movements, and is vitally needed. Nigel Fountain's When the Lamps Went Out: From Home Front to Battle Front: Reporting the Great War 1914-1918 (Guardian Faber Books) takes us on to the battlefields with the Manchester Guardian and shows how the paper reported on conscientious objectors. He gives us fascinating glimpses of "black gloom" in the Futurist paintings of C. R. W. Nevinson, grumpy women taxi drivers and tweed suits becoming permissible at the theatre.
Robert Cribb, Helen Gilbert and Helen Tiffin's Wild Man from Borneo: A Cultural History of the Orangutan (University of Hawaii Press) made me ashamed to be human. An erudite, interdisciplinary, anger-inducing read. The story of Chantek, the orangutan who learned sign language, particularly gripped me. I'm boycotting palm oil. My daughter was so desperate to read Rick Riordan's young adult fantasy novel The Blood of Olympus (Puffin) that I thought I should take a look. It's a shame that Gaia/the Earth Mother is so demonised, but Riordan offers a rollercoaster story, edge-of-your-seat cliffhangers and lots of monsters.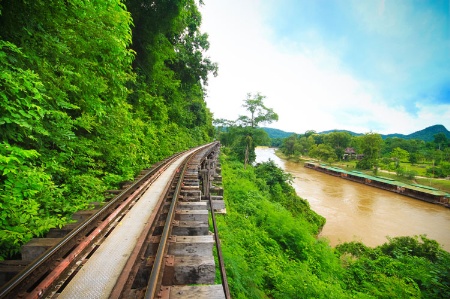 Thomas Miller Klubock's La Frontera: Forests and Ecological Conflict in Chile's Frontier Territory (Duke University Press) tells the compelling backstory to Chile's forestry boom. Indigenous people, settlers and foresters were pushed out through enclosure and fraud, as temperate rainforest was burned to make way first for agriculture, then sterile plantations of Mon-terey pine. But local people have challenged this process, linking social justice demands to sustainable use of Chile's remaining native forests. For pleasure and indignation I read Owen Jones' The Establishment: And How They Get Away With It (Allen Lane). Jones argues that the Establishment shares a culture that justifies its actions; his reconstruction of a jigsaw of self-interest and scandal reveals a damning picture.
Steven Schwartz
Director of the Council for Humanities, Arts and Social Sciences, Australia
In 1998, undergraduate tuition fees at English universities were £1,000 per year. Had they increased in line with inflation, they would be £1,537 today. Instead, they average £8,647. In Higher Education in the Digital Age (Princeton University Press) former Princeton president William G. Bowen considers the reasons for this "cost disease" and how modern technology can provide a cure. The building of the Thai-Burma railway by slave labour in the Second World War is the setting for Richard Flanagan's Man Booker prizewinning novel, The Narrow Road to the Deep North (Chatto & Windus). This is about much more than the horrors of war. It is a masterful meditation on memory, loss and the redemptive power of love.
Roger Scruton
Senior fellow, Ethics and Public Policy Center, Washington, DC
Rarely do I encounter a book about Wagner that is written from a stance of complete and intelligent openness to his message, and it came as a surprise, therefore, to encounter Paul Dawson-Bowling's The Wagner Experience: And Its Meaning to Us (Old Street), a penetrating survey in two volumes by a doctor whose life has been changed by Wagner in just the way that mine has been. I gained much over the years from the poetry of Ruth Padel, and her latest collection, Learning to Make an Oud in Nazareth (Chatto & Windus), contains many treasures, including a quite shattering elaboration of the Seven Last Words from the Cross.
Lynne Segal
Anniversary professor of psychology and gender studies, Birkbeck, University of London
Sometimes scholarly books overlap with books read for pleasure. Knowing how easily pleasure overlaps with pain, my two books address that topic. Historian Barbara Taylor's The Last Asylum: A Memoir of Madness in Our Times (Hamish Hamilton) is a riveting memoir of its author's breakdown and two decades of "madness". Taylor also contemplates the psychoanalytic treatment she underwent, which she believes rescued her. She provides a valuable overview of Britain's shifting treatment of mental illness; for better and for worse, most of the institutions associated with it have gone, leaving still-rising numbers of mentally ill often destitute, with little or no psychiatric care. My second book, also by a historian, is The Story of Pain: From Prayer to Painkillers (Oxford University Press). Joanna Bourke's premise is that pain has a history: it is not simply a physiological event but also a cultural affair, making "pain" inherently social. We really do feel differently, react differently, in relation to pain, depending upon the metaphors and language we have for understanding it.
Jane Shaw
Professor of religious studies and dean for religious life, Stanford University
David Bromwich's finely crafted essays in Moral Imagination: Essays (Princeton University Press) investigate justice, sympathy, imagination and the importance of treating strangers as friends (when we act as individuals and as nations) through sensitive yet provocative readings of Ralph Waldo Emerson, Walt Whitman, Reinhold Niebuhr and Martin Luther King Jr, among others. For sheer pleasure, I enjoyed Catherine Fox's 21st-century version of Anthony Trollope's Barchester in her novel Acts and Omissions (SPCK), set in the fictional cathedral community of Lindchester. Fox's wickedly delightful ecclesiastical politics are spot on. She has recently been blogging the sequel, Unseen Things Above – perhaps for publication in 2015?
Alan Sked
Professor of international history, London School of Economics
The history book of 2014 I most enjoyed was Robert Tombs' The English and Their History (Allen Lane), a highly readable yet learned romp through English history from the Anglo-Saxons to Ukip. Full of robust judgements and amusing quotes, it is quite an achievement. Then, in an area that interests me enormously, there is Gaston Dorren's Lingo: A Language Spotter's Guide to Europe (Profile). I can't praise it enough. If you ever wanted to know how exactly Finnish and Hungarian are related and how Turkish fits in, it is clearly explained here in two to three pages. And so is everything else you ever wanted to learn about European languages but were afraid to ask. Brilliant, witty, excellent!
Kitty Stewart
Associate professor of social policy, London School of Economics
John Hills' Good Times, Bad Times: The Welfare Myth of Them and Us (Policy) traces the ways we contribute to and benefit from the welfare state across our lifetimes, setting to rest the insidious notion that there is any distinction between "strivers" who pay in and "skivers" who benefit. It is carefully evidenced and immensely readable, and I think a copy should be issued to every 16-year-old along with their National Insurance number. I also loved The House of Twenty Thousand Books (Halban) by Sasha Abramsky, a moving memoir of Abramsky's grandparents, Jewish immigrants in North London, and a vivid portrait of Jewish left-wing intellectual life in London after the war.
Alison Stokes
Lecturer in earth and environmental science education, Plymouth University
If you've ever wondered what links a cholera epidemic in Bengal, the emergence of the Chinese opium trade, economic collapse in North America and Mary Shelley's Frankenstein, then look no further than Gillen D'Arcy Wood's Tambora: The Eruption that Changed the World (Princeton University Press), a fascinating account of just how much havoc one volcano can wreak. In a perfect antidote to all this mayhem and destruction, Lewis Dartnell's The Knowledge: How to Rebuild our World from Scratch (Bodley Head) provides a whistle-stop tour of the fundamental knowledge and skills needed to re-establish civilised society in the event of a cataclysmic global event.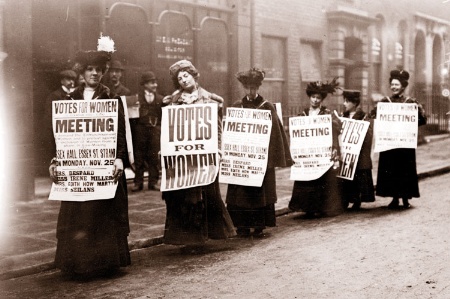 Carel J. J. M. Stolker
Rector magnificus and president, Leiden University
The exquisitely designed Walking Guide to Islamic Leiden (Brill), compiled and edited by Josien Boetje et al, celebrates 400 years of Arabic studies at Leiden that began with the creation of a chair for Arabic in 1613. Twenty-nine sketches of amazing people and places in the old town of Leiden highlight a unique academic ecosystem of scholars, students, university printers, librarians and museums. Law school has sometimes been called the odd man out in the university: its education dangerously close to practice, its research annotative, and its methodology ambiguous. In his latest book, Algemeen Deel: Een Synthese (Kluwer), Dutch legal scholar J. B. M. Vranken shows the enormous importance of doctrinal legal research. This is a book that deserves to be translated.
John Sutherland
Emeritus professor of English, University College London
Two books have furnished my mind this year. One is Alexander Monro's The Paper Trail: An Unexpected History of the World's Greatest Invention (Allen Lane), a "topical biography" that makes a plausible case that civilisation, as far back as we can record it, depends on one of its most fragile products (itself a recording device). The other is John Lahr's floridly entitled, decades-long researched Tennessee Williams: Mad Pilgrimage of the Flesh (Bloomsbury), which depicts a background of personal torment and degradation in the plays of America's great connoisseur of personal torment and degradation.
Pat Thane
Research professor in contemporary British history, King's College London
Best "work" book: Jad Adams' Women and the Vote: A World History (Oxford University Press). Everything about how women did, or didn't, get the national vote since New Zealand was first in 1893. Now I know why the state of Wyoming got there even faster, in 1869: women fought for it, of course. For pleasure I read novels, but none that I enjoyed as much as the complete works of Chimamanda Ngozi Adiche were published this year. So I choose Ann Oakley's Father and Daughter: Patriarchy, Gender and Social Science (Policy): riveting and revealing about herself and her father, Richard Titmuss, whose work inspired me to work with him as a graduate student at the London School of Economics.
Vladimir Tismaneau
Professor of politics, University of Maryland (College Park)
Twenty-five years ago, citizens' revolutions in Eastern Europe made the communist tyrannies collapse, in a triumph of the powerless against the totalitarian leviathan. One of my favourite books linked to that heroic saga is An Uncanny Era: Conversations between Václav Havel and Adam Michnik (Yale University Press), edited and translated by Elzbieta Matynia. Perfect reading for any class on ideologies, communism and post-communism, and an invitation to scrutinise the moral foundations of politics. Cuban writer Leonardo Padura's marvellously disturbing novel The Man Who Loved Dogs (Farrar Straus and Giroux), translated by Anna Kushner, illuminates the tragedies of the Stalinist travesty of internationalism in a sober meditation on enchantment and disenchantment.
I'm reading a lot of fiction in translation for the Man Booker International Prize 2015, and nobody did more for the art than the remarkable hero of The Man Between: Michael Henry Heim and a Life in Translation (Open Letter), edited by Esther Allen, Sean Cotter and Russell Scott Valentino. This tribute includes Heim's fascinating memoir and a bibliography of his extraordinary achievements – over 60 crucial works from a dozen languages. Robin Robertson is a fearless and thrilling poet in what he confronts in himself as well as what he unearths from the commons of myth and balladry. Sailing the Forest: Selected Poems (Picador) brings together nearly 20 years of his exceptional, intense lyrics, including eldritch legends of his own invention.
Baroness Warnock
Former mistress of Girton College, Cambridge
My history of ideas choice must be Neil MacGregor's Germany: Memories of a Nation (Allen Lane). Many people will already have enjoyed it in its BBC Radio 4 version, but its insights into German culture, from the beginnings of Romanticism to post-1945, is vastly increased by the pictures that make up half this book. MacGregor is a genius at giving meaning to physical objects. My other choice is equally easy: Esther Freud's Mr Mac and Me (Bloomsbury). It is the story of the friendship between a young Suffolk boy and the disgruntled genius, Charles Rennie Mackintosh. The evocation of time (the beginning of the First World War) and place is total, and the language pure pleasure.
For work: I enjoyed and learned more than I expected from Martin Postle and Robin Simon's Richard Wilson and the Transformation of European Landscape Painting (Yale University Press). Sumptuously illustrated with 11 essays on this 18th-century painter of Italian and Welsh landscapes, acknowledged as an inspiration by Turner and Constable. For pleasure: Antonia Hodgson's debut novel The Devil in the Marshalsea (Hodder & Stoughton) bristles with the sounds, sights and stenches of 18th-century London: footpads lurk on every corner, corrupt officials grow fat on others' misery, and even children in the debtor's jail would happily saw a ring off your finger. A fast, funny, marvellous read.
You've got to admire Jamie Bartlett's eye for research. As part of his investigations for The Dark Net (William Heinemann) he ordered drugs online. They turned up promptly. And he was asked for feedback. It all adds to an engaging look at the hidden areas of the internet where few of us venture. I grew weary of conspiracy theory thrillers some years ago, but haven't been able to erase Andreas Norman's Into a Raging Blaze (Quercus) from my mind. In the aftermath of Edward Snowden, it all seems horribly prescient. It's written by a Swedish diplomat and is a salutary reminder that not everyone trusts the Brits!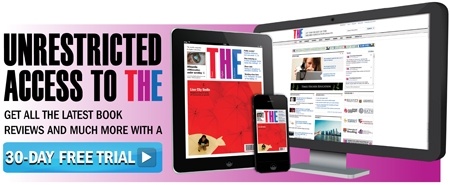 Register to continue
Why register?
Registration is free and only takes a moment
Once registered, you can read 3 articles a month
Sign up for our newsletter
Register
Subscribe
Or subscribe for unlimited access to:
Unlimited access to news, views, insights & reviews
Digital editions
Digital access to THE's university and college rankings analysis
Subscribe
Already registered or a current subscriber? Login