Source: Miles Cole
A recent article in these pages posed the question of whether academics who work in Rwanda practise self-censorship.
While Phil Clark's piece ("The price of admission", 28 November) has initiated what undoubtedly will prove to be a fruitful discussion, his claim that there is "a tendency among some foreign scholars and students to exaggerate the difficulties of conducting research in post-atrocity environments" grossly misrepresents the political climate in Rwanda and the subtle forms of state surveillance and intimidation often faced by foreigners who attempt to conduct politically sensitive research there.
Although few foreign researchers have ever provoked the Rwandan government to the point of being declared personae non gratae or physically attacked, the state has implemented a variety of bureaucratic measures to vet the work that takes place within its borders. This provides ample opportunity for officials to bring pressure to bear in ways that are hard to prove and yet create an atmosphere in which it can become difficult, even impossible, to conduct safe and ethical fieldwork.
Take, for example, the Rwanda National Ethics Committee. Its stated aims include insulating Rwandans against unethical researchers and promoting knowledge exchange, yet in practice it is often used to prevent research on sensitive topics. A researcher submitting a proposal who has fulfilled all the stated requirements might find that committee members introduce additional hurdles. In my case, they requested extra letters of support from institutions only tangentially related to my work in the knowledge that these letters almost certainly would not be provided owing to the project's politically sensitive nature (as turned out to be the case). The committee did not need to reject my proposal outright. In hindsight, it might have been a blessing in disguise if it had.
Other researchers have been offered approval on the condition that they share with the committee copies of their unedited field notes and recorded interviews. Such conditions can be highly problematic, particularly as it becomes impossible to guarantee participants' confidentiality – often a key requirement of politically sensitive research.
Rwandan officials rarely, if ever, persecute foreign researchers in a manner that might be easily documented. More often, they resort to verbal warnings issued in private settings and other forms of subtle intimidation. Following a presentation I gave in 2011 on controversies surrounding Rwanda's state-funded genocide memorials, a government representative warned me against returning to the country. Although I was allowed to visit Rwanda two weeks later to assess community support for a new project, upon returning some months later to present a formal proposal to the RNEC, I was stopped at passport control and told that my visa – acquired from the Rwanda High Commission in Canada with full transparency regarding the purpose of my trip – was invalid. I was given three weeks to negotiate ethics approval – an impossible task, as it turned out – and was warned against having any contact with the civilian population. The official provided no proof of this exchange and no explanation to argue against. Ultimately I had no choice but to adhere to the conditions.
Such experiences – and these are but two examples – can be unsettling.
Adding to the complexity, the political climate in Rwanda is often unpredictable. A research question that has support among Rwandan civilians, community organisations and government partners can become "too sensitive" within months. This can leave the researcher in the unenviable position of deciding whether to publish and risk jeopardising the safety of in-country collaborators or to self-censor, accepting the consequences of delaying publication or producing more politically acceptable findings. Any supposed satisfaction the researcher might get from the short-lived approval of peers who have had similar experiences pales against the possibility of un- or underemployment, or the inability to revisit research participants with whom they have established meaningful relationships.
As a result, many foreign scholars counsel against pursuing politically sensitive fieldwork in Rwanda, not to protect their territory as Clark claims, but to avoid seeing graduate students bogged down by endless authoritarian bureaucracy when they have limited time and resources at their disposal and face a uniquely competitive job market. Most take their responsibility to guide students through their research in a safe, ethical and timely manner very seriously.
Although Rwanda is a very safe country for foreigners in terms of physical safety, the stress associated with spending months bogged down in a bureaucratic catch-22 can wear down even the most resilient individuals.
Furthermore, the safety of collaborators and participants is a source of anxiety. Presenting and publishing critical research can have dire consequences for anyone with whom the author is affiliated, such as Rwandan journalists, human rights activists and civilians vulnerable to more extreme forms of persecution. As someone who writes country reports on behalf of Rwandan asylum seekers, I see legally rigorous evidence of state persecution of perceived political dissidents on a regular basis.
Thus, although it is accurate to say that there are more dangerous places in the world in which to be a foreign researcher, to diminish the tense political climate that foreign academics might encounter in Rwanda, and the very real consequences our research can have on the lives of Rwandans with whom we work, is problematic.
Anyone considering fieldwork in a highly politicised research setting such as Rwanda should be fully informed about the potential ethical and methodological challenges inherent in the undertaking. Researchers who are willing to speak openly about these challenges should be appreciated, not belittled, for doing so.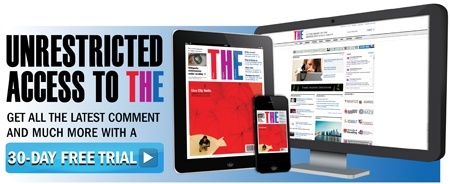 Register to continue
Why register?
Registration is free and only takes a moment
Once registered, you can read 3 articles a month
Sign up for our newsletter
Register
Subscribe
Or subscribe for unlimited access to:
Unlimited access to news, views, insights & reviews
Digital editions
Digital access to THE's university and college rankings analysis
Subscribe
Already registered or a current subscriber? Login