Even Cambridge says its Classics Tripos' 'requirement to defend opinions' is a 'transferable skill that is highly valued by employers'
Education has always been under pressure to focus its energy and resources on ends that are not educational. In the era of industrialised higher education, however, the parochial spirit of instrumentalism has tightened its grip, acquiring unprecedented influence.
Supporters of utilitarian education once recognised or paid lip service to the importance of liberal education. No longer. Today the usual utilitarian arguments about harnessing the power of education to the exigencies of economic growth or the labour market are reinforced by the ultra-faddish consumerist ethos sweeping through education.
It is now commonplace to read claims that university courses make little economic sense and that there are much better ways to further your personal career. In the US this consumerist philosophy has spurred an influential "college reform" movement that scorns the very ideal of a disinterested pursuit of knowledge. The Thiel Foundation, for example, set up by PayPal co-founder Peter Thiel, unashamedly encourages students to "skip college" to pursue their career, and offers fellowships worth $100,000 (£62,000) to develop business ideas instead.
The intensification of consumerist pressure has forced universities to adopt the language of their critics to justify their existence. Even the University of Cambridge says of its Classics Tripos that the "requirement to defend opinions and ideas in debates is a transferable skill that is highly valued by many employers". When leading universities peddle their Classics programmes as training in transferable skills you know that liberal education is in trouble.
In our confusing times it is essential to reaffirm the critical contribution of liberal education to the well-being of the academy. Contrary to technocratic prejudice, the liberal arts is not an out-dated project associated with the practices of ancient classicists or Renaissance humanists. Although it draws on the cultural and intellectual legacy of humanity's past achievements, new ideas and experimentation are key to its ethos.
But too often debates about liberal education turn into self-interested arguments about the value of competing disciplines, and artificial divisions are drawn between the values of classical education and science and technology. The justification for a liberal education is not based on claims that some disciplines – Classics, history, mathematics – are inherently superior to others. It is founded on the premise that education should be liberalising. It should help to liberate individuals from the immediacy of everyday experience and reorient them towards a richer range of intellectual and cultural experiences that help to make life worth living.
It is through the liberal approach to learning that the different arts and sciences become imbued with wider meaning. This is where the liberal arts really come into their own; no one who is merely the product of their times and who makes no attempt to transcend the immediacy of their experience is really educated. At their best, the liberal arts convey a spirit of universality that transcends time and place. That is an ideal, but universities can always foster a climate of openness towards the idea that education involves a critical pursuit of truths. A liberal arts education equips students from all disciplinary backgrounds with an enquiring mind and an open-ended interest in the pursuit of knowledge.
It is on this last point that the difference between liberal education and its instrumentalist critics becomes utterly irreconcilable. Utilitarianism already knows what it wants and insists that its goal is reduced to a series of non-negotiable learning outcomes. In contrast, liberal education is about preparing students for a journey: educating them for a life of the mind.
Hannah Arendt's warning that "learning can exist and flourish only if it is done for its own sake, or it will wither away and die" is more vital than ever.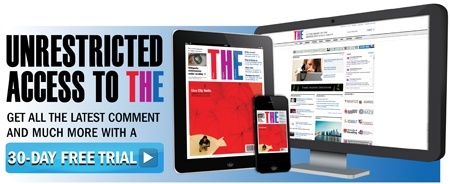 Register to continue
Why register?
Registration is free and only takes a moment
Once registered, you can read 3 articles a month
Sign up for our newsletter
Register
Subscribe
Or subscribe for unlimited access to:
Unlimited access to news, views, insights & reviews
Digital editions
Digital access to THE's university and college rankings analysis
Subscribe
Already registered or a current subscriber? Login