Source: Patrick Welham
---
Many UK universities already operate overseas, but the scale of the educational challenge, and the appetite that exists, has not yet been fully understood by all
In almost two decades with Goldman Sachs, including 10 years as its chief economist, I spent a lot of time thinking about the BRIC nations of Brazil, Russia, India and China.
In fact the acronym was created by me 12 years ago, and it went on to be so widely used that the countries concerned adopted it and formed a political club, later admitting South Africa (although for me, that country's economic size did not justify its admission).
Membership proved so desirable that I have often been asked whether I would include other emerging economies.
This autumn, having left Goldman Sachs, I have been travelling far more extensively in some of those countries in the course of working on a forthcoming BBC radio series about them.
This has taken me to Mexico, Indonesia, Nigeria and Turkey, countries I now call the MINTs.
These are of interest not only because of their large populations, but because they have better demographics for growth than any of the BRIC countries bar India. Over the next 20 years, their young, working populations will grow far more quickly than their dependent populations.
But population and demographics alone do not guarantee growth: you also need strong productivity, and one of the keys to this is education.
The appetite for educational improvement has been apparent throughout my recent travels.
In Mexico, for example, I was hugely impressed with an organisation called Enseña por Mexico, their version of the UK's TeachFirst, the very successful (and fashionable) scheme that places some of our most talented new graduates in the classroom.
There is an equivalent scheme in the US, Teach for America, and I sit on the global board of Teach for All, which represents 32 partner organisations with the potential to transform many of the emerging economies around the world.
What better teaching means for economic growth is also clear: at Goldman Sachs I developed a "growth environment score" consisting of 18 variables to measure and predict productivity and sustainable growth. This was applied to 180 countries, and at numbers one and two were Singapore and South Korea, both of which have invested heavily in education, and which have seen wealth grow sharply in the past 30 years.
Another thing that has struck me in both the BRIC and MINT countries has been the scale of the opportunity they represent to Britain as an "exporter" of education.
These eight countries have about 3.5 billion people between them, close to half the world's population. Their current nominal gross domestic product is not far off $20 trillion (£12.4 trillion), already much bigger than the US, and by 2020 it might be closer to $40 trillion.
Learning in the global language, English, is a huge priority in these countries.
Of course, many UK universities already operate overseas, but I still feel that the scale of the educational challenge, and the appetite that exists, has not yet been fully understood by all. The leading "brand" universities, including Oxford and Cambridge, could be considerably larger outside the UK than they are within it.
What is needed is vision and boldness. To finance a truly ambitious global strategy we might think about getting capital from some of the sovereign wealth funds in the countries that would host campuses, or from the planned BRICS Development Bank.
It is hard to think of a better investment for the bank, which aims to be up and running by 2015 with $100 billion in initial funding, than helping leading UK universities to globalise.
If this is to happen, though, we must take a leaf out of the book of some other countries and ensure that policies are developed in a coherent way within the government.
For example, the current government's stance on visas and immigration is simply not consistent with achieving the ambitions set out here.
Among the other challenges that I frequently hear discussed by university leaders is that of maintaining standards alongside expansion. It is a valid concern, but with focus and ambition this should not be an insurmountable hurdle. The prize for getting it right is huge.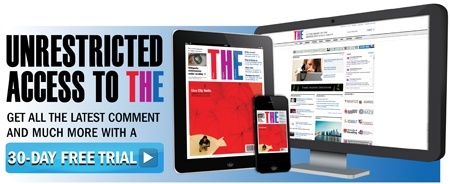 Register to continue
Why register?
Registration is free and only takes a moment
Once registered, you can read 3 articles a month
Sign up for our newsletter
Register
Subscribe
Or subscribe for unlimited access to:
Unlimited access to news, views, insights & reviews
Digital editions
Digital access to THE's university and college rankings analysis
Subscribe
Already registered or a current subscriber? Login