Students give high ratings to lecturers with fluency and charisma, but neither quality correlates with high test scores
Have you asked your students how happy they are lately? Someone almost certainly has. With so much attention paid to surveying undergraduates' views, it would be easy to get the impression that producing "satisfied" students is higher education's raison d'être.
The high-stakes drive to ensure happiness is predicated on the assumption that fee-payers expect more from their student experience and that their demands should be met. This has led to undergraduates at Coventry University, for example, being asked to evaluate their lecturers' performance mid-module, with staff given five days to produce an action plan showing how they intend to respond to the published results. Students are encouraged to privilege the immediacy of a lecturer's performance above their own engagement, and teaching is reduced to just another customer transaction.
Speak to students, and many say they resent being treated as customers. They do not want people to think they "bought" their degree. Their desire to reject the label of "customer" reflects a desire to work hard and learn. Unfortunately, by their final year, they often tell a more instrumental story, focused on the need to secure good results.
Many lecturers are critical of the way student satisfaction is measured in both the National Student Survey and teaching evaluations. They point to the low proportion of students who respond to module evaluations and the self-selecting nature of those who do. The assumption that students always give truthful, objective feedback has been contradicted by four separate studies conducted since 1999, each showing that if students evaluate lecturers after grades have been awarded, there is a link between good results and satisfaction.
For some academics, secure in their posts, the focus on satisfaction may warrant little more than eye-rolling. But for those seeking promotion or embarking upon their careers, the need to keep students happy can become all-consuming. Lecturers employed on temporary contracts are particularly dependent upon positive evaluations. Some universities, such as Plymouth, now require student input when a new member of academic staff is to be employed.
Meanwhile, resources are poured into boosting levels of student satisfaction by erecting new buildings, for example, or through more Orwellian projects, such as "expectation management".
All of this might be unproblematic if student satisfaction could be equated with a good standard of education. This is not the case. Concerns over assessment feedback continue to top the list of student complaints. For lecturers looking to raise student satisfaction levels, and struggling to mark 100 lengthy essays in a three-week turnaround, it can be easier simply to change the assessment methods. Shorter assignments, multiple-choice questions, online quizzes or work that is self-assessed or peer-reviewed allows more timely feedback. However, these can in no way be said to provide the same learning experience.
Recent research suggests that, far from there being a link between student satisfaction and good academic performance, the exact opposite is true. A paper published in the Economics of Education Review in August claims that students' academic performance is negatively correlated with students' evaluations of their professors. In other words, those lecturers who are ranked lowest in terms of student satisfaction may actually be the best teachers. This follows a 2013 report in the Psychonomic Bulletin and Review that argued that students give high ratings to lecturers who show fluency and have charisma but that neither of these qualities correlates with high test scores of students. The lecturers ranked lowest for satisfaction were those who did not teach to the test. Perhaps unsurprisingly, their students performed better in the long run.
Doffing the cap to student satisfaction erodes the authority of the academic and the importance of subject knowledge. If we really care about higher education, we must wake up to the fact that we've got our priorities wrong.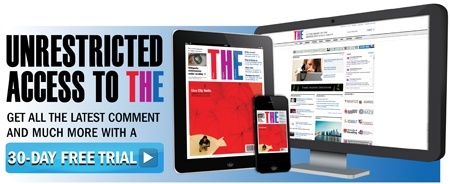 Register to continue
Why register?
Registration is free and only takes a moment
Once registered, you can read 3 articles a month
Sign up for our newsletter
Register
Subscribe
Or subscribe for unlimited access to:
Unlimited access to news, views, insights & reviews
Digital editions
Digital access to THE's university and college rankings analysis
Subscribe
Already registered or a current subscriber? Login