If open access is to be extended to books, two questions need to be put straight away. How are authors and publishers to position the boundary between books for whose publication the author must in future personally pay many thousands of pounds and those published on the existing system where the publisher pays the author a royalty?
And if research universities prove willing to pay on behalf of their academics, how will the available funding be apportioned between paying for open access article publication (£2,000-£3,000 a go) and paying for the publication of whole books? Won't the scientists fight hard to get the money for scientific articles while arts and humanities scholars, young postdocs and the retired are left to try to pay out of their own pockets?
Last month, among the regular circulars the Higher Education Funding Council for England sends to those who subscribe to the Jisc mailing list, arrived an invitation to fill in a survey on "how researchers in the humanities and social sciences use books, and especially monographs". The survey does not ask these important questions.
This survey is part of the Open Access project (OAPEN-UK), although it takes some online research effort to join this to other information about current plans to add the publication of monographs to the open access set of requirements, and the recipients on Hefce's mailing list do not seem statistically likely to be a useful cross-section of active researchers in this category. Google throws up a collection of oddments, including Twitter extending the invitation, but it is far from clear how it can reach the whole research community.
Should not this venture into changing the whole basis of book publishing be getting more publicity, with demands that the most troubling questions be asked, and urgently?
G. R. Evans
Oxford
Roger Watson (Letters, 15 May) has misunderstood our position on open access journals ("Try DIY, not green or gold", Opinion, 1 May). Our aim was not to undermine publishers' profits but rather to point out that the gold open access model was both unfair and unnecessary, and that publishing to the highest standards could now be carried out online at modest cost.
We also do not understand why his web browser could not access www.llcsjournal.org – this works perfectly well for all our authors and thousands of readers.
Harvey Goldstein
University of Bristol
John Bynner
Institute of Education, University of London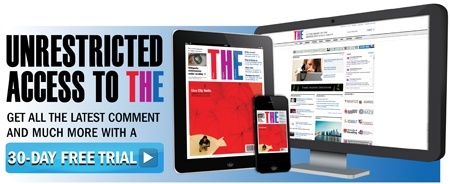 Register to continue
Why register?
Registration is free and only takes a moment
Once registered, you can read 3 articles a month
Sign up for our newsletter
Register
Subscribe
Or subscribe for unlimited access to:
Unlimited access to news, views, insights & reviews
Digital editions
Digital access to THE's university and college rankings analysis
Subscribe
Already registered or a current subscriber? Login