As someone whose job it is to teach English for academic purposes, and who works with international students at higher education level, I read with interest the article "Scholars highlight inadequate language skills" (News, 5 February). Afterwards, I imagined the feedback I would give to a student, international or domestic, had this text been submitted to me:
"This is an extremely biased piece of writing that cherry-picks select quotes to prove your point of view. It does not represent a balanced view when even your own survey infers that 69 per cent of 'scholars' (a rather anachronistic term) believe that international undergraduate students do have sufficient English for their degree study.
"The comments from Katy Harris act as some kind of balance, but this is undermined by a highlighted section of boxed text concerning John Martin's allegations, one of which is unsubstantiated, while the other – as the article states – was declared unfounded by the Quality Assurance Agency and thus cannot be considered as evidence.
"I'm afraid that this does not constitute an effective article. Please resubmit."
Perhaps it is no coincidence that such an article should follow Theresa May's recent plans to expel international students from the UK after graduation; plans that have compounded the alienation felt by many overseas students in a country that is appearing less and less attractive for university study.
What we should be discussing are the economic and social consequences of such feelings, as an inadequacy in English language skills will become increasingly irrelevant.
Gary Riley-Jones
Senior lecturer
Goldsmiths, University of London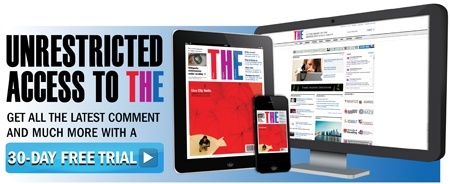 Register to continue
Why register?
Registration is free and only takes a moment
Once registered, you can read 3 articles a month
Sign up for our newsletter
Register
Subscribe
Or subscribe for unlimited access to:
Unlimited access to news, views, insights & reviews
Digital editions
Digital access to THE's university and college rankings analysis
Subscribe
Already registered or a current subscriber? Login