I am writing to complain about how the University of Surrey is handling the University and College Union marking boycott. I am a final-year undergraduate and feel ashamed of the university that I have, up until now, loved attending.
It has come to my attention that Surrey feels it necessary to fully dock the wages of all participating staff and has even suggested that they stay at home or they may be sent home.
To send staff home without pay ensures that I not only receive no marks for work submitted, but also receive no feedback, have no access to their expertise for tutorials and, most importantly, have no lectures to attend.
I understand that the position Sir Christopher Snowden, Surrey's president and vice-chancellor, holds as president at Universities UK would compromise Surrey's ability to publicly condemn the upcoming changes to pensions, and nor would I expect it to condemn them; however, taking such a hard line against those who are participating in legitimate union action is a step too far.
I urge all involved to reconsider pay withdrawal and, if docking pay is deemed necessary, to ensure that it is done appropriately, ie, stopping an amount of pay that correlates with how much time is spent marking versus other roles – such roles are not voluntary and should still be paid as usual.
I will not be complaining about the lack of marking in my module evaluation questionnaires, but will do so in the National Student Survey. I can only hope that doing this will make it clear that I do not hold the lecturers responsible for taking part in valid industrial action, but rather that I hold the university and UUK responsible for not trying to come to an agreement and advocating what is in essence union-busting.
Milly March
Final-year undergraduate, University of Surrey
As I come from one of the universities taking a very hard line against staff threatening action short of a strike in protest against pension reforms, I am very pleased to be able to offer a neat solution.
A few simple measures are all it takes: some 10 years ago, our staff common room (the College Club) was converted from a boozy, smoky den to a pristine sandwich bar, offering fat- and gluten-free fayre, fruit and tasty herbal teas. It is now prohibited to serve alcohol at official lunches, and colleagues (even academics!) are banned from drinking during working hours, even off campus. Of course, smoking in public has been banned as well. Life expectancy will no doubt have shot up because of this exercise in social engineering.
It would cost only some tens of thousands of pounds to refurbish the College Club, an expense the university will earn back very quickly in alcohol sales. I would suggest encouraging sales through a happy hour from 10am to 11am, thus setting us all up for a bibulous day. Stalls could be set out for a quick dram between classes, and of course, if the government could be persuaded to remove the unhelpful ban on smoking in public, ashtrays provided in offices and teaching rooms.
Younger colleagues, who don't remember the good old days, may need some initial orientation, but, seeing the stress that they are under to perform about three times as many onerous admin roles as I was at their age, while producing world-class research at a rate of knots, I am in no doubt that they will find these new habits a welcome addition to their stress-management portfolios.
We can all go back to the happy times when it was common for people to retire in bad health and survive their leaving parties by only a few short years. Problem solved!
Name and contact details provided
Senior lecturer, University of Glasgow
We are academics at different higher education institutions who have had a connection with the University of East Anglia or who are actively engaged in collaborative work with colleagues at that institution. We are writing to deplore the UEA's decision to withhold 100 per cent of pay from those participating in the marking boycott called by the University and College Union in a dispute over pensions. We believe that the UEA's response to this action is disproportionate and punitive. Moreover, we are concerned that the response of the university in this matter will seriously harm its reputation. We therefore call upon the UEA to reconsider its decision as a matter of urgency.
Ross Wilson, lecturer in criticism
University of Cambridge
John H. Arnold, professor of medieval history
Birkbeck, University of London
Tamsin Badcoe
Lecturer in English
University of Bristol
Les Back
Professor of sociology
Goldsmiths, University of London
Julie Barrau
Lecturer in medieval British history
University of Cambridge
Deborah Bowman
Lecturer in English
Gonville and Caius College, Cambridge
Angela Breitenbach
Lecturer in philosophy
University of Cambridge
Adelene Buckland
Lecturer in English literature
King's College London
Barbara Cooke
Research associate in English
University of Leicester
Mark Currie
Professor of contemporary literature
Queen Mary University of London
Patricia Duncker
Professor of contemporary literature
University of Manchester
David Ferris
Professor of comparative literature and humanities
University of Colorado at Boulder
Chris Gair
Senior lecturer in English
University of Glasgow
John Gardner
Professor of English literature
Anglia Ruskin University
Shaun Hargreaves Heap
Professor of political economy
King's College London
Valerie Henitiuk
Professor and executive director Centre for the Advancement of Faculty Excellence
MacEwan University, Canada
Mike Hulme
Professor of climate and culture
King's College London
Ludmilla Jordanova
Professor of history and visual culture
Durham University
Daniel Kane
Reader in English and American literature
University of Sussex
Graham Loomes
Professor of behavioural science
University of Warwick
Marina MacKay
Associate professor of English
University of Oxford
Simon Middleton
Senior lecturer in history
University of Sheffield
Laura Mulvey
Professor of film and media studies
Birkbeck, University of London
Kate Nash
Professor of sociology
Goldsmiths, University of London
George Oppitz-Trotman
Independent scholar
Alex Pheby
Programme leader and senior lecturer in creative writing
University of Greenwich
Nicola Pratt
Associate professor in politics and international studies
University of Warwick
Joad Raymond
Professor of renaissance studies
Queen Mary University of London
Richard Robinson
Senior lecturer in English
Swansea University
Sarah Salih
Senior lecturer in medieval English
King's College London
Yanis Varoufakis
Professor of economic theory
University of Athens and University of Texas at Austin
Aliki Varvogli
Lecturer in English
University of Dundee
Glyn White
Senior lecturer in twentieth-century literature and culture
University of Salford
Andy Wood
Professor of social history
Durham University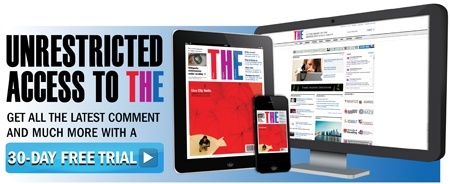 Register to continue
Why register?
Registration is free and only takes a moment
Once registered, you can read 3 articles a month
Sign up for our newsletter
Register
Subscribe
Or subscribe for unlimited access to:
Unlimited access to news, views, insights & reviews
Digital editions
Digital access to THE's university and college rankings analysis
Subscribe
Already registered or a current subscriber? Login