There's no such thing as bad publicity, eh? Try telling that to Boston College. It's hard to see the now infamous Belfast Project as anything other than an unmitigated disaster for the US institution.
The ramifications are numerous: the arrest of Sinn Fein leader Gerry Adams stemmed directly from research materials obtained by the Police Service of Northern Ireland, while the reputation of Boston College has been damaged and it now faces being sued by some of the project participants.
There are wider implications for academia, too, and in one half of a double bill on legally "edgy" research this week, we consider the impact on the future of oral history.
Some fear that the episode could have a chilling effect on researchers working on subjects that lie beyond the boundaries in which most of us operate, and that it even risks turning them into "informants".
Boston College claimed a small victory when it persuaded a judge that oral histories should be treated with the privilege accorded to journalists' notes
But others feel that oral history may, in fact, emerge stronger, with greater clarity about the risks and clearer legal and ethical frameworks.
Boston and its researchers are not alone in having found themselves in the mire; this week, we also hear from Bradley Garrett, who was prosecuted for "crimes" committed during his PhD on urban exploration.
Some will ask why an academic should get special dispensation to break rules, and Garrett's research may not be an obvious subject for a cause célèbre. But he argues that what happened to him strikes at the heart of academic freedom, with the police trampling over the trust between researcher and subject.
This is particularly important because those who give researchers access to sensitive information, or information about illegal behaviour, almost always do so in the public interest or for the benefit of the body of research rather than for any personal gain.
"I feel an enormous amount of guilt over the knowledge that I exacerbated the legal problems of my project participants by unintentionally supplying the police with a (very well organised) ready-made package of evidence," Garrett writes.
For Danny Dorling, professor of geography at the University of Oxford, the case suggests that "there is part of the state system that doesn't understand what academics do, just as [it] doesn't understand the value of a free press".
Parallels between research and journalism were raised in the Belfast Project case, too, and in that instance Boston College claimed some small victory when it persuaded a judge that oral histories should be treated with the same privilege accorded to the notes of journalists.
Academics, like journalists, have a crucial role in exploring the fringes of society, and at times this means bending rules (the importance of this freedom is not diminished by the examples of abuse, such as the phone hacking scandal).
It also means protecting sources, and for journalists and researchers, it is vital to know that their employers will stand behind them if that is challenged.
If the certainty around research confidentiality fades, it is up to universities to re-examine their legal and ethical frameworks to ensure that all involved in sensitive research are appropriately protected, and that when boundaries are breached, it's done for the right reasons and in a way that can be defended to the hilt.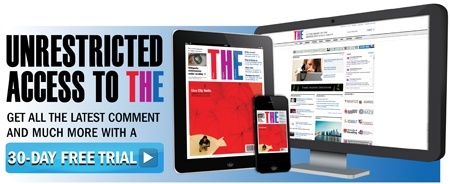 Register to continue
Why register?
Registration is free and only takes a moment
Once registered, you can read 3 articles a month
Sign up for our newsletter
Register
Subscribe
Or subscribe for unlimited access to:
Unlimited access to news, views, insights & reviews
Digital editions
Digital access to THE's university and college rankings analysis
Subscribe
Already registered or a current subscriber? Login