Strategies to maximise the benefits of open research
Sharing data, publishing preprints and making research outputs freely available all have tangible benefits for individual scientists and society. Here are tips to get started
Research management
Sponsored by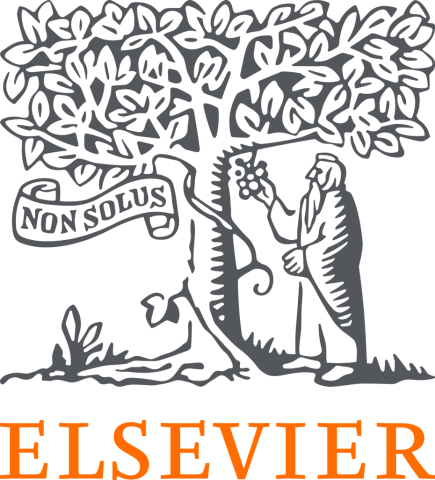 Elsevier helps researchers and healthcare professionals advance science and improve health outcomes for the benefit of society.
Open research goes beyond open-access publishing; open research permits the reuse of all parts of research, as well as the possibility of reproducing research data. In other words, it means anyone can freely access, use, modify and share all research elements that have been determined to be open. Unesco's definition includes data, software, indigenous knowledge systems, science infrastructures and educational resources (see Figure 1).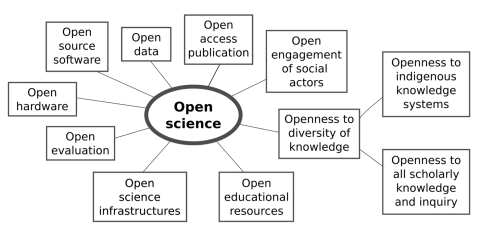 Tips for open research
So, how can researchers ensure their methods are more open? Here is step-by-step advice:
Share information, data and laboratory experiments with your colleagues. Sharing with colleagues of a similar discipline and receiving feedback can help you discover the most useful aspects of your research methods, and understand which formats are most useful. Doing this will help build confidence.

For example, I shared the laboratory data of my PhD thesis with two PhD students. This reduced the time, cost and effort needed to complete their experimental work. The process also led to citations of my thesis in the subsequent theses, even before my thesis was published in its final form. Afterwards, we three researchers went further in contributing our ideas and results and shared discussions of our theses; this open contribution was useful in achieving six joint papers within four months.

Choose to publish your research open access. Although open-access publication may involve a cost, its effect on increasing research visibility is quite obvious. For example, my open-access research into competitive biosorption of lead, cadmium, copper and arsenic ions using algae

 has up to 6,387 downloads and up to 145 citations (at time of writing) compared with other subscription research. 

Make your data findable, accessible, interoperable and reusable. Ways to do this include publishing data, code or programs to a data warehouse under an open licence or publishing a preprint version of your article before you submit it to a journal for peer review.


 
Principles of open research
The principles of open research will be reflected in the policies of funders and sites that adopt open access. These principles, which apply to all researchers and in all disciplines, are:
Research output, which includes publication, data, software and other research materials, shall be made freely available

Online tools and services will be used to increase transparency of research processes and methodologies

Scientific research will be made more reproducible by increasing the quantity and quality of information in the public record

Alternative publication and peer review models will be used to make publication and certification of research faster and more transparent

Open, collaborative methods will be used to increase efficiency and broaden participation in research.
Why is open research seen as useful for all?
Open research can bring benefits for you as a researcher and for society. The following are major benefits that might be obtained through open research.
It improves research integrity among researchers and decision-makers, and increases confidence in the published results, thus raising the possibility of highlighting research as scientific material that can be applied in reality.

Open research can help prevent manipulation or distortion of data.

Due to a wider evaluation, open research makes the scientific material more reproducible, allowing for more replication and validation of data.

High citation rates can be obtained because the work is free to access for many researchers.

Open research leads to greater opportunities for scientific cooperation through researchers sharing data, protocols and publications.

Opportunities for research funding increase, alongside promoting research project results.
Open research is a term that is becoming more widely used within the scientific community because it is an essential transparency measurement tool used in the assessment process of sciences. Its value lies in making projects more collaborative and effective.
Tariq J. Al-Musawi is associate professor in water and environment engineering in the department of building and construction techniques engineering at Al-Mustaqbal University.
If you found this interesting and want advice and insight from academics and university staff delivered direct to your inbox each week, sign up for the Campus newsletter.
Research management
Sponsored by
Elsevier helps researchers and healthcare professionals advance science and improve health outcomes for the benefit of society.