Poetry is a door into many disciplines, not just a literary one
A poem can act as a memory aid, ground facts in individual experience and prompt questions about policy, power and generational impact, says Pádraig Ó Tuama

31 May 2023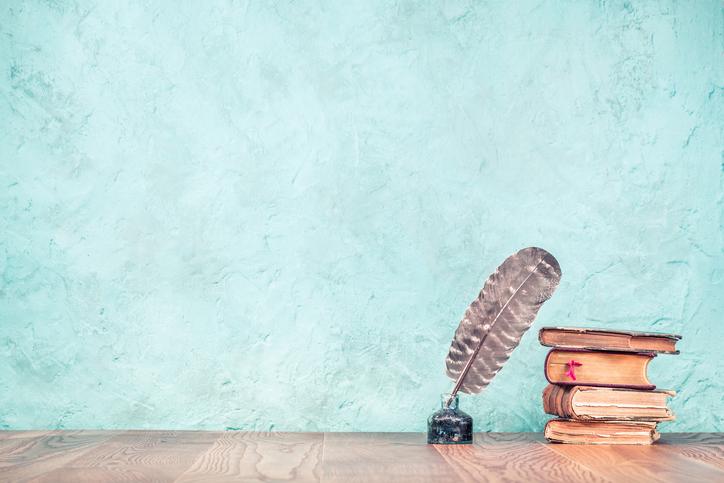 A friend of mine summarised her PhD in song form, taking the tune of a well-known hymn. She did it for a laugh but also thought it'd help her compress her thoughts. I forget what she rhymed psychoneuroimmunology with. She told me this because I'd been singing ditties from The Biochemists' Songbook to her. It's decades since I did any biochemistry, but I can still sing "a decarboxylating complex dehydrogenase/converts it to acetyl co-enzyme A" to the tune of Waltzing Matilda.
Poetry can act as a mnemonic, summative or distilling art. It can act as a way to compress what is most important and hold tension in the blank space, the volume and/or the conflict between a poem and its title.
Poetry, to state the obvious, comes from people. But not everyone who writes poetry calls themselves a poet. We studied important figures in Irish independence both in literature and history classes. Many poets' work overlaps disciplines.
Natasha Trethewey is a former poet laureate of the US whose poem Miscegenation addresses the legacy of laws that forbade interracial marriage in her state of Mississippi, giving dates, describing laws about crossing state lines and describing impact. Her poem is perfect for exploring the slow changes of marriage laws in US states throughout the 20th century.
Ali Cobby Eckermann is a Yankunytjatjara woman from Australia whose poem Kulila states: "Don't forget 'em story/night time tell 'em to the kids/keep every story live." It invokes the powerful necessity that memory has for indigenous communities – a lesson necessary in studies of colonialism, history and psychology. A lesson necessary for contemporary survival, too.
A poem can act as a kind of emotional memory aid, grounding facts in individual experience and also – critically and crucially – providing other doors for asking questions about policy, power, hierarchy and generational impact.
Gail McConnell is a poet based in Belfast whose poem Worm is a close study of the earthworm in 10 couplets. Details ("muscles contracting", "Your grooves sift matter, sifting as you go", "you eat into a clot/of leaf mould, clay and mildew") are held together in a strange conversation addressed to the "you" of a worm. The poem's compelling address means that observable biological data is framed within a tone of intimate respect.
No stranger to survival herself – her father was murdered by the IRA in 1984 – Gail McConnell's attention towards a creature who senses "all there is/can be gone through" is one of biological and psychological brilliance. Perfect for a lesson exploring interdisciplinary studies (history, politics, poetry, biology). For students of literature, Worm is a powerful example of metaphor.
Many poems address themselves to civic events – dates in history, personal experiences of displacement or change – and from this focus they contain information, point of view, fact, interpretation, critique and proposition. I wrote the book Poetry Unbound, 50 Poems to Open Your World to explore the potency of poetry for public – including educational – life. Poetry is an open door into many disciplines, rather than a sealed-off door of a purely literary one.
I've been presenting the podcast Poetry Unbound since early 2020. When it started, we thought it'd have a small listenership, maybe a few thousand. We were shocked when the first season had more than a million downloads. Why were people turning to poetry? Perhaps because of the pandemic? Or maybe because it's only 12 minutes long?
We did some research and found out that a lot of educators were using it as a form to encourage their students to engage with topics. Students were split into groups of four, given a poem to make an episode about and then imitate the podcast. They'd find a poem about numbers, or biology, or history, or postcolonial studies and make their own episode: someone doing the editing, another mixing, another producing, another presenting. Together they made a personal essay they were proud of. Each student was engaging in a deep reading of literature: some by editing the sound; some by preparing the poem; some by finding the right music to mix with the audio. The learning wasn't simply beneficial for the audio output; rather, it deepened their capacity and confidence in poetry criticism.
When Harry Baker graduated with a degree in mathematics, he wasn't sure how to combine his love of form, performance, rhythm and numbers. He's done so marvellously in poems such as Prime Time Loving (The Girl Next Door) where the numbers 59 and 61 fall in love. But 59 is a bit suspicious of 61 because he's so close to 60. But 61 counters with "You're 59 I'm 61 together we/Combine to become twice what 60 would ever be". For those interested, Baker's electrifying recitals are all over YouTube.
Every discipline has its own set of demands and definitions. Harry Baker's capacity to cross over mathematics and poetry is one that shows how long this has been going on for. The fact that his humour acts as a memory aid is testament to his brilliance and learning – and might help students who are struggling.
So many of the people in today's classrooms are keen to find new ways to tell old stories: to expose the hidden riches, traumas, presumptions, privileges and potential of stories that have shaped the world, for better and for worse. Classes seek to decolonise narratives. Defamiliarisation and exercises in point of view can seem abstract until they're located within a narrative. For example, Patience Agbabi's poem Man and Boy tells the story of the binding of Isaac from the point of view of an older man living with trauma. Of course. How could it not be that?
Meanwhile, Natalie Diaz's poem Of Course She Turned Back considers the destruction of the city of Sodom from the point of view of Lot's wife, who was turned into a pillar of salt for looking back. "You would have too" the poem's opening line asserts, opening a door into theology, feminism, literary criticism and rhetoric. Complex theories are encompassed by entering – with a full body, mind, imagination and heart – into the story. Looking back, telling it again, with close reading and literary revolution. 
Classrooms are the ideal place for looking at a narrative – whether mythological, literary or biblical – and asking the imaginative question "What would you change in this story if you could?" before following the threads of curiosity, reframing, imagination and creativity through writing.
Pádraig Ó Tuama is a poet from Ireland. He presents Poetry Unbound, a podcast from On Being Studios that has surpassed 10 million downloads since 2020. Poetry Unbound: 50 Poems to Open Your World was published by Canongate in 2022. His latest collection is Feed the Beast.
If you found this interesting and want advice and insight from academics and university staff delivered direct to your inbox each week, sign up for the Campus newsletter.
You may also like