Please follow the following: user guidance tasks as assessments
Challenging students to create user guidance manuals relevant to their subject, explaining how something should be used or carried out, is an effective way to assess their applied knowledge, Russ Woodward and Nicola Pattinson explain
University Centre, Grimsby: The TEC Partnership
12 Aug 2022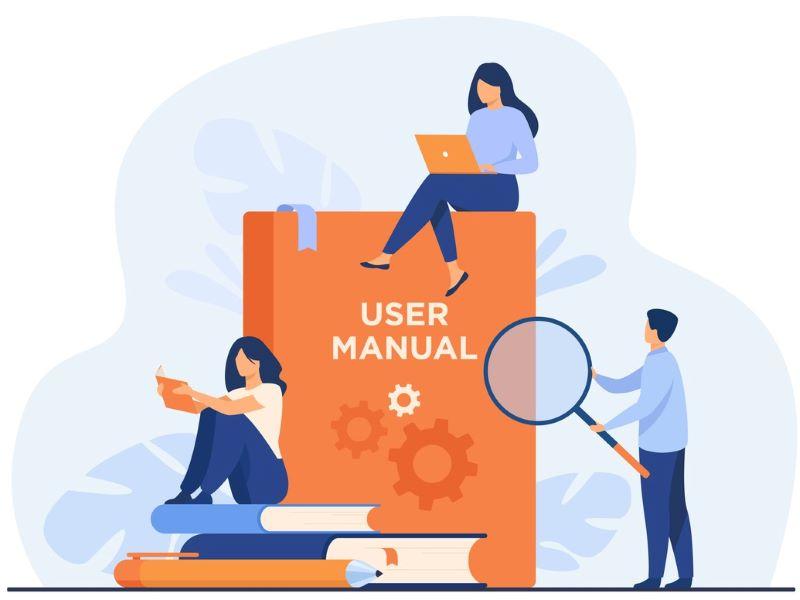 The use of "user guidance documents" and activity-based assessments in new and proposed curricula has risen notably over the past five years.
These assessments focus on creating guidance for the potential reader or viewer on how something should and should not be carried out, and the reasons why. The key criteria may pertain to safety, to the application of relevant subject theory or concepts, to policy or standards adherence, or simply to achieving the most effective results. Whatever the framework, the overarching theme is that of achieving good or best practice.
The need for authentic assessment – which challenges students to apply their knowledge and skills to real-world issues and scenarios – is widely accepted across higher education. This style of assessment helps students develop the skills and attributes they will need in the workplace, studies show.
Traditional written assessments can be helpful for theory explanation or analysis but are of less use for testing or demonstrating the practical application of knowledge. The need to translate learning into practice is needed across all courses with practical or vocational components such as nursing and healthcare, veterinary science, business and finance, law and many forms of engineering.
Practical specifics of user guidance tasks
User guidance tasks challenge students to interpret and translate potentially complex technical, theoretical or regulatory information into clear instructions that are comprehensible and useful for the intended audience, whether that is a practitioner, an organisational operative or a member of the public.
Examples of potential user guidance tasks:
Use of health science and relevant legislation to create guidance on care assessment and provision during visits to elderly or disabled persons' homes, for care practitioners

Interpretation of regulations and sector ethics or standards to generate guidance for financial advisors selling to or advising the public on pensions, investments and other products.

Understanding the relevant technology, engineering and medicine to create guidance for a citizen patient who needs to self-administer a health product or device.

Applying pedagogical principles alongside professional standards to create guides for teacher trainers to use when carrying out observations of trainees' teaching and learning.
Illustrative example assessment
Task/scenario: To produce and explain a guidance document for new health and social care practitioners undertaking initial care provision and assessment work at elderly or disabled clients' homes.
Work should incorporate:
Relevant Care Quality Commission stipulations plus other professional practice standards of relevance.

Relevant anatomy, physiology and psychological learning.
Guidance presented should cover:
Process and sequence of main actions to be taken by practitioner, including with regard to purpose of visit and consent.

Information to be gathered and recorded, through examination, question and answer with client, plus analysis of home layout.

Good practice responses in relation to potential scenarios during the visit

Extent and clarity of information to be provided to the client with regard to: any preliminary decisions; what may happen next; discussion with family members; options and support available, including possible equipment for the home; other agencies or professionals who may be involved.
The guidance should be collated into a poster presentation to be delivered to tutors and class peers, involving questions and feedback. This is followed by a reflective essay to be written and submitted two weeks after the presentation.
Designing a user guidance task
The specific format and size of the user guidance task could vary a great deal, from a sizeable booklet or manual to a leaflet, a poster in the workplace, an organisational web page, a presentation or staff development training session.
The details of the assessment brief should be determined by the subject learning outcomes and skills you wish to examine.
We recommend John Biggs' work on constructive alignment as a guide to ensure the assessment format and brief corresponds to the desired learning objectives. In Biggs' own words, "The key is that all components in the teaching system – the curriculum and its intended outcomes, the teaching methods used, the assessment tasks – are aligned to each other. All are tuned to learning activities addressed in the desired learning outcomes. The learner finds it difficult to escape without learning appropriately."
A 2014 study based on the experience of teaching law to students with non-legal backgrounds recommends the use of flow charts for certain business activity tasks with legal elements. This could offer an alternative format for guidance documents designed to help people with tasks that fall outside their expertise.
Whether as a presentation, a poster, a web page or more, find ways to display the user guidance work so that tutor and peer feedback and questioning can be incorporated into the assessment process.
Peer feedback and questioning may be especially useful in sense-checking and clarifying the meaning for the intended audience – a major ingredient of success. Research draws together peer assessment and authentic assessment for enhanced student learning.
Space for reflection after the initial feedback enables students to critically assess and refine their work.
The desired style of user guidance tasks will differ depending on the curriculum area. In arts and media programmes, creativity may be pursued. In scientific and technical subjects, precision may be more sought after. In the fields of care and business, strict adherence to regulations may be crucial.
While only a proportion of us wish to be teachers, almost every graduate role at some stage involves providing explanations, or creating explanatory materials for staff, colleagues, the public and other stakeholders. Developing students' expertise in this area is a learning outcome they will continue using for life.
Russ Woodward and Nicola Pattinson teach legal and policy environment modules respectively on the business degree programmes at University Centre, Grimsby, part of the TEC Partnership.
If you found this interesting and want advice and insight from academics and university staff delivered direct to your inbox each week, sign up for the THE Campus newsletter.