New students leaving care need extra support to beat the odds (again)
Corin Barton says universities must recognise the various impacts a lack of family support can have on care-experienced students and offers simple steps to promote success
15 Sep 2023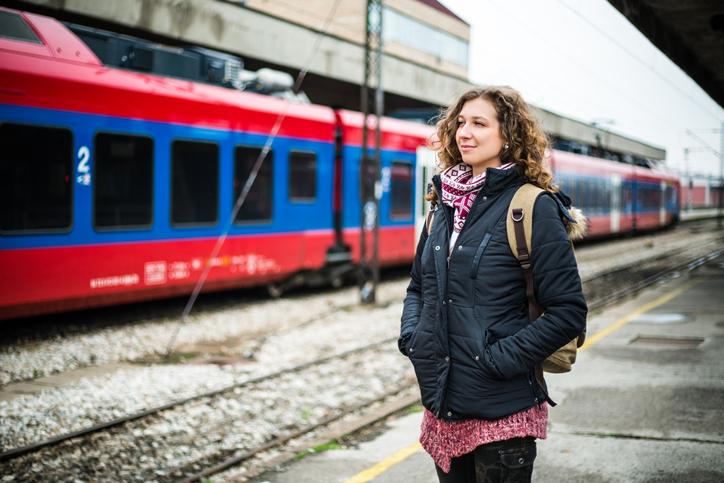 It's that time of year again. The autumn academic migration has begun. Anxious parents in cars laden with suitcases and household electrical items criss-cross the country to deliver their young people to campus. But for formerly "looked-after" young people leaving care (their "corporate parent", as their responsible local authority is known) it's a very different experience. There will be no tearful farewell or emergency cash slipped secretly into pockets. There probably won't be a car at all, rather a train ticket for one and whatever they can carry in a suitcase.
A looked-after young person who makes it to university has already beaten the odds. The statistics on care leavers attending university are well documented, with only 6 per cent moving on to higher education compared with more than 50 per cent of the wider population. But that's only half the story. Perhaps less well known are the statistics around progression and success, with the dropout rate for care-experienced students, including care leavers, at 38 per cent compared with 6 per cent overall. These figures equate to formerly looked-after children being eight times less likely to attend university and six times more likely to drop out.
The reasons for the low rate of progression into higher education for care-experienced young people are relatively easy to identify. They include a history of trauma and neglect, multiple home and school moves, and the lack of a significant adult to guide and encourage. And even for those who make it through exams and the application process there are further, less obvious, barriers to participation and attainment.
Attending university presents many care-experienced young people with an opportunity to engage with others on their own terms and take control of their circumstances. Perhaps for the first time, their teachers and fellow students will not know their background. The young person can decide who to confide in and what, if anything, to share. They will be entirely responsible for managing their accommodation and their budget. For some, adequately resourced and supported, this will be an exciting prospect. For others, it can lead to isolation and a lack of support, with students often reaching crisis point before disclosing relevant personal circumstances.
A key factor in promoting the success of care-experienced students is the creation of a higher education environment where they can feel safe to share, on their own terms. Universities can offer discrete opportunities for students to disclose and discuss any practical, emotional or learning needs at an early stage in the course. They can also develop peer mentoring schemes by encouraging those with similar lived experience to share their expertise and guidance. Universities should demonstrate a serious commitment to a holistic approach to student support in circumstances, for example, where students may lack access to vacation accommodation or social networks during the holidays. Non-judgemental access to emergency finance is also vital, especially in the absence of "the bank of mum and dad".
Strong relationships with key university staff also form an important component of success. Care-experienced young people are well used to social workers and foster carers appearing and disappearing from their lives at frequent and random intervals. Universities need to give thought to how reliable, sustained relationships are formed and maintained with personal tutors and welfare staff. Feeling "known" and not having to repeat one's story are crucial factors in promoting a sense of belonging.
Health needs should also not be overlooked. Most students will be registered with a GP at their parents' home address. Care leavers will have no such connections, making it difficult to obtain basic healthcare on a routine basis. Support with finding a GP will open up the wider range of primary healthcare services generally available to students, including mental and sexual health provision.
Recent changes in methods of statistical analysis for the Higher Education Statistics Agency require universities to collect a wider range of information on the progression and outcomes for care-experienced students. This should help focus the minds of policymakers within institutions. Although gathering statistics is not, in itself, a guarantee of effective practical support, it does point towards more attention being focused on this most marginalised of groups. It might also lead to a more comprehensive policy framework across the sector, which is currently sadly lacking.
While it is unrealistic (and probably undesirable) to expect universities to step into a parental role, there is a need to recognise the impact of a lack of family support. Universities need to engage with care-experienced students to gain an insight into their circumstances. These young people have already beaten the odds to reach university. With appropriate support, they can do so again.
Corin Barton is senior lecturer at The University of Law, UK. She was formerly a foster carer and special guardian and is an adoptive parent.
If you would like advice and insight from academics and university staff delivered direct to your inbox each week, sign up for the THE Campus newsletter.