Is it possible to decolonise the business curriculum?
Untangling business studies from the discipline's imperial origins might seem an insurmountable task, but it's up to university leaders to take the lead on this complex challenge, reflects Bobby Banerjee

City, University of London
10 Aug 2022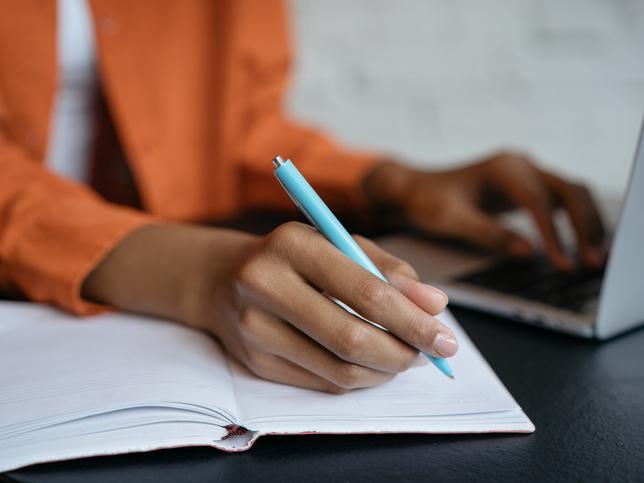 Decolonising the business school is a complex, difficult and perhaps impossible task, particularly if it is muddied by discussions around diversity and inclusion, which seems almost inevitable. This has become apparent from our ETHOS workshops, which are run by City's Bayes Business School.
The decolonising task would begin with a critique of the political economy of capitalism because colonialism was and is integral to capitalism. A first step would be to identify colonial histories that inform our curriculum and our pedagogical practices.
The University College London ChangeMakers project has described a colonial curriculum as "characterised by its unrepresentative, inaccessible and privileged nature". It constructs teachings that exclude crucial narratives and so prevents many of its recipients identifying with these narratives. At the same time, it perpetuates the participation, comfort and flourish of historically favoured demographics, in both an academic and a wider societal context. "Sadly, and unacceptably, this all occurs at the detriment of a diverse range of marginalised voices," UCL historian Anne Kimunguyi told a 2020 "tweetchat" with Advance HE.
Decolonisation is not integration
According to the Keele Manifesto for Decolonizing the Curriculum, "decolonization involves identifying colonial systems, structures and relationships, and working to challenge those systems" rather than simply token inclusion of the intellectual achievements of non-white cultures. It is not integration; it seeks space for other political philosophies and knowledge systems and to change cultural perceptions and power relations. "It's a culture shift to think more widely about why common knowledge is what it is."
A decolonised curriculum goes beyond being "inclusive" or "diverse" and calls for a more radical questioning of the canon itself and the cultural authority that it is imbued with. The questioning of the moral authority of the canon itself is at the heart of the difference.
Decolonising the curriculum is a political project. An inclusive or diverse curriculum excludes politics and power from the discussion, thus reinforcing the authority of the dominant Western canon. Instead, "the aim of a decolonized curriculum, unlike an inclusive one, is about much more than the attainment of individual students at any one university, as important as that is. Ultimately it is about transforming society, about breaking down structural inequalities and institutional racism, and as centres of knowledge production, higher education should be leading the way on this," as UCL anthropology lecturer Caroline Garaway has said.
At best, business schools that say they want to decolonise can try to diversify their curriculum by including voices of black people and people of colour.
Diversity is not decolonisation
Diversity is not decolonisation. Equality, diversity and inclusion policies that are being developed at a rapid pace across universities can seriously undermine and appropriate the decolonisation process. As Angela Davis told The Guardian in 2007: "Diversity is the difference that makes no difference. Diversity is the change that brings about no change." There is also a considerable body of research that demonstrates why diversity programmes fail. The liberal democratic project of diversity disavows its own position as a "neutral" site from which alone diversity can be proclaimed. It is from this neutral site that diversity regulates difference.
Diversity creates an abstract equality, whereas decolonisation is the project of creating a radical equality, "an equality that frees difference from the straitjacket of diversity", as Huzaifa Omair Siddiqi has written. Anti-racism cannot be framed as a diversity project without understanding the colonial structures of racial injustice that created the slave trade.
Once decolonisation is co-opted by diversity, it will be reconstituted, depoliticised, packaged, sanitised and sold as a brand that university leaders hope can command a premium in student fees. Pictures of black and brown students in glossy university marketing brochures hide the grim realities of racism and racial discrimination that students and staff of colour experience daily at UK universities.
A decolonised business school curriculum is not about assimilating new material from non-Western locations into existing theories. For instance, incorporating a case study of a call centre in Bangalore, India, in a module on international human resource management may be an example of diversifying but not decolonising the curriculum if it is presented merely as an illustration of outsourcing without a nuanced analysis of its linguistic neo-colonialist assumptions and identity regulation practices. Thus, genuine engagement with decolonising the business school curriculum requires linking structures of colonialism to the curriculum.
Decolonisation is a change of world view
Decolonising the curriculum means understanding and challenging the ways in which our world is shaped by colonialism. It involves recognising that there are multiple world views and multiple ways of knowing: for example, Indigenous knowledge and Indigenous ways of knowing.
Colonial structures and institutional racism continue to inform present-day business-society relations. The structural consequences of colonialism need to be taught in our classrooms in relation to contemporary problems such as climate change, economies of natural resource extraction and dispossession. For example, a recent article in The Guardian describes how there has been a rise in human rights abuses among Indigenous peoples because of increasing land grabs that endanger forest communities as governments and corporations expand mining and agriculture.
Colonial relations of power continue to underlie conflicts between Indigenous communities and mining corporations that are ongoing in countries with diverse colonial histories such as Australia, Brazil, Canada, Chile, India, South Africa and the United States. Similarly, climate change discourses often obscure climate injustices and several proposed solutions to the climate crisis perpetuate a type of climate colonialism where people who have contributed the least to the climate problem are dying and suffering in disproportionate numbers. Moreover, environmental racism is rife in contemporary society, as described in a 2021 Guardian investigation.
Addressing these questions will be confronting, uncomfortable, threatening, challenging and disturbing, and requires learning and unlearning our own privileges as business school educators. Not everyone will be willing to put themselves through such a process – it is important to realise that the points discussed above are not meant to be prescriptive but offered in the spirit of critical reflection.
Bobby Banerjee is professor of management and associate dean of research and enterprise at Bayes Business School at City, University of London.
This is an edited version of "A manifesto for decolonizing the business school curriculum".
If you found this interesting and want advice and insight from academics and university staff delivered direct to your inbox each week, sign up for the THE Campus newsletter.