Digital marketing as a route to reaching international students
Advice for university marcomms teams on shaping digital marketing efforts to reach and appeal to international students

Heriot-Watt University Dubai
9 Jun 2023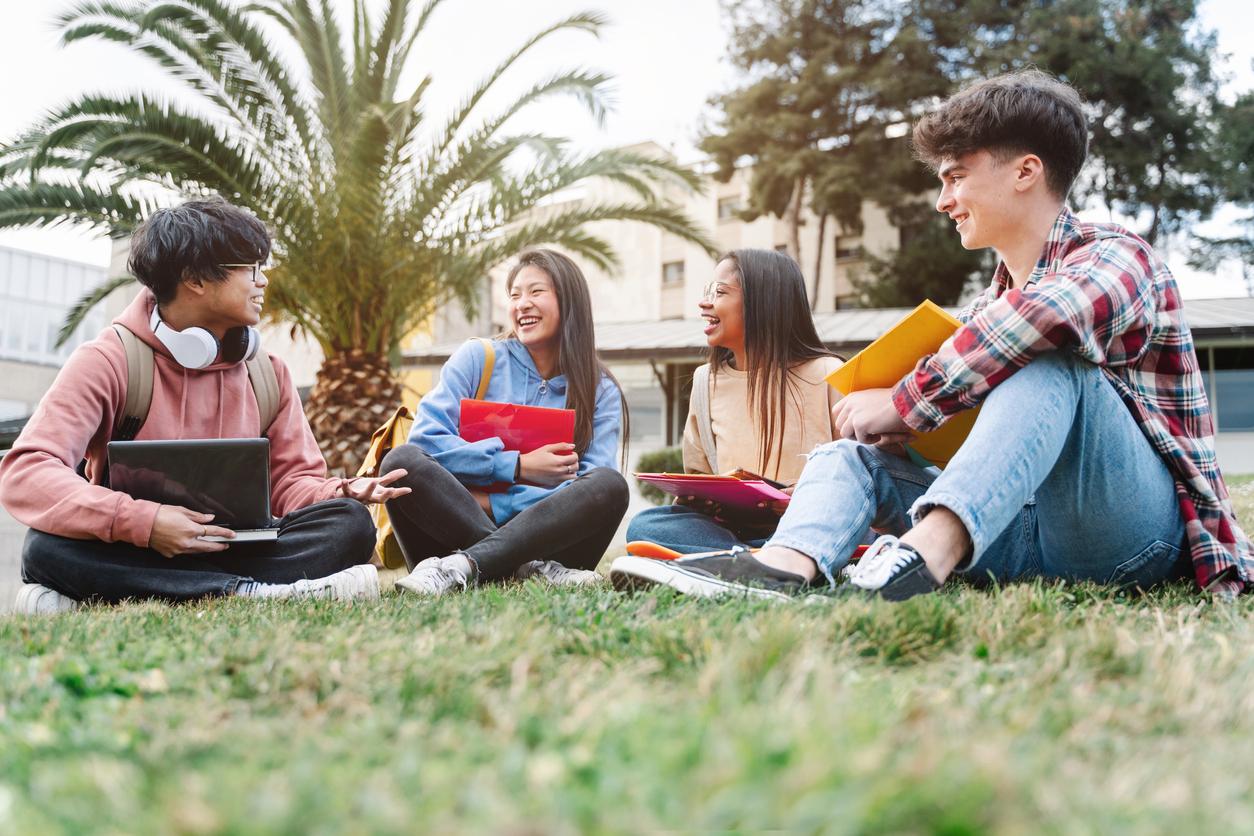 When choosing where to go to university, many students opt to study abroad. Sometimes they are attracted by the personal development opportunities it offers through cultural exchange and the experience of living in a new country. Others might wish to improve their language skills or attend a particular institution.
For colleges and universities, international students are a valuable part of the student body and a great source of income. Most importantly, having global ambassadors for your university is a key driver for future enrolments and can encourage more students from all over the world to study at your institution.
Recruitment of international students is becoming more competitive. To stand out, universities must prioritise digital marketing strategies, using a targeted approach. There are a few simple steps that universities can take to ensure marketing efforts are reaching international students.
Specify your target audience
First, universities must specify who their target audience is. For example, if students from certain parts of the world prioritise studying STEM fields, universities should develop marketing strategies focused on STEM programmes to target these students. As such, conducting market research is essential if you are to understand the unique preferences and needs of any demographic. This could be done by analysing enrolment data, conducting surveys or focus groups and engaging with alumni from different international student groups.
With an understanding of the target demographics, universities can tailor marketing content. For example, past studies have shown reputation to be the most critical factor for Chinese students when choosing a university to study abroad, with a focus on high-quality teaching and their chosen subject. Thus, a university wishing to attract Chinese students should highlight its accreditation and rankings, faculty credentials and accomplishments, as well as partnerships with other universities, research institutions and industry partners.
Leverage social media
Social media is now ubiquitous so it cannot be ignored. Universities should start by understanding which platforms are popular with their target students and where they are most engaged. For example, research by Statista from 2020 showed that US teens were most likely to use YouTube, Instagram, Facebook, Snapchat and Twitter, in that order. This is constantly changing, so universities should look for up-to-the-minute data and prioritise platforms accordingly.
Sharing user-generated content is a great way to engage prospective students. This includes testimonials by existing students about the university and snapshots of campus life. Videos are a great way for students to share their personal experiences of the university. This offers a more authentic account of the student experiences than promotional or advertising content. 
Changes in the way that people consume information, from smaller portable screens to apps, has led to a growing preference for interactive and visual content over text-based static media, recent reports show. So institutions should prioritise videos and pictures that showcase the campus, city and locality to familiarise students with university life.
Optimise your website
Universities must not forget their websites. Students looking to study abroad are not only seeking the right colleges and quality of education, but also universities that provide support during their transition. Devote attention to the "international students" section of the website, detailing what you offer international students and what support you provide. This could be information about the cost of living, accommodation, orientation sessions to familiarise students with the city and opportunities to connect them with international student alumni who can share their own experiences and answer questions.
University websites should provide a smooth user experience with clear navigation and easily accessible information. Content and design should be optimised to appear at the top of relevant Google searches. This is where search engine marketing (SEM) should be considered. SEM uses paid advertising to increase visibility in search engine results thereby driving traffic to the university's website.
Consider the bigger picture
Attracting international students is about more than the quality of your education. Marketing efforts should look to familiarise prospective students with the university, the city and the country to show how they could be a great fit for them.
Many students develop strong connections to their study destinations and end up relocating, so universities should demonstrate future opportunities and career pathways. Some universities have dedicated alumni services offices and specialised job search portals to guide students in their journeys after graduation. Such services can be marketed by asking alumni to attend events and speak about their careers and how the university supported them in finding jobs. Clips from these events can be shared via social media.
By understanding the needs and expectations of international students, institutions can shape compelling digital marketing content to position themselves as leaders in the global education market.
Claire Roper-Browning is regional director of marketing, recruitment, admissions, and communications (MRAC) at Heriot-Watt University Dubai.
If you found this interesting and want advice and insight from academics and university staff delivered direct to your inbox each week, sign up for the Campus newsletter.
You may also like