Braiding creative threads through higher education using the arts
How arts-based methods in higher education can help students understand plurality and cope with ambiguity as they build knowledge, by Tatiana Chemi and Nick Ponsillo
Aalborg University
,
University of Chester
20 Sep 2022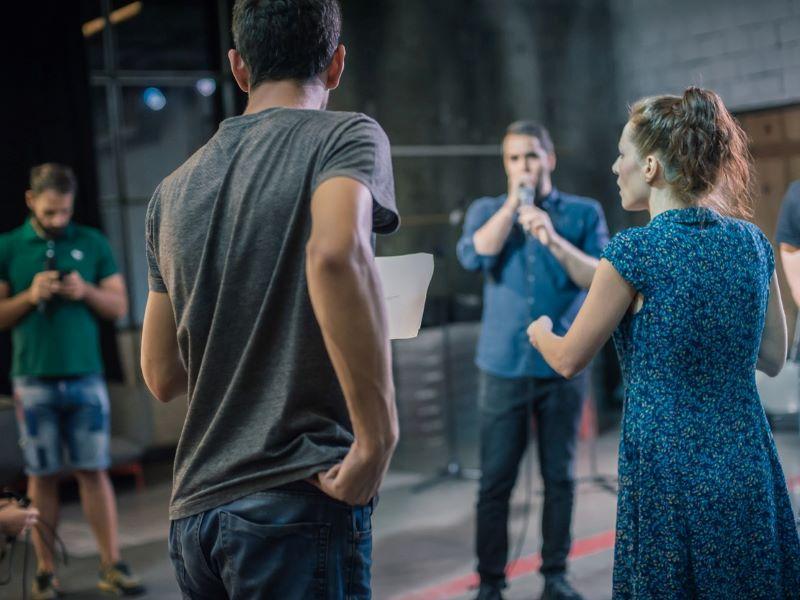 Every university educator knows how hard it is to engage students who are overloaded with information, sensory stimuli and infinite choices. However, even the most creative of teachers encounters misunderstandings about what education really is or must be.
"What is wrong with 'normal' teaching?" one of our students once asked while another wanted to learn how to write to be "boring". These students believe that "real" education is dull and that creative, joyful, active learning is less serious or "fluffy". Sadly, many scholars share these views, which stigmatises the pleasure of learning, the delight of knowing and the presence of multi-sensory complex human bodies.
Learning settings in higher education often demand that students nullify emotions, expressive needs and embodied or mediated ways of learning: "playing with clay is childish", "we are not in a kindergarten", "what does dance have to do with nursing?". These beliefs live side by side with societal calls for innovation, whether it is economic, social or organisational. How can traditional dispositions towards education dismantle what is known already and bring novelty to society?
Artistic or arts-based methods applied in higher education contexts counterbalance the tendency to establish single-discipline teaching environments, such as creating and staging a new piece of theatre to explore and learn about leadership and relationships, or collaborative painting as a means of developing non-verbal communication. Instead of reducing complexity and encouraging siloed thinking, arts-based methods offer training to cope with ambiguity by accepting the plurality of knowledge. What follows is a non-exhaustive list of advice related to the application of arts-based methods by higher education instructors:
Collaborate with participatory artists: Introducing arts-based methods can be daunting, particularly for educators working in non-arts programmes. Through collaboration, educators and artists can pool their expertise in a union of practice. This can maximise student learning opportunities, opening new ways of knowing for learners, educators and artists alike, and develop higher education pedagogy.
Overcome potential reticence: Skilled and experienced participatory artists are used to working co-creatively in a range of contexts with non-professionals, including with reticent participants. In a non-arts context, learners may be unsure about why they are involved in an arts-based process or how this fits with learning outcomes. Questions such as "how is this relevant to me" can emerge. Participatory artists navigate these concerns to achieve cohesion in the learning process by applying their training in non-arts contexts; getting to know people through deep observation and listening; being curious about other views and developing empathy through dialogic questioning, acknowledging both their senses and emotions to feel the dynamic in a room. These processes can often take place intuitively in the first few moments of being in a space with new groups and can be a key factor to the successful implementation of arts-based methods in non-arts contexts.
Think like a participatory artist: In a non-arts context, arts-based approaches to learning can feel unusual or uncomfortable. Fear of not being in control, of unfamiliar teaching and learning strategies may lead to a closed mindset. However, creative learning must not be conflated with a non-rigorous, "anything goes" attitude. A skilled participatory artist will deliver a series of co-creative, step-by-step processes to instinctively achieve learning outcomes but will be flexible enough to incorporate learner responses, adapting delivery in the moment. Artists embrace ambiguity as a part of their practice, co-creating the learning experience as it happens whilst reaching the ultimate destination point of the learning outcomes.  
Develop joyful learning: Logic suggests that if students enjoy their learning then they will remain interested and engaged. Arts-based methods enable learners to be active in the learning process. Learners that are active develop their own meaning and enjoyment in the learning process. This translates into learner well-being and resilience, developing a bridge from comfort-zone safety towards being bold and able to try without fear of failure in learning and life.
Open democratic, dialogic and critical spaces: Participatory and arts-based approaches open democratic and dialogic spaces between learners and educators as part of a co-creative process. By using frameworks that enable learners and educators to contribute on equitable terms from their own perspectives, such as writing song lyrics or poetry, subjects and positions can be critically considered and challenged as a group. When learning becomes an exchange of embodied experience and emotion, reflexivity and criticality can be explored, particularly in relation to ethics.
Given that education is an act of creation and that learning is creative in imagining what was not known before, expressive practices in the arts are indissoluble from complex learning. This involves risks and hard work. As professional artists in higher education, we need to commit to creative projects and all that comes with it: a will to succeed, commitment to sustained and focused efforts – including playful moments – perseverance in spite of challenging conditions.
If we are to establish a creative and nurturing higher education environment, where should we start? A possible answer is that we should start looking carefully at our students, at our habits and biases, at the organisational culture we establish with our language and our choices.
By looking and listening deeply, we can find out what are the material and socio-cultural elements that allow our own creative environment to flourish. We should reach out to professional artists by establishing trans-disciplinary alliances. Last but not least, we can start by accepting that knowledge has a "warm" character: the warm feeling when an experience is meaningful, transformative, sensual and sensory. The warm feeling that indicates that people are intuitively shaping their desired futures.
Nick Ponsillo is director of the Philip Barker Centre for Creative Learning at the University of Chester; Tatiana Chemi is an associate professor in the Department of Culture and Learning at Aalborg University, and a visiting associated professor at the Philip Barker Centre where she is funded by the Carlsberg Foundation.