If it hadn't been for the Trojan War, Homer would have never composed the Iliad and there would have been no such thing as Western literature. Without war, whether between men, women or between men and women, there would be no poetry. All art finds its supreme expression in the face of death, and the work of Wilfred Owen is no exception. It is thanks to the "monstrous anger of the guns" that he became a poet. Without the rats, the gas, the blood and the mud we may never have heard of him. Until Owen stumbled into a trench and suffered a nasty case of concussion his poetry, or Poesy as he sometimes called it, was at best forgettable and at worst excruciating.
It was after that bang on the head, says Guy Cuthbertson, author of this scintillating biography, that Owen's writing became more fierce and focused, but it would be facile to ascribe this development solely to what is called "acquired savant syndrome". The injury would have made little difference if he hadn't desired, so ardently, to become a poet. It was an ambition frowned on by his father, who would have preferred his son to follow more manly pursuits. He was much closer to his mother, Susan, and the account of their intense relationship is one of the many absorbing features of this book. As late as 1911, when Owen was 18, he still expected a goodnight kiss.
Mum was certainly an important influence on his poetry. It was when he was on holiday with her in Broxton that the Muse claimed him. Harold Owen, one of Wilfred's brothers, gives a description of the occasion, which makes it sound as though poetry was the "offspring of an incestuous liaison in the bracken". Cuthbertson is not averse to a little humour.
He also has a penchant for bizarre comparisons. Owen's childhood years in Birkenhead prompt Cuthbertson to wonder whether the Laureate of the Western Front belongs with the Liverpool poets and the Beatles as one of the great anti-war icons of modern times. He likens Siegfried Sassoon to Dirty Harry because he threw the ribbon from his Military Cross into the Mersey. Best of all, he implies a connection between Owen and Hitler because they were both young, small, moustached and had artistic ambitions. If crashing incongruity is your thing, you won't be disappointed.
Scholars of Owen, and that mythical beast the common reader, will also find much to enjoy. Cuthbertson argues persuasively that the poet was a Peter Pan figure. It says much that someone who supped with death should remain inviolate. One of Owen's female admirers thought him sexless, like a child. She hadn't read Freud, obviously. Cuthbertson deals tactfully with Owen's sexuality, concluding that he was probably bisexual but not actively so, and he likely died a virgin. The real strength of this biography is in tracing Owen's debt to other writers, particularly Keats, and in discovering new sources for his poems. Dulce et Decorum Est may well have been a riposte to M. F. Laurie's poem of the same name.
For a long time Owen has been set in stone, his poetry ossifying into anti-war cliché. Cuthbertson has made him live again.
Gary Day, formerly principal lecturer in English, De Montfort University, is writing a history of sacrifice in tragedy and comedy for Methuen.
Wilfred Owen
By Guy Cuthbertson
Yale University Press, 352pp, £25.00
ISBN 9780300153002
Published 28 February 2014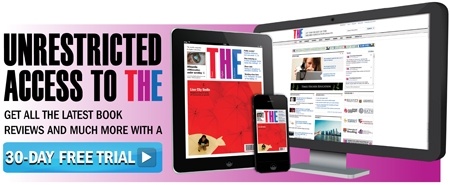 Register to continue
Why register?
Registration is free and only takes a moment
Once registered, you can read 3 articles a month
Sign up for our newsletter
Register
Subscribe
Or subscribe for unlimited access to:
Unlimited access to news, views, insights & reviews
Digital editions
Digital access to THE's university and college rankings analysis
Subscribe
Already registered or a current subscriber? Login